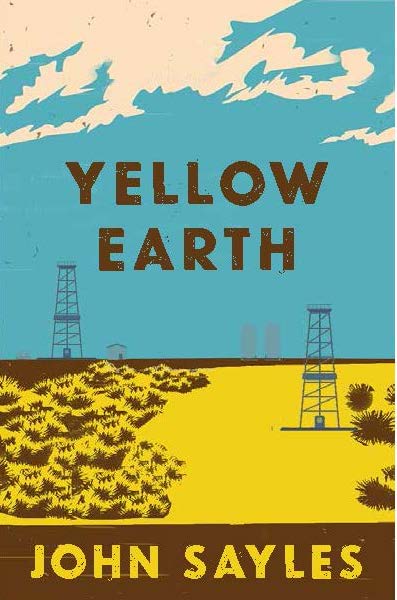 YELLOW EARTH
John Sayles
Haymarket Books (Winter 2020)
Hardback • ISBN-13: 9781642590210 • US $28.00 • 5.5 in x 8.5 in• 528 pgs.
ABOUT THE BOOK:
PRAISE:
"Filmmaker Sayles…is also a highly imaginative short story writer with a sure ear for dialogue, a keen eye for group dynamics, a flair for quickly establishing intriguing mise-en-scènes, and the ability to animate a great spectrum of flinty characters…Sayles expresses his compassion and concern for those who struggle with poverty and prejudice, seeking both to provoke and entertain."
Booklist
"Many writers can render credible characters in a credible world, but only a few can do so with a warmth and a humor that is as wise as it is true."
Chicago Sun-Times
"[Sayles's] ancestry is more like the reportorial vigor Jack London on one side and a little of the sweet impressionism of Stephen Crane on the other."
The New York Times
"John Sayles is one of the most important public historians of our generation."
William Cronon, President of the American Historical Association
"John Sayles is the very paradigm of the contemporary independent filmmaker. By raising much of the funding for his films himself, Sayles functions more independently than most directors, and he has used his freedom to write and produce films with a distinctive personal style and often clearly expressed political positions. From The Return of the Secaucus Seven to Sunshine State, his films have consistently expressed progressive political positions on issues including race, gender, sexuality, class, and disability."
University of Illinois Press
"Sayles is a terrific writer. His breathtaking precision and attention to detail can make E.L. Doctorow's historical novels look puny and slapdash by comparison. His ability to map the intersections of scores of plots and hundreds of fictional and real- life characters is truly stunning."
Adam Langer, San Francisco Chronicle
OTHER TITLES BY THIS AUTHOR
Dillinger in Hollywood: New and Selected Short Stories
Silver City and Other Screenplays
The Anarchists' Convention and Other Stories
ABOUT THE AUTHOR:
John Sayles works as a fiction writer, screenwriter, actor and feature film director. His novel Union Dues (1978) was nominated for the National Book Award and the National Critics' Circle Award. He has written over a hundred screenplays and was twice nominated for the Academy Award for Best Original Screenplay. He has directed 18 feature films, with another, I Passed This Way, currently in progress. His films Matewan and Lone Star, as well as his previous novel A Moment in the Sun, are often used for instruction in History and American Studies courses. Yellow Earth is his fifth novel.
RIGHTS INFORMATION:
Audio book:
Please contact subagents for the following languages and territories:
For all other languages/territories, please contact Roam Agency.