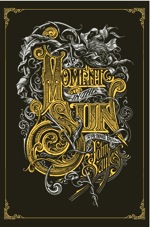 A MOMENT IN THE SUN
By John Sayles
McSweeney's (May 2011, world English rights)
Paper • ISBN-13: 9781936365180 • $29 • 953 pgs.
New York Times Notable Book and a Chicago Tribune Best Book of 2011
ABOUT THE BOOK:
It's 1897. Gold has been discovered in the Yukon. New York is under the sway of Hearst and Pulitzer. And in a few months, an American battleship will explode in a Cuban harbor, plunging the U.S. into war. Spanning five years and half a dozen countries, this is the unforgettable story of that extraordinary moment: the turn of the twentieth century, as seen by one of the greatest storytellers of our time.
Shot through with a lyrical intensity and stunning detail that recall Doctorow and Deadwood both, A Moment in the Sun takes the whole era in its sights—from the white-racist coup in Wilmington, North Carolina to the bloody dawn of U.S. interventionism in the Philippines. Beginning with Hod Brackenridge searching for his fortune in the North, and hurtling forward on the voices of a breathtaking range of men and women—Royal Scott, an African American infantryman whose life outside the military has been destroyed; Diosdado Concepcíon, a Filipino insurgent fighting against his country's new colonizers; and more than a dozen others, Mark Twain and President McKinley's assassin among them—this is a story as big as its subject: history rediscovered through the lives of the people who made it happen.
PRAISE:
"In his most spectacular work of fiction to date, filmmaker Sayles combines wonder and outrage in a vigorous dramatization of overlooked and downright shameful aspects of turn-of-the-nineteenth-century America. Fascinated by the roiling nation's multicultural spectrum and human impulses corrupt and altruistic, Sayles re-creates the ferment and conflicts of the Yukon gold rush, hobo life, New York's sweatshops, the race riot and white supremacist coup in Wilmington, North Carolina, and the covered-up horrors of the Philippine-American War (the focus of Sayles's forthcoming film, Amigo). Real-life figures appear, including President McKinley and his assassin and anti-imperialist Mark Twain, but it is Sayles' vital invented characters who rule, from sweet, hapless Hod, who survives the brutality of mines, the boxing ring, jail, and the military without losing his faith in romance, to his wry Native American road buddy, Big Ten; the Luncefords, a cultured African American family that suffers an appalling reversal of fortune; Mei, a Chinese woman forced into prostitution; and Diosdado, a young Filipino rebel. Crackling with rare historical details, spiked with caustic humor, and fueled by incandescent wrath over racism, sexism, and serial injustice against working people, Sayles' hard-driving yet penetrating and compassionate saga explicates the 'fever dream' of commerce, the crimes of war, and the dream of redemption."
Donna Seaman, Booklist
"Though known best as a filmmaker (Eight Men Out), Sayles is also an accomplished novelist (Union Dues), whose latest will stand among the finest work on his impressive résumé. Weighing in at nearly 1,000 pages, the behemoth recalls E. L. Doctorow's Ragtime, Pynchon's Against the Day, and Dos Passos's USA trilogy, tracking mostly unconnected characters whose collective stories create a vast, kaleidoscopic panorama of the turn of the last century. Hod Brackenridge is a miner who gets swindled in the Alaskan gold rush, is strong-armed into a boxing match, and ends up on the run after his opponent dies in the ring. Diosdado, son of a Spanish diplomat, turns against his country and the United States to fight for independence in the Philippines. The most emotionally connected story line involves the black American soldiers who breeze through fighting in Cuba but get stuck in a quagmire in the Philippines while their families back home in Wilmington, N.C., endure a campaign of murder and intimidation that forces an affluent and educated black family out of their home and into poverty in New York City. Naturally, there are cameos — Mark Twain, president McKinley — and period details aplenty that help alleviate the occasional slow patches — indeed, Hod's story line loses steam toward the end — but the flaws and muck of this big, rangy novel are part of what make it so wonderful."
Publishers Weekly, Starred Review
"Sayles combines these narratives skillfully so they refresh the reader's curiosity, have plausible literal intersections and build to a comprehensive representation of American political violence at home and abroad. … In its scale, multiple plots, rigorous attention to setting and technology, colloquial exactitude, race consciousness and suspicion of political power, A Moment in the Sun is admirably Pynchonian. … Sayles is a master of both architecture and affect. … He is also a master of the set piece. … But its true importance lies not in its rearview relevance but in its commitment to recalling in heroic detail a little-known and contradictory historical moment, a sunny time of American pride but also of hubris in sun-beaten locales."
New York Times Book Review
ABOUT THE AUTHOR:
John Sayles works as a fiction writer, screenwriter, actor and feature film director. His novel Union Dues (1978) was nominated for the National Book Award and the National Critics' Circle Award. He has written over a hundred screenplays and was twice nominated for the Academy Award for Best Original Screenplay. He has directed 18 feature films, with another, I Passed This Way, currently in progress. His films Matewan and Lone Star, as well as his previous novel A Moment in the Sun, are often used for instruction in History and American Studies courses.
OTHER TITLES BY THIS AUTHOR:
Dillinger in Hollywood: New and Selected Short Stories
Silver City and Other Screenplays
The Anarchists' Convention and Other Stories
RIGHTS INFORMATION:
For all rights inquiries, contact Roam Agency directly, or the Wylie Agency: http://www.wylieagency.com/.