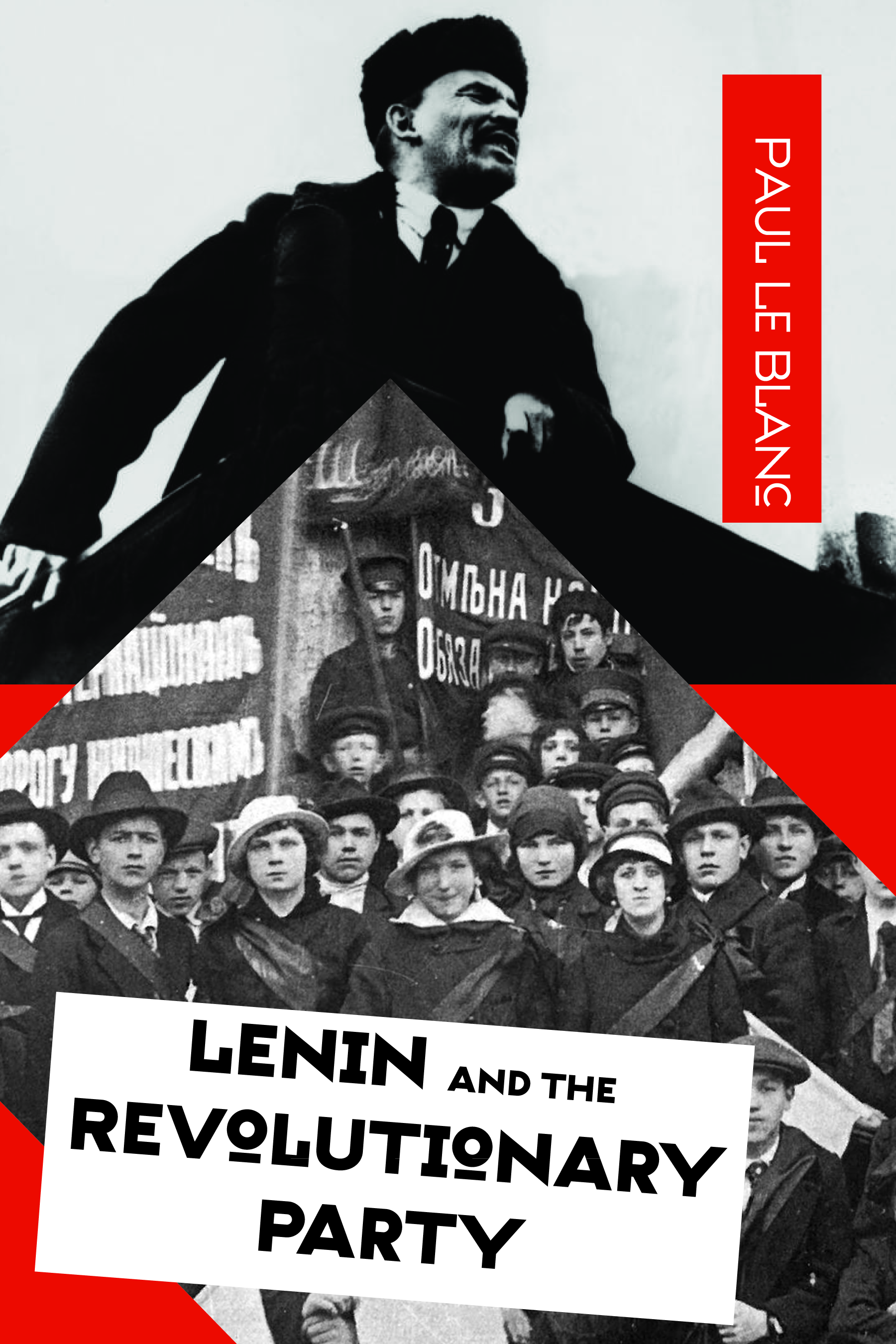 LENIN AND THE REVOLUTIONARY PARTY
Paul Le Blanc
Introduction by Ernest Mandel
Haymarket Books (2015, world English rights)
Trade paper • ISBN-13: 9781608464647 • US $24 • 5 3/4 in x 8 3/4 in • 381 pgs.
ABOUT THE BOOK:
For generations, historians have debated the best way to understand V. I. Lenin's role in shaping the Bolshevik party in the years leading up to the Russian Revolution. At their worst, these studies locate his influence in the forcefulness of his personality. At their best, they show how Lenin moved other Bolsheviks through patient argument and political debate. Yet, remarkably few have attempted to document the ways his ideas changed, or how they were in turn shaped by the party he played such a central role in building.
In this thorough, concise, and accessible introduction to Lenin's theory and practice of revolutionary politics, Paul Le Blanc gives a vibrant sense of the historical context of the socialist movement (in Russia and abroad) from which Lenin's ideas about revolutionary organization spring. What emerges from Le Blanc's partisan yet measured account is an image of a collaborative, ever adaptive, and dynamically engaged network of revolutionary activists who formed the core of the Bolshevik party.
PRAISE:
"A work of unusual strength and coherence, inspired not by academic neutrality but by the deep conviction that there is much to learn from the actual ideas and experiences of Lenin."
Michael Löwy
ABOUT THE AUTHOR:
Paul Le Blanc is a professor of History at La Roche College and has written widely on radical movements, including Unfinished Leninism: The Rise and Return of Revolutionary Doctrine (Haymarket, 2014).
OTHER TITLES BY THIS AUTHOR:
A Short History of the U.S. Working Class: From Colonial Times to the Twenty-First Century
Black Liberation and the American Dream: The Struggle for Racial and Economic Justice
From Marx to Gramsci: A Reader in Revolutionary Marxist Politics
Leon Trotsky and the Organizational Principles of the Revolutionary Party
Revolutionary Studies: Theory, History, People
Trotskyism in the United States: Historical Essays and Reconsiderations
Unfinished Leninism: The Rise and Return of Revolutionary Doctrine
RIGHTS INFORMATION:
Languages & Territories Where Rights Have Been Sold:
| Language/Territory | Publisher |
| --- | --- |
| English in India, Nepal, Bangladesh, and Sri Lanka | Aakar Books |
Please contact subagents for the following languages and territories:
For all other languages/territories, please contact Roam Agency.