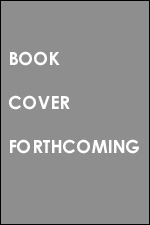 THE ABCs OF HIP-HOP
Rebel Diaz
Illustrations by Nicer
Haymarket Books (Fall 2020)
Hardcover • ISBN-13:9781642591569 • US $17.95 • 9 in x 9 in • 32 pgs.
ABOUT THE BOOK:
Learn the ABCs in style from Rebel Diaz, pioneers of modern political hip-hop, who take you on a rhythmic and rhyming adventure through the alphabet featuring bars and verses that highlight the four elements of hip-hop that defined a generation of resistance culture.
Hip-hop heads and their kids will love the cool characters and dynamic graffiti and collage illustrations that weave together east coast to west coast icons from hip-hop history with an ongoing theme of liberation.
ABOUT THE AUTHORS:
Rebel Diaz is a political hip-hop duo out of the Bronx, New York and Chicago, Illinois consisting of Chilean brothers RodStarz and G1. Rebel Diaz uses their music as an organizing tool and to spread knowledge about injustice.
Hip hop website AllHipHop.com named Rebel Diaz one of the top fifty emerging/underground hip hop artists of 2013. Nicer, aka Hector Nazario, is a graffiti artist from South Bronx. His work has been exhibited in Museums and Galleries throughout the United States and internationally including The Smithsonian Museum, The Bronx Museum, BOX Gallery Guangzhou – China, Casa de Cultura – Mexico, Hip Hop Paris 2015 – France, Jardin Orange – China, La Jardin Rouge – Morocco. He was named one of New York City's most influential graffiti artists in 2017.
RIGHTS INFORMATION:
Please contact subagents for the following languages and territories:
For all other languages/territories, please contact Roam Agency.