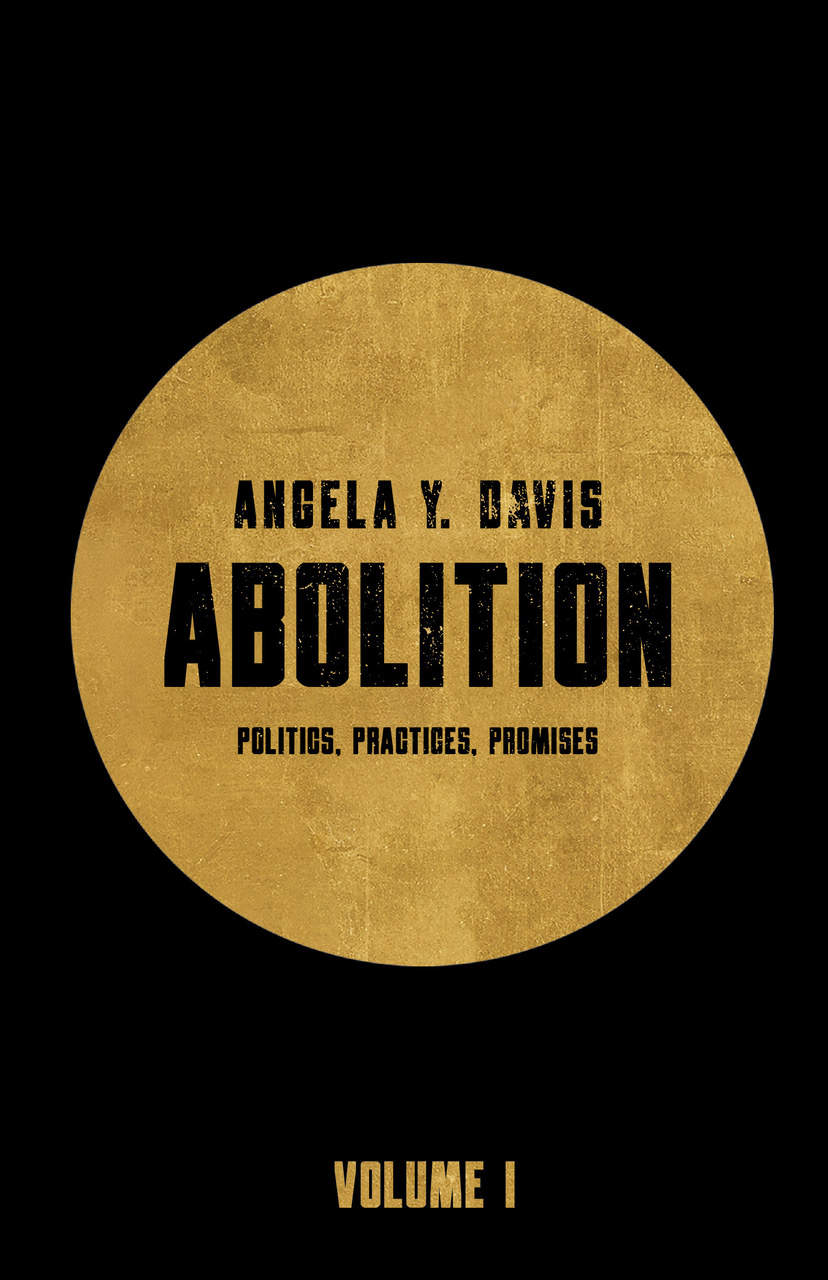 ABOLITION
Politics, Practices, Promises, Vol. 1
Angela Y. Davis
Haymarket Books (January 9, 2024)
Trade paper • ISBN-13: 9781642599640 • US $19.95 • 5 in x 8 in • 272 pgs.
ABOUT THE BOOK:
A major collection of essays and interviews from pioneering freedom fighter Angela Y. Davis
For over fifty years, Angela Y. Davis has been at the forefront of collective movements for abolition and feminism and the fight against state violence and oppression. Abolition: Politics, Practices, Promises, the first of two important new volumes, brings together an essential collection of Davis's essays, conversations, and interviews over the years, showing how her thinking has sharpened and evolved even as she has remained
uncompromising in her commitment to collective liberation. In pieces that address the history of abolitionist practice and thought in the United States and globally, the unique contributions of women to abolitionist struggles, and stories and lessons of organizing inside and beyond the prison walls, Davis is always curious, always incisive, and always learning. Rich and rewarding, Abolition: Politics, Practices, Promises will appeal to fans of Davis, to students and scholars reflecting on her life and work, and to readers new to feminism, abolition, and struggles for liberation.
PRAISE:
"An activist. An author. A scholar. An abolitionist. A legend."

Ibram X. Kendi

Before the world knew what intersectionality was, the scholar, writer and activist was living it, arguing not just for Black liberation, but for the rights of women and queer and transgender people as well."

New York Times
"As an iconic educator, scholar, and leader in the civil rights movement, Angela Davis is an obligatory add to your list of must-read black authors."
O Magazine
OTHER TITLES BY THIS AUTHOR:
Abolition. Feminism. Now. (with Gina Dent, Erica R. Meiners, and Beth E. Richie)
Abolition: Politics, Practices, Promises, Vol. 1
Angela Davis: An Autobiography
Freedom Is a Constant Struggle: Ferguson, Palestine, and the Foundations of a Movement (with Frank Barat)
ABOUT THE AUTHOR:
Angela Y. Davis is Professor Emerita of History of Consciousness and Feminist Studies at UC Santa Cruz. An activist, writer, and lecturer, her work focuses on prisons, police, abolition, and the related intersections of race, gender, and class. She is the author of many books, from Angela Davis: An Autobiography to Freedom Is a Constant Struggle.
RIGHTS INFORMATION:
Languages & Territories Where Rights Have Been Sold:
| Language/Territory | Publisher |
| --- | --- |
| English in the UK, Australia, New Zeland, and Commonwealth excluding Canada | Hamish Hamilton |
Please contact subagents for the following languages and territories:
For all other languages/territories, please contact Roam Agency.