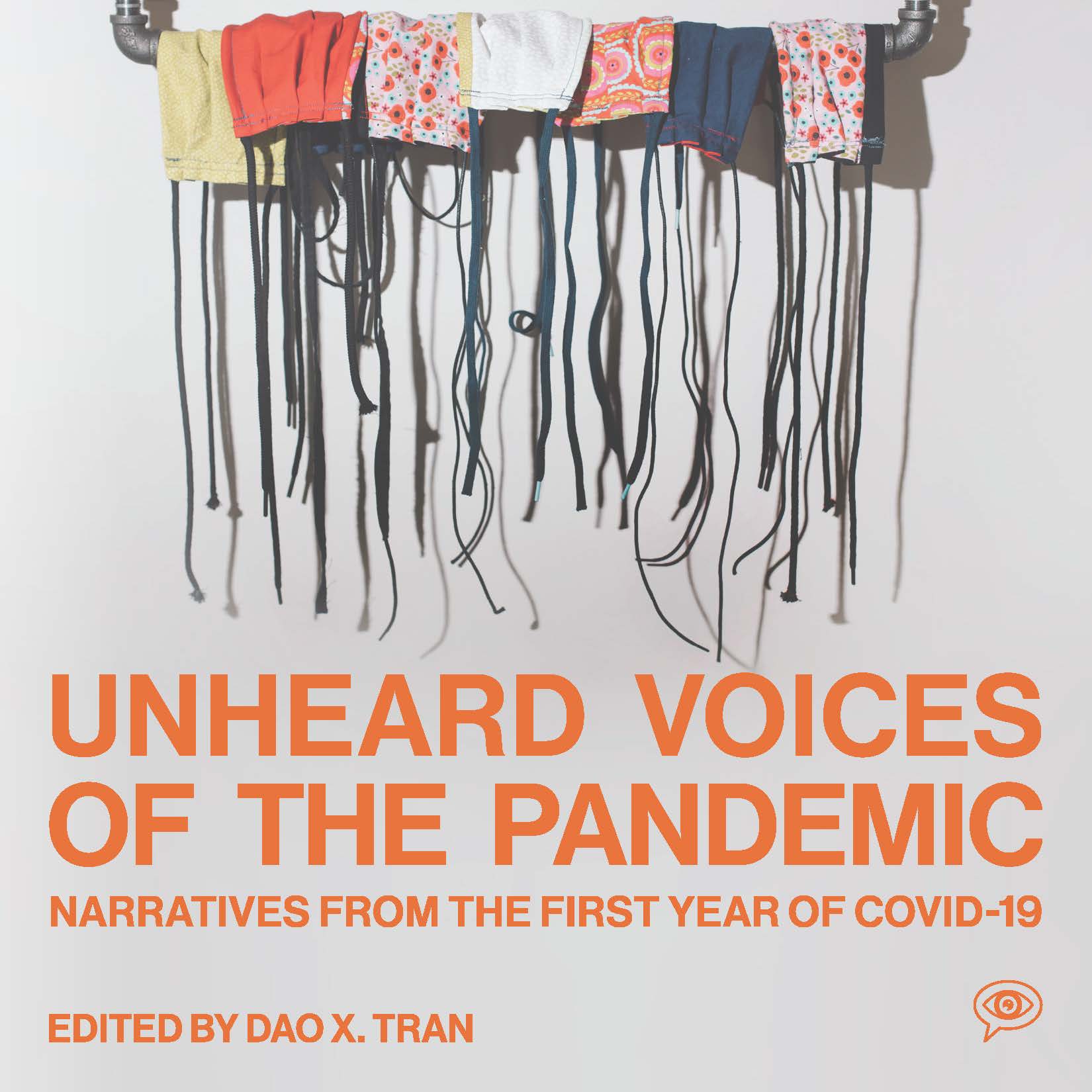 UNHEARD VOICES OF THE PANDEMIC
Narratives from the First Year of COVID-19
Edited by Dao X. Tran
Haymarket Books (September 7, 2021)
Trade paper • ISBN-13: 9781642597134 • US $12.95 • 5.5 in x 8.5 in • 120 pgs.
ABOUT THE BOOK:
Personal narratives from farmworkers, sex workers, the undocumented, the incarcerated, and more—covering the first year COVID swept across the United States.
Unheard Voices of the Pandemic reveals through first-person narratives what happened the year the COVID-19 pandemic swept across the United States.

The seventeen stories included in this collection speak to the precarity, uncertainty, and injustice of that year, but also to bravery, solidarity, and generosity. Although the shadow cast by the COVID-19 pandemic is long, the insights gleaned through listening can last longer.
OTHER TITLES IN THIS SERIES:
How We Go Home: Voices from Indigenous North America
Say it Forward: A Guide to Social Justice Storytelling
Six by Ten: Stories from Solitary
Solito, Solita: Crossing Borders with Youth Refugees from Central America
ABOUT THE AUTHOR:
Dao X. Tran was born in Mỹ Tho and grown in Philadelphia, where she was active in antiracist and youth organizing. She is managing editor of the Voice of Witness oral history book series. In her former role as senior editor at Haymarket Books, she coedited with Michele Bollinger 101 Changemakers: Rebels and Radicals Who Changed US History. She is based in Brooklyn where she lives with her high schooler, Quyên, and dog, Paisley.
RIGHTS INFORMATION:
Please contact subagents for the following languages and territories:
For all other languages/territories, please contact Roam Agency.