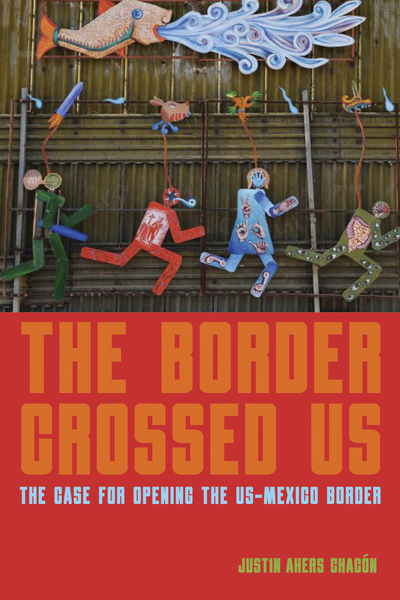 THE BORDER CROSSED US:
The Case for Opening the US–Mexico Border
Haymarket Books (July 13, 2021)
Trade paper • ISBN-13: 9781642594607 • US $13.95 • 6 in x 9 in • 150 pgs.
ABOUT THE BOOK:
A compelling argument that rebuilding unions requires solidarity with migrant workers and opening borders.

The aggressive exploitation of labor on both sides of the US–Mexico border has become a prominent feature of capitalism in North America. Kids in cages, violent ICE raids, and anti-immigrant racist rhetoric have become features of political discourse in Trump's America and are every day shaping how people intersect at the US–Mexico border.

Despite the violence of the police state dedicated to the repression of trans-border populations—the migra- state— migrant workers have been at the fore-front of class struggle in the United States. Labor and migrant solidarity movements are showing how we can fight for justice, rebuild the international union movement, and why we must open the border.
ABOUT THE AUTHOR:
Justin Akers Chacón is an activist, labor unionist, and educator living in the San Diego–Tijuana border region. He is a professor of Chicana/o history at San Diego City College. His other books include No One is Illegal (with Mike Davis) and Radicals in the Barrio.
OTHER TITLES BY THIS AUTHOR:
No One Is Illegal: Fighting Racism and State Violence on the U.S.-Mexico Border (with Mike Davis)

Radicals in the Barrio: Magonistas, Socialists, Wobblies, and Communists in the Mexican-American Working Class
RIGHTS INFORMATION:
Please contact subagents for the following languages and territories:
For all other languages/territories, please contact Roam Agency.