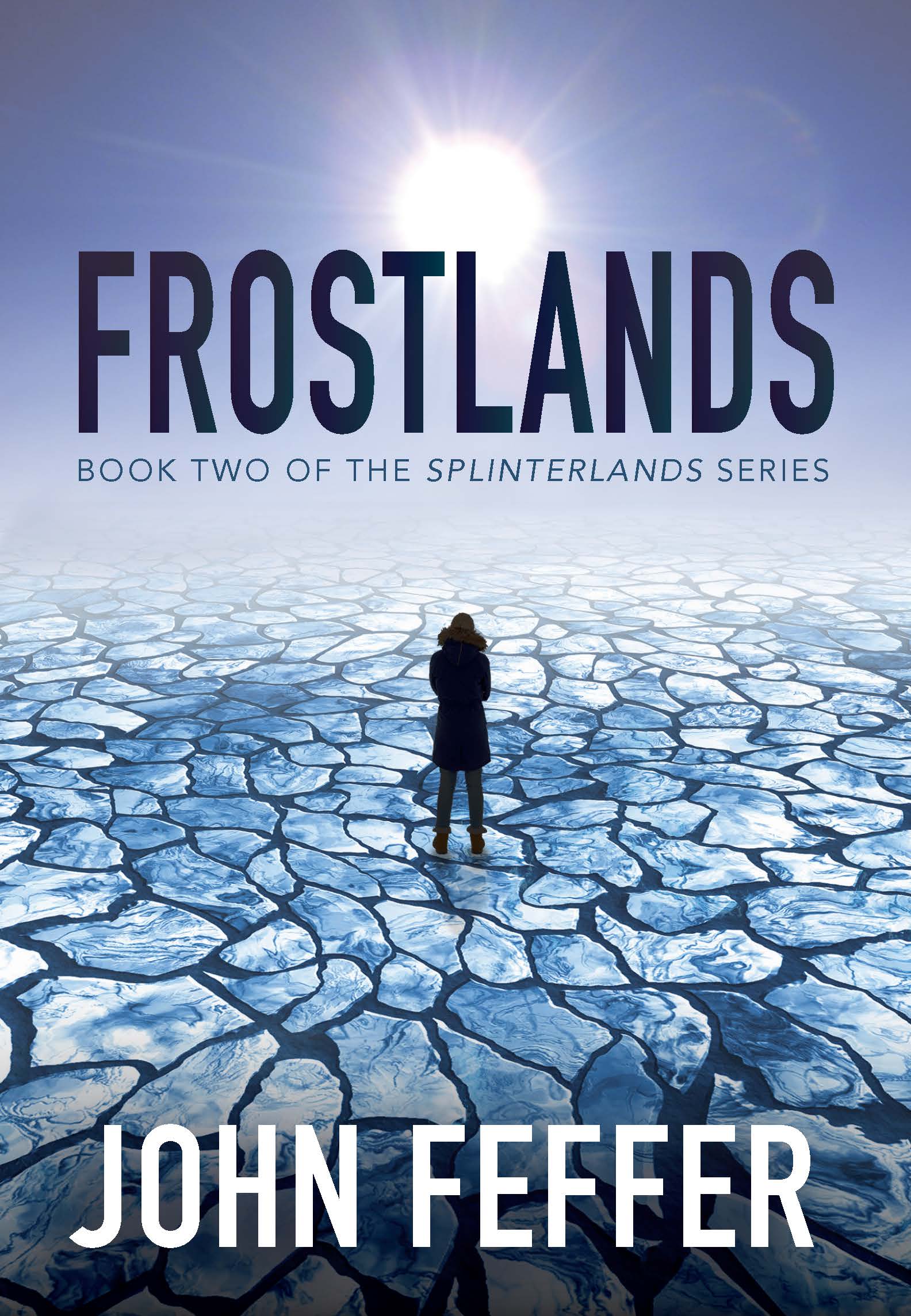 FROSTLANDS
John Feffer
Haymarket Books (Fall 2018)
Paper • ISBN-13:9781608469482 • US $15.95 • 5.5 in x 7.5 in• 158 pgs.
ABOUT THE BOOK:
It's 2051, and Arcadia is under attack. As the stand-alone sequel to Splinterlands begins, the sustainable compound in what was once Vermont is on high alert.
Arcadia's defense corps is mobilized to defend against what first appears to be a routine assault, one of the many that the community repulses from paramilitary forces every year. But as sensors report a breach in the perimeter wall, even eighty-year-old Rachel Leopold shoulders a weapon and reports for duty. It's a distraction from her urgent research: to save the world from the horrors of climate change. Rachel is in a race against time as she battles Arcadia's enemies, the rising waters and superstorms, and her own mortality.
Frostlands takes the reader from the remaining enclaves of North America to the ruins of Europe, and what's left of China before concluding with an explosive revelation that forces a reappraisal of all that came before
PRAISE:
"A worthy sequel to the thought-provoking Splinterlands, Frostlands is triumphant and absorbing science fiction, full of ecological and societal warnings. It is a unique and imaginative look at a future Earth scarred by environmental neglect."
Foreword Reviews
"By taking us on a cautionary journey into a future planetary collapse where the term 'one per cent' is redefined in a terrifying way, John Feffer forces us to look deeply at our own society's blindness to ecological apocalypse and greed. But the novel's enchantment goes beyond dystopia: the quest for salvation depends on a crusty female octogenarian who would make Wonder Woman salivate with envy."
Ariel Dorfman, Olivier Award-winning playwright
"John Feffer is our twenty-first century Jack London."
Mike Davis
Praise for Splinterlands:
"In a chilling, thoughtful, and intuitive warning, foreign policy analyst Feffer takes today's woes of a politically fragmented, warming Earth and amplifies them into future catastrophe… This novel is not for the emotionally squeamish or optimistic; Feffer's confident recitation of world collapse is terrifyingly plausible, a short but encompassing look at world tragedy."
Publishers Weekly, Starred Review
"Splinterlands paints a startling portrait of a post-apocalyptic tomorrow that is fast becoming a reality today. Fast-paced, yet strangely haunting, Feffer's latest novel looks back from 2050 on the disintegration of world order told through the story of one broken family — and offers a disturbing vision of what might await us all if we don't act quickly."
Barbara Ehrenreich, author of Nickel and Dimed and Living with a Wild God, and founder of the Economic Hardship Reporting Project
OTHER TITLES BY THIS AUTHOR:
ABOUT THE AUTHOR:
John Feffer is a playwright and the author of several books including Aftershock: A Journey into Eastern Europe's Broken Dreams and the novel Splinterlands. His articles have appeared in The New York Times, The Washington Post, The Nation, Salon, and others. He is the director of Foreign Policy In Focus at the Institute for Policy Studies.
Please contact subagents for the following languages and territories:
For all other languages/territories, please contact Roam Agency.