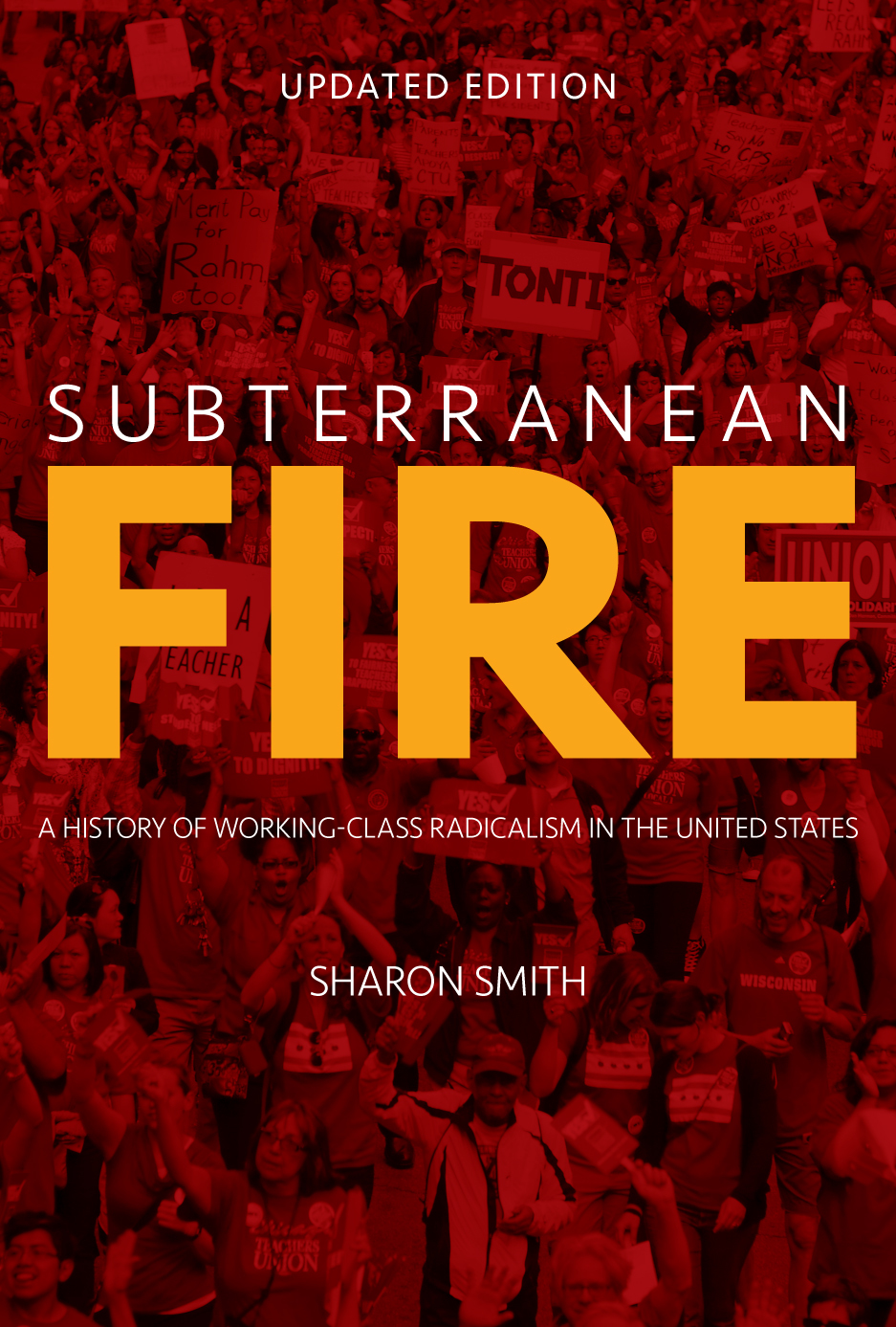 SUBTERRANEAN FIRE
A History of Working Class Radicalism in the United States
By Sharon Smith
Haymarket Books (Summer 2018, world English rights)
Paper • ISBN-13: 9781608469178 • US $16 • 8.5 in x 5.5 in • 220 pgs.
ABOUT THE BOOK:
This updated critical history of the US labor movement examines the hidden history of workers' resistance from the nineteenth century to the present.
Workers in the United States have a rich tradition of fighting back and achieving gains previously thought unthinkable, from the weekend, to health care, to the right to even form a union. But in 2005, the number of workers organized in unions reached a 100-year low in both the public and private sector, even though more and more people would like the protection of a union, and real wages for most workers have stagnated or declined since the early 1970s.
Smith explores how the connection between the US labor movement and the Democratic Party, with its extensive corporate ties, has repeatedly held back working-class struggles. And she closely examines the role of the labor movement in the 2004 presidential elections, tracing the shrinking electoral influence of organized labor and the failure of labor-management cooperation, "business unionism," and reliance on the Democrats to deliver any real gains.
Smith shows how a return to the fighting traditions of US labor history, with their emphasis on rank-and-file strategies for change, can turn around the labor movement. Subterranean Fire brings working-class history to light and reveals its lessons for today.
ABOUT THE AUTHOR:
Sharon Smith is the author of Women and Socialism: Essays on Women's Liberation (Haymarket, 2005), as well as numerous articles on women's equality and the politics of the U.S. working class. She is a regular contributor to Socialist Worker newspaper and the International Socialist Review. Her work has also appeared in the journal Historical Materialism, as well as in the collections Iraq Under Siege: The Deadly Impact of Sanctions and War and Women and the Revolution. She lives in Chicago, Illinois.
OTHER TITLES BY THIS AUTHOR:
Women and Socialism: Class, Race, and Capital
RIGHTS INFORMATION:
Languages & Territories Where Rights Have Been Sold:
Please contact subagents for the following languages and territories:
| Language/Territory | Subagent |
| --- | --- |
| China, Taiwan, Indonesia, Malaysia, and Vietnam | Big Apple Agency |
| English outside North America | David Grossman Literary Agency |
| German | Paul & Peter Fritz AG Literatur Agentur |
| Greek | Read n' Right Agency |
| Hebrew | The Deborah Harris Agency |
| Italian | The Nabu International Literary Agency |
| Japanese | The English Agency (Japan) Ltd |
| Korean | BC Agency, or Korea Copyright Center |
| Portuguese | RIFF Agency |
| Russia/Baltics/Eastern Europe | Prava I Prevodi |
| Scandinavia: Sweden, Norway, Finland, Denmark, Iceland | Brandt New Agency |
| Spanish in Latin America | International Editors' Co., S.A. |
| Spanish in Spain | International Editors' Co., S.A. |
| Turkish | Anatolialit Agency |
For all other languages/territories, please contact Roam Agency.