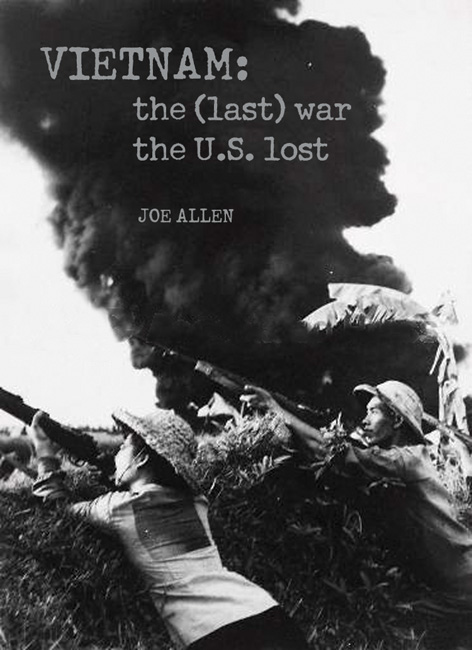 VIETNAM
The (Last) War the United States Lost
By Joe Allen
Foreword by John Pilger
Haymarket Books (March 2008, world English rights)
Paper • ISBN-13: 9781931859493 • US $14 • 5.3 in x 8 in • 150 pgs.
ABOUT THE BOOK:
As the United States faces unwinnable wars in the Middle East, the history of the Vietnam War (as a historic blunder for U.S. military forces abroad) and the true story of how it was stopped, take on a fresh importance. Unlike specialized academic studies on the topic, The (Last) War the United States Lost examines the lessons of the Vietnam era for a popular audience. Joe Allen writes as both a dedicated historian and an engaged participant in today's antiwar movement. Many damaging myths about the Vietnam era persist, including the accusations that antiwar activists routinely jeered and spat at returning soldiers or that the war finally ended because Congress cut off its funding. Writing in a clear and accessible style, Allen reclaims the stories of the courageous GI revolt; its dynamic relationship with the civil rights movement and the peace movement; the development of coffeehouses where these groups came to speak out, debate, and organize; and the struggles waged throughout barracks, bases, and military prisons to challenge the rule of military command. Allen's analysis of the U.S.'s failure in Vietnam is also the story of the hubris of U.S. imperial overreach, a new chapter of which is unfolding in the Middle East today.
PRAISE:
"Joe Allen's book is so needed, and so welcome. Indeed, the following pages amount to a masterpiece in which the author, unrelenting in his research, has reclaimed memory from the organized forgetting that has so bedeviled the very word 'Vietnam.' … What I also appreciate about Joe Allen's work is that he demonstrates as an historian how a rapacious force as seemingly invincible as the United States can be defeated politically, if not militarily. While not claiming a likeness between the two invasions, he draws many valuable parallels of how they began. Rather than giving us 'hope,' he is giving us power: the power of information, meticulous, distilled, coherent, principled. His mighty primer should be on every curriculum. No, it should be in every home."
John Pilger
ABOUT THE AUTHOR:
Joe Allen is a regular contributor to the International Socialist Review and a longstanding social justice fighter, involved in the ongoing struggles in the labor movement, for the abolition of the death penalty, and to free political prisoner Gary Tyler. He lives in Chicago.
OTHER TITLES BY THIS AUTHOR:
People Wasn't Meant to Burn: A True Story of Race, Housing, and Murder in Chicago
RIGHTS INFORMATION:
Languages & Territories Where Rights Have Been Sold:
Please contact subagents for the following languages and territories:
For all other languages/territories, please contact Roam Agency.