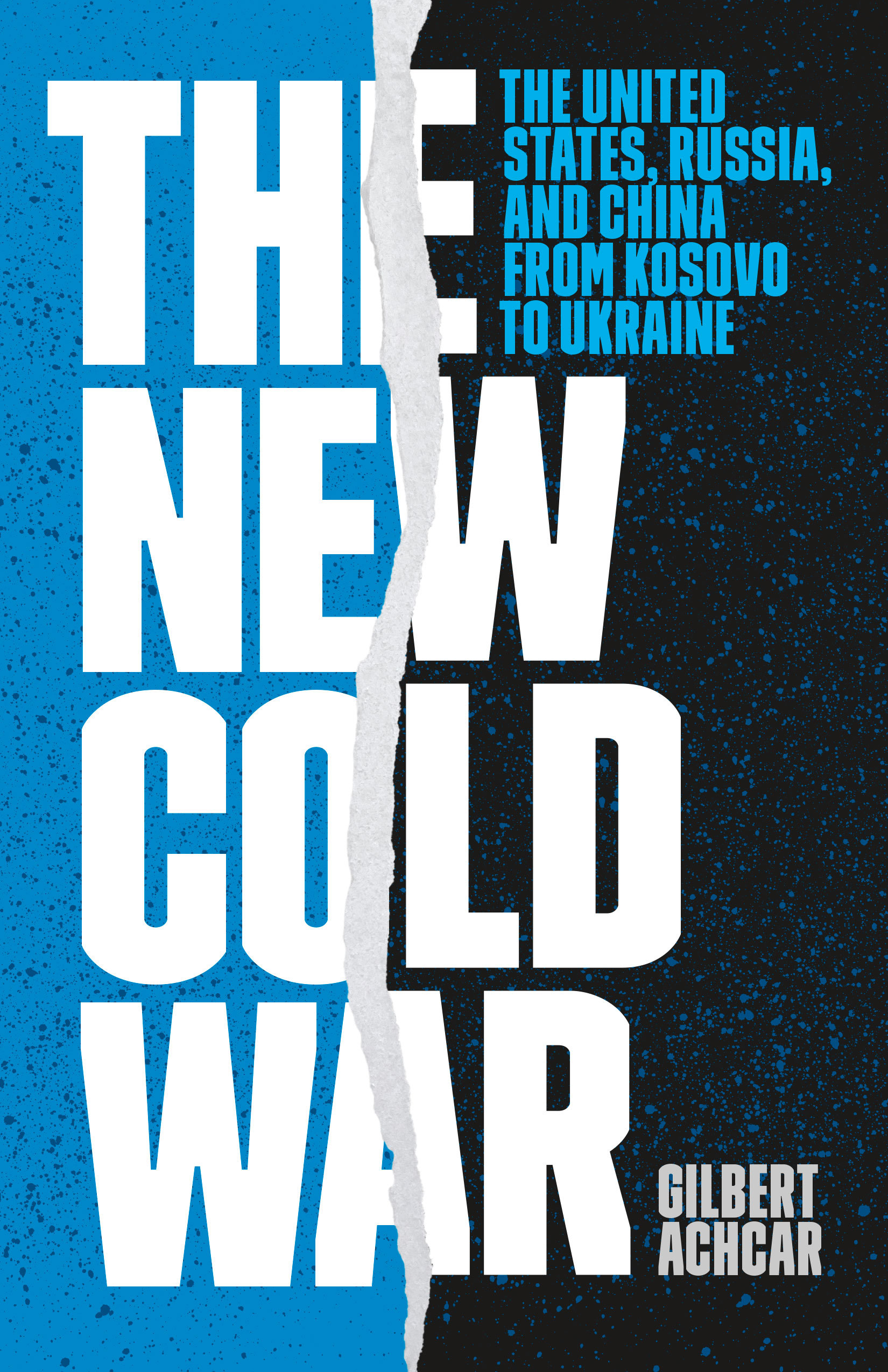 THE NEW COLD WAR
The United States, Russia, and China from Kosovo to Ukraine
Gilbert Achcar
Haymarket Books (4 April 2023)
Trade paper • ISBN-13: 9781642599107 • 5.5 in x 8.5 in • 350 pgs.
ABOUT THE BOOK:
A leading international relations expert uncovers the key stages that led from the end of the Cold War to the War in Ukraine.
With the Russian invasion of Ukraine in 2022, warnings of a new Cold War proliferated. In fact, argues Gilbert Achcar in this timely new account, the New Cold War has been ongoing since the late 1990s.
Racing to solidify its position as the last remaining superpower, the US alienated Russia and China, pushing them closer and rebooting the 'old' Cold War with disastrous implications. Vladimir Putin's consequent rise and imperialist reinvention, along with Xi Jinping's own ascendancy and increasingly autocratic tendencies, would culminate, respectively, in the invasion of Ukraine and mounting tensions over Taiwan and trade.
Was all this inevitable? What comes after Ukraine, and what might the contours of a more peaceful world look like? These questions and many others are addressed in this essential book by one of the most seasoned analysts of international relations.
PRAISE:
"[A] powerful, necessary, and timely book."

The Irish Times
"Learned and incisive, ranging easily from broad geopolitical analysis to the details of policy formation, this masterful study of the new cold war of the past thirty years—by the scholar who first identified and studied it— is an indispensable guide to the current global disorder and its ominous portent."

Noam Chomsky
"Gilbert Achcar has long been warning of a new Cold War, and this volume is perfectly timed to anatomise the newest stage of the conflict. No one who hopes to move beyond complacent rhetoric and slogans can afford to miss this essential book."
Samuel Moyn, Yale University
Praise for the work of Gilbert Achcar:
"One of the best analysts of the contemporary Arab world."
Le Monde
"A sobering yet generous account of the Arab people's fight for true liberation and the lessons that have been learned from that struggle."

Jacobin (for Morbid Symptoms)
ABOUT THE AUTHOR:
Gilbert Achcar grew up in Lebanon. He is Professor of Development Studies and International Relations at the School of Oriental and African Studies, University of London. He has written extensively on politics and development economics, as well as social change and social theory. His publications include The Clash of Barbarisms: September 11 and the Making of the New World Disorder (2002), published in 15 languages; Perilous Power: The Middle East and US Foreign Policy (2008), with Noam Chomsky; the critically acclaimed The Arabs and the Holocaust: The Arab-Israeli-War of Narratives (2010); The People Want: A Radical Exploration of the Arab Uprising (2013); and Morbid Symptoms: Relapse in the Arab Uprisings.

RIGHTS INFORMATION:
Languages & Territories Where Rights Have Been Sold:
| Language/Territory | Publisher |
| --- | --- |
| Albanian/worldwide | OMBRA GVG |
| English in the UK | Saqi |
| Turkish/worldwide | Ayrinti |
Please contact subagents for the following languages and territories:
For all other languages/territories, please contact Roam Agency.