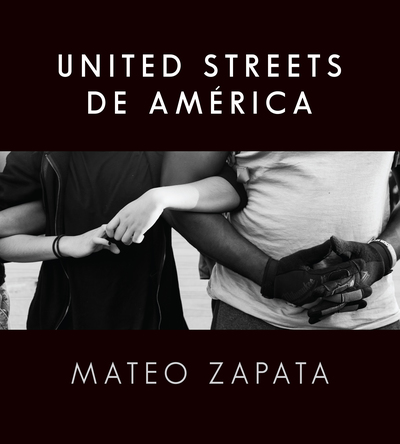 UNITED STREETS DE AMÉRICA
Mateo Zapata
Haymarket Books (7 February 2023)
Trade Paper • ISBN-13: 9781642598360 • US $29.95 • 5.5 in x 8.5 in • 350 pgs
ABOUT THE BOOK:
In a series of captivating photographs, Mateo Zapata pays homage to his hometown of Chicago, and the essential workers and organizers there striving for survival and a more just and equitable world.
Mateo Zapata utilizes poems, interviews, and more, interspersed throughout the photo series, to record one of the most pivotal years in recent history: within these pages are joy and exhaustion, blank stares and warm smiles, masked faces and fists in the air. It is a celebration of unity between communities of color, and the powerful potential therein. It is a reminder that hollow gestures of solidarity mean little without sincere action behind them—action that insists on, lifts up, and defends the humanity in ourselves and in others.
RIGHTS INFORMATION:
Please contact subagents for the following languages and territories:
For all other languages/territories, please contact Roam Agency.