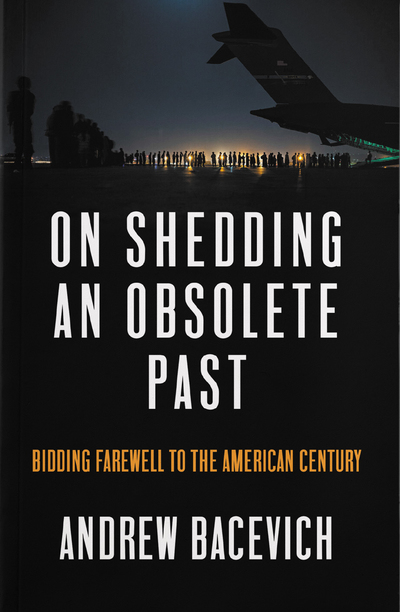 ON SHEDDING AN OBSOLETE PAST
Bidding Farewell to the American Century
Andrew J. Bacevich
Haymarket Books (15 November 2022)
Trade paper • ISBN-13: 9781642598346 • US $19.99 • 5.5 in x 8.5 in • 368 pgs.
ABOUT THE BOOK:
On Shedding an Obsolete Past provides a much-needed and comprehensive critique of recent US national security policies in both the Trump and Biden administrations. These policy decisions have produced a series of costly disappointments and outright failures that have destroyed the lives of hundreds of thousands around the world and cost US taxpayers astronomical sums of money.
Bacevich provides urgent and critical insights into how these failures occurred and what needs to be done to prevent similar failures in the future. He reminds us that, by understanding the past, we can alter our current trajectory and transform the world for the better. 
RIGHTS INFORMATION:
Please contact subagents for the following languages and territories:
For all other languages/territories, please contact Roam Agency.