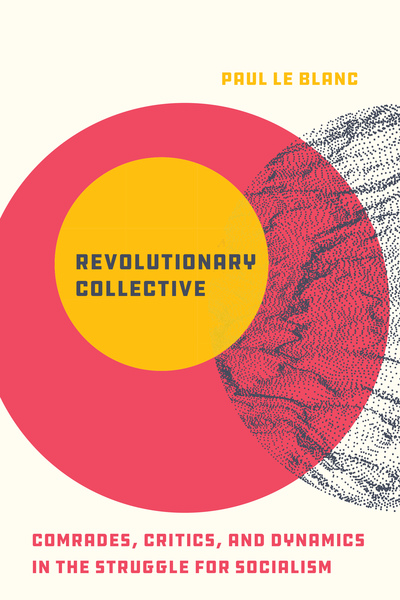 REVOLUTIONARY COLLECTIVE
Comrades, Critics, and Dynamics in the Struggle for Socialism
Paul Le Blanc
Haymarket Books (December 2021)
Trade paper • ISBN-13: 9781642595895 • US $19.95 • 6 in x 9 in
ABOUT THE BOOK:
This important volume traces efforts to advance the socialist project through the organization of revolutionary collectives, engaging with a pantheon of relevant thinkers. Offering an indispensable assessment of the place of collectives in the radical tradition, Paul Le Blanc also considers related questions which have more recently featured on the left.
ABOUT THE AUTHOR:
Paul Le Blanc, long-time activist and Professor of History at La Roche College, is the author of a number of widely-read studies, including Lenin and the Revolutionary Party, From Marx to Gramsci, and Marx, Lenin and the Revolutionary Experience. With Michael Yates he has written the widely-acclaimed A Freedom Budget for All Americans and has co-edited a selection of Leon Trotsky's Writings in Exile.
RIGHTS INFORMATION:
Please contact subagents for the following languages and territories:
For all other languages/territories, please contact Roam Agency.