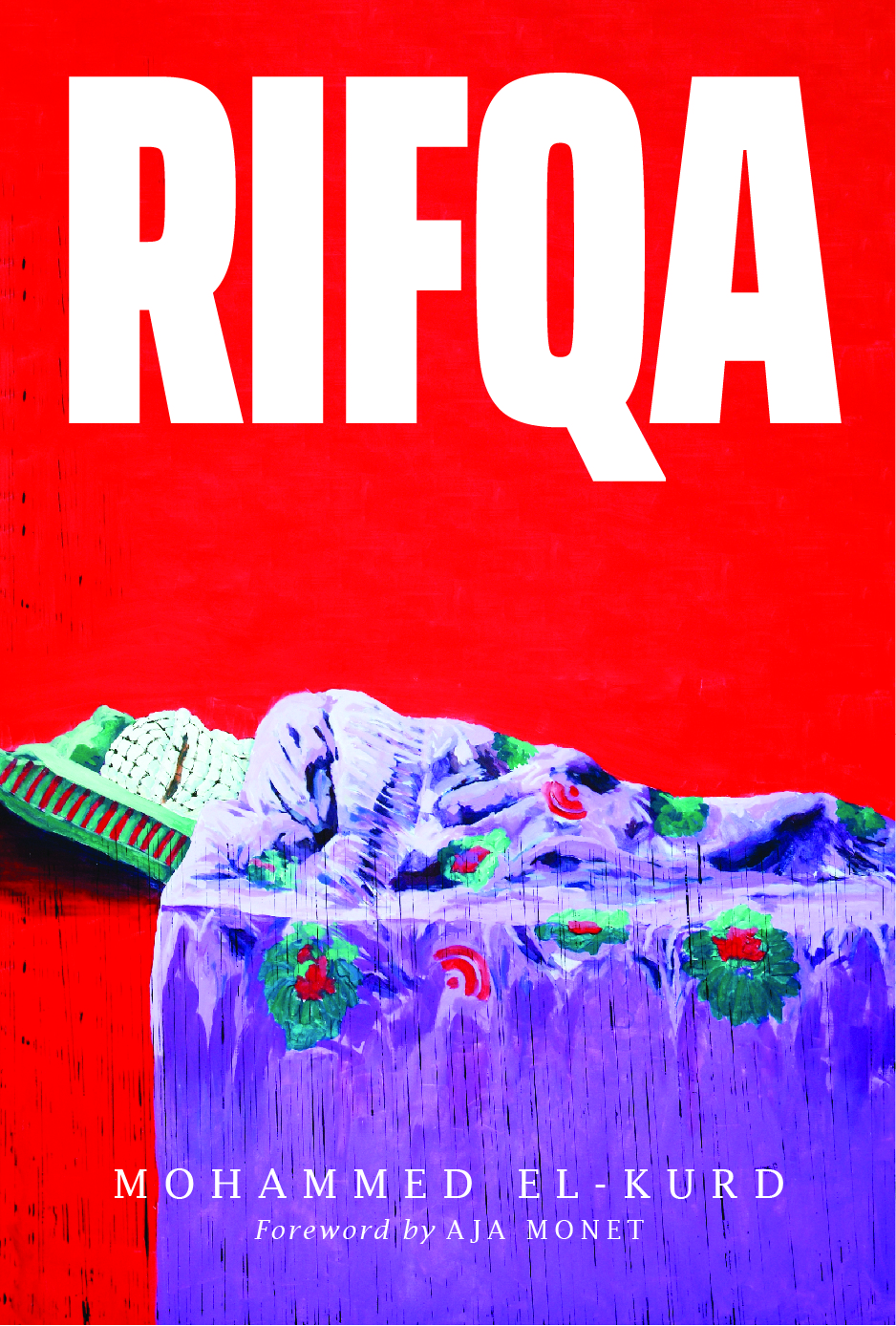 RIFQA
Mohammed El- Kurd
Foreword by Aja Monet
Haymarket Books (November, 2021)
Trade paper • ISBN-13: 9781642595864 • US $16 • 6 in x 9 in • 100 pgs.
ABOUT THE BOOK:
This collection of poetry offers first- hand insight into Zionist land theft and dispossession in Jerusalem and Palestine, acknowledging Palestine in its historical entirety, from the river to the sea.

The debut collection from Palestine Writes Emerging Writer Award winner Mohammed El- Kurd, Rifqa satirizes the occupation and U.S. foreign policy with complexity, allowing Palestinians the agency to be on the page outside frame-works of perfect victimhood, and the politics of appeal. El- Kurd rejects sanitized accounts of the Palestinian experience and the institutionalized language surrounding it. Instead, it narrates Israel as a settler colonialism, even if the world doesn't recognize it as such. It speaks from a unique position— the lived experience of a Jerusalemite engaging critically with American politics— through lit-erary poems that choose the Palestinian Liberation Struggle as a medium.

Following in the footsteps of Ghassan Kanafani's Palestinian Literature of Resistance, El- Kurd insists upon an often silenced perspective on Palestinian resistance, from grassroots accounts and experience. This work bridges an inter-national gap in the quest for liberation, documenting how the intersection of oppression affects different communities.
ABOUT THE AUTHOR:
Mohammed El Kurd is an internationally touring and award- winning writer from Jerusalem, Palestine, currently living in New York. His work has been featured in The Guardian, The Nation, Al Jazeera English, among others. Rifqa is his first book of poetry.
RIGHTS INFORMATION:
Please contact subagents for the following languages and territories:
For all other languages/territories, please contact Roam Agency.