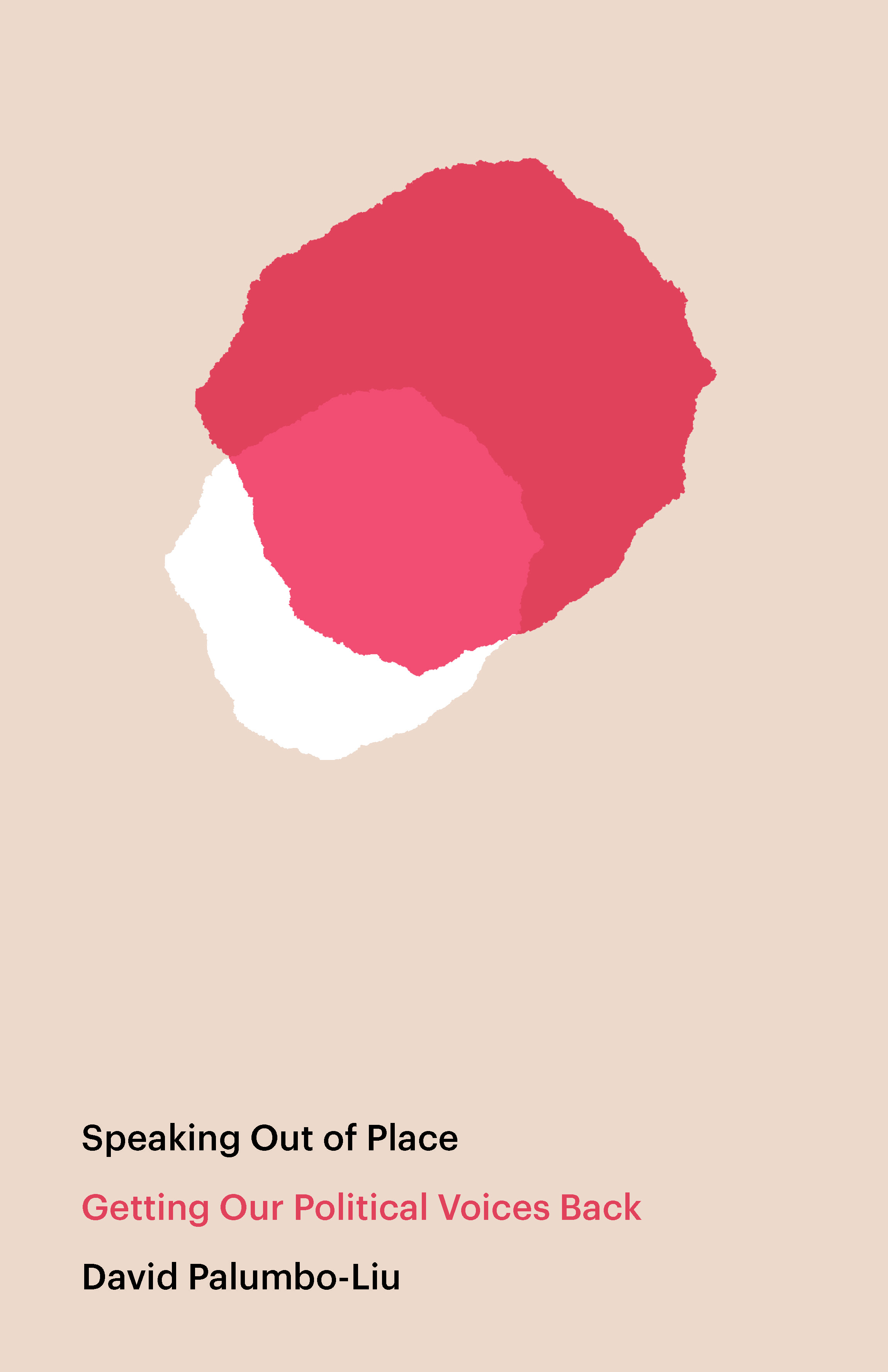 SPEAKING OUT OF PLACE
Making the Humanities Active
David Palumbo- Liu
Haymarket Books (January 2022)
Trade paper • ISBN-13: 9781642595857 • US $16.95 • 5.25 in x 7.5 in • 150 pgs.
ABOUT THE BOOK:

Speaking Out of Place asks us to reconceptualize both what we think "politics" is, and our relationship to it. Especially at this historical moment, when it is all too possible we will move from Trump's fascistic regime to Biden's anti- progressive centrism, we need ways to build off the tremendous growth we have seen in demo cratic socialism, and to gather strength and courage for the challenges, and opportunities that lie ahead.
ABOUT THE AUTHOR:
David Palumbo- Liu is the Louise Hewlett Nixon Professor, and Professor of Comparative Literature, at Stanford University.
RIGHTS INFORMATION:
Please contact subagents for the following languages and territories:
For all other languages/territories, please contact Roam Agency.