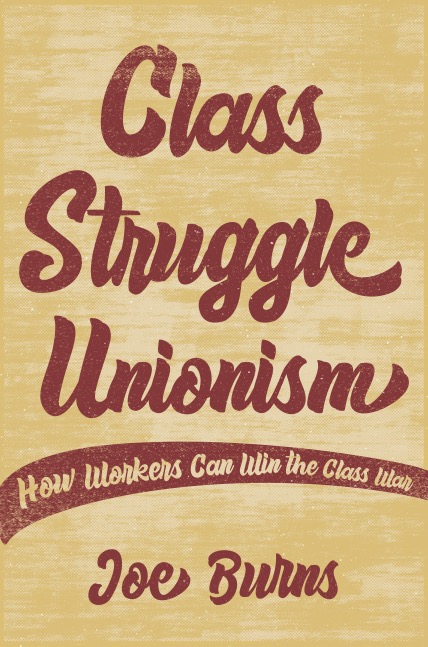 CLASS STRUGGLE UNIONISM
Joe Burns
Haymarket Books (January 2022)
Trade paper • ISBN-13: 9781642595840 • US $16.95 • 5.25 in x 7.5 in • 150 pgs.
ABOUT THE BOOK:
Drawing on years of labor activism and study of labor tradition Joe Burns outlines the key set of ideas common to class struggle unionism and shows how these ideas can create a more militant, democratic and fighting labor movement.

How can we revive militancy and union power in the face of corporate power and a legal system set up against us? Class struggle unionism is the belief that our union struggle exists within a larger struggle between an exploiting billionaire class and the working class which actually produces the goods and services in society.
RIGHTS INFORMATION:
Please contact subagents for the following languages and territories:
For all other languages/territories, please contact Roam Agency.