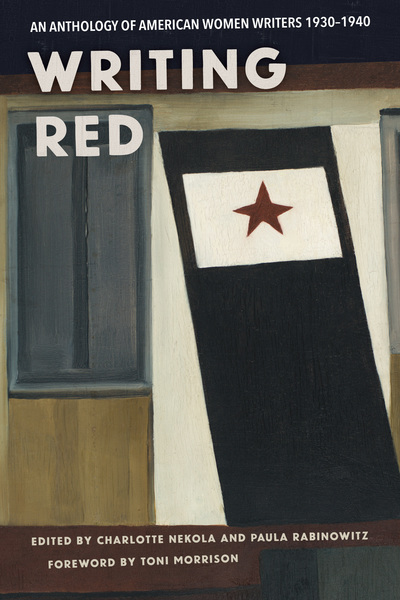 WRITING RED
An Anthology of American Women Writers, 1930–1940
Edited by Charlotte Nekola and Paula Rabinowitz
Foreword by Toni Morrison
Haymarket Books (March 2022)
Trade paper • ISBN-13: 9781642595833 • US $24.95 • 6 in x 9 in • 368 pgs.
ABOUT THE BOOK:
A landmark volume showcasing the vital writing of revolutionary women during the 1930s. This comprehensive collection of fiction, poetry, and report-age by revolutionary women lays to rest the charge that feminism disappeared after 1920. Among the thirty- six writers are Muriel Rukeyser, Margaret Walker, Josephine Herbst, Tillie Olsen, Tess Slesinger, Agnes Smedley, and Meridel Le Sueur. Other voices may be new to readers, including many working- class Black and white women. Topics covered range from sexuality and family relation-ships, to race, class, and patriarchy, to party politics. Toni Morrison writes that the anthology is "peopled with questioning, caring, socially committed women writers."
RIGHTS INFORMATION:
Please contact subagents for the following languages and territories:
For all other languages/territories, please contact Roam Agency.