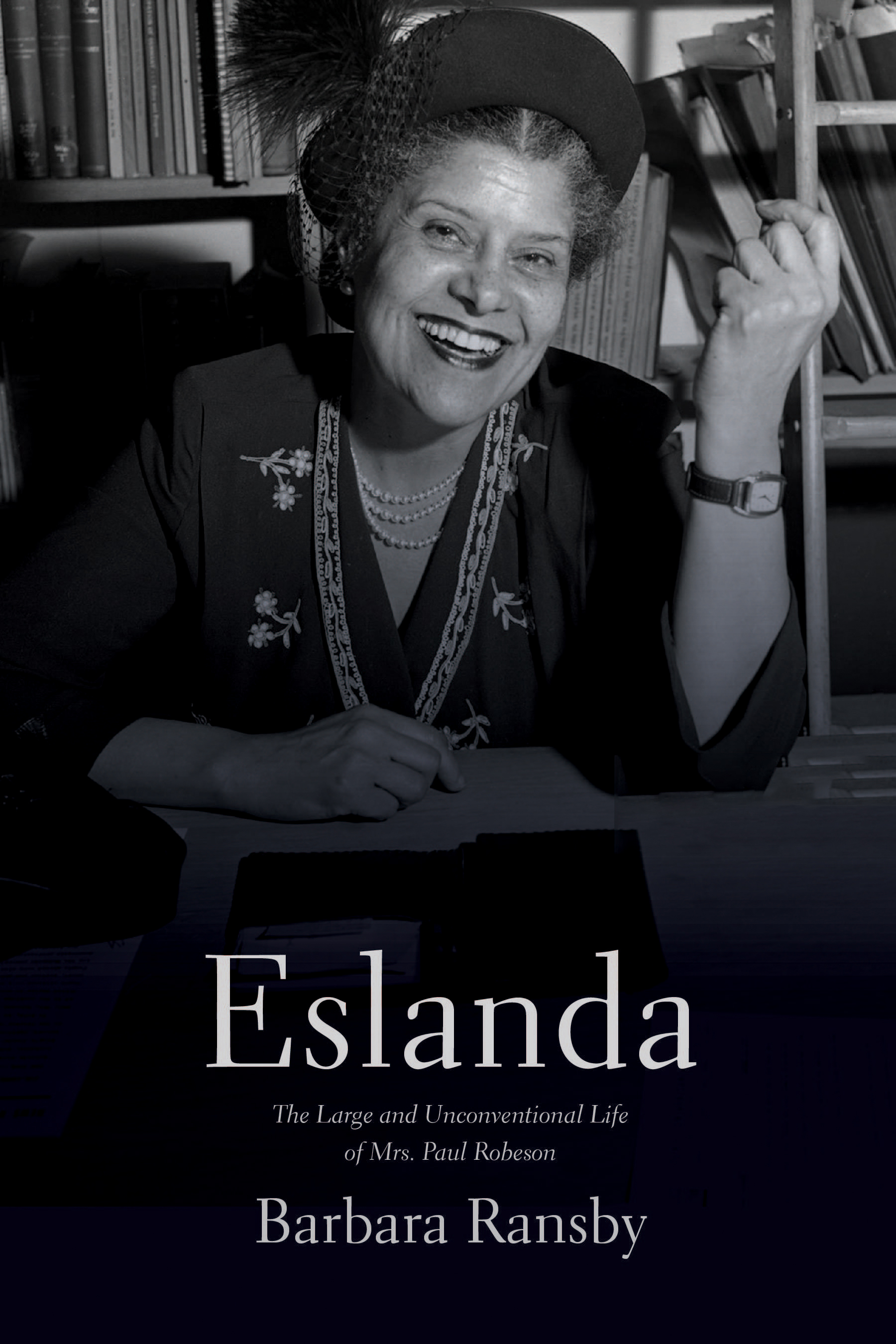 ESLANDA
The Large and Unconventional Life of Mrs. Paul Robeson
Second Edition
Barbara Ransby
Haymarket Books (February 2022)
Trade paper • ISBN-13: 9781642595826 • US $16.95 • 5.25 in x 7.5 in • 150 pgs.
ABOUT THE BOOK:
Eslanda "Essie" Cardozo Goode Robeson was a woman of unusual accomplishment— an anthropologist, a prolific journalist, a tireless advocate of women's rights, an outspoken anti- colonial and antiracist activist, and an internationally sought- after speaker.
PRAISE:
"This long overdue biography of a bold scholar- activist emerging from the shadow of her famous husband is a gift, and such are Ransby's narrative skills that I wept when, in her final pages, the vibrant Essie died, two days shy of 70. This is a major contribution to her glorious reclamation project."

Joan Steinau Lester, Ms. Magazine
ABOUT THE AUTHOR:
Barbara Ransby is an historian, writer, and longtime political activist. Ransby has published dozens of articles and essays in popular and scholarly venues. She is most notably the author of an award-winning biography of civil rights activist Ella Baker, entitled Ella Baker and the Black Freedom Movement: A Radical Democratic Vision, (University of North Carolina, 2003). She serves on the editorial board of the London-based journal, Race and Class, and a number of non-profit civic and media organizations.

RIGHTS INFORMATION:
Please contact subagents for the following languages and territories:
For all other languages/territories, please contact Roam Agency.