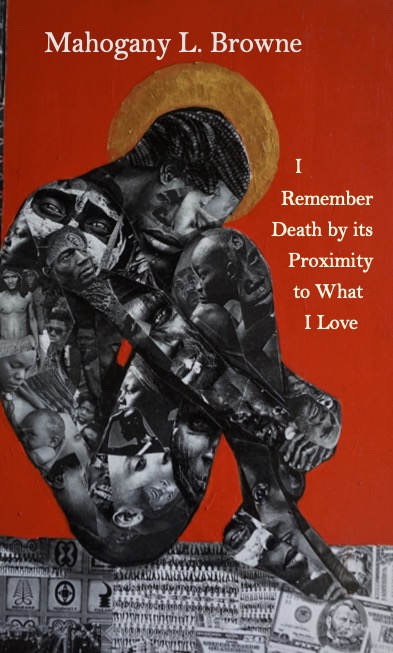 I remember death by its proximity to what I love the most
Mahogany L. Browne
Haymarket Books (September 2021)
Trade paper • ISBN-13: 9781642595703 • US $28.95 • 6 in x 9 in • 380 pgs.
ABOUT THE BOOK:
I remember death by its proximity to what I love most is an expansive poetic meditation on who we think is bound by incarceration. The answer: all of us. Weaving personal narrative, case studies and inventive form, Browne invokes the grief, pain and resilience in the violent wake of the prison system. This poem is dirge work but allows us to revel in the intricacies of our human condition. Written by a beloved and prolific writer, organizer, and educator, this work serves as a practice of self-reflection and accountability. Browne steps into the lineage of Sonia Sanchez's Does Your House Have Lions?, with the precision of a master wordsmith and the empathy of an attentive storyteller.
ABOUT THE AUTHOR:
Mahogany L. Browne is the executive director of Bowery Poetry Club, artistic Director of Urban Word NYC, and poetry coordinator at St. Francis College. She has received fellowships from Agnes Gund, Air Serenbe, Cave Canem, Poets House, Mellon Research and Rauschenberg. She is the author of Woke: A Young Poet's Call to Justice, Woke Baby, Black Girl Magic, Kissing Caskets, and Dear Twitter. She is also the founder of the Woke Baby Book Fair (a nationwide diversity literature campaign) and as an Arts for Justice grantee, is completing her first book of essays on mass incarceration, investigating its impact on women and children. She lives in Brooklyn, NY.
RIGHTS INFORMATION:
Please contact subagents for the following languages and territories:
For all other languages/territories, please contact Roam Agency.