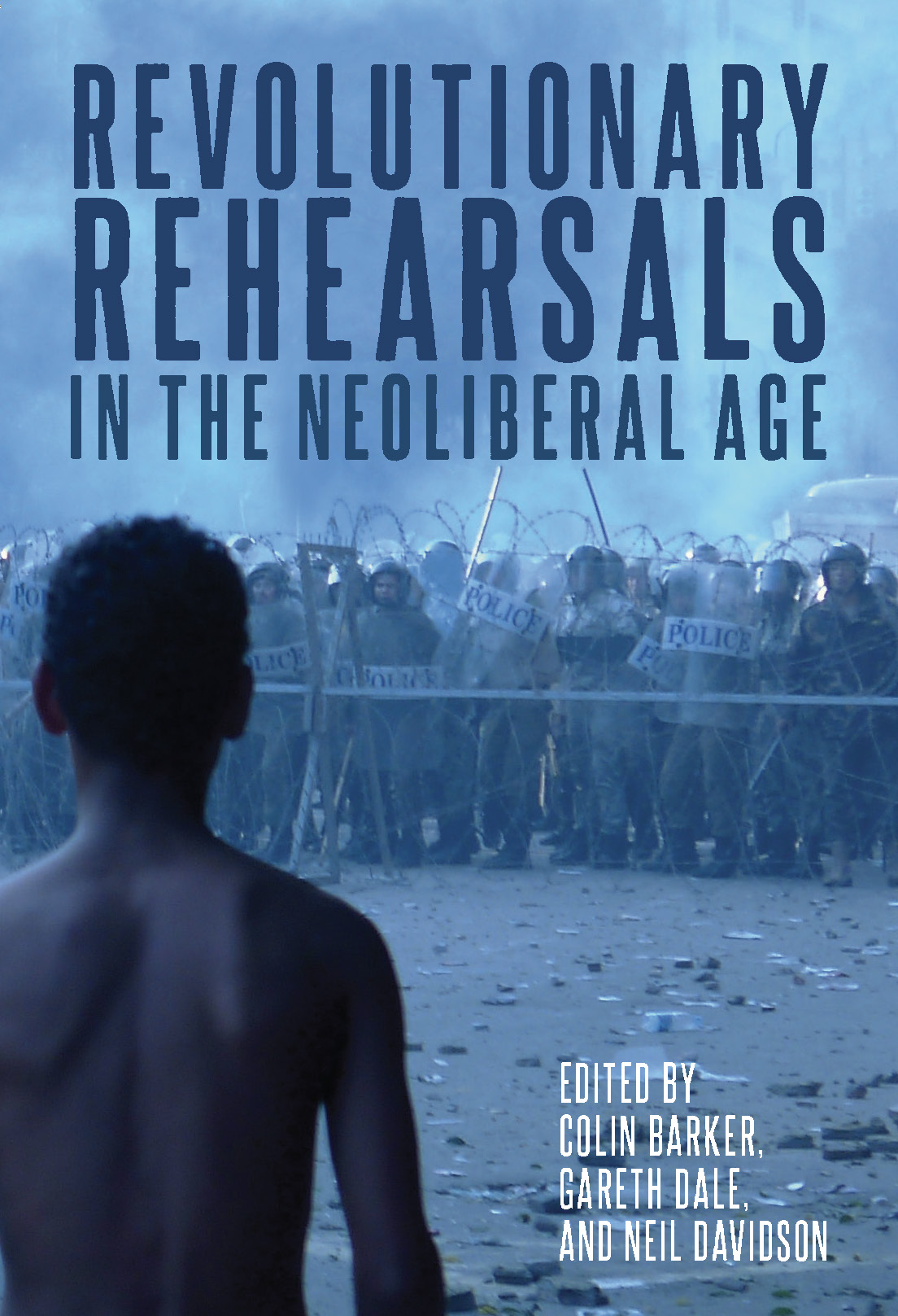 REVOLUTIONARY REHEARSALS IN THE NEOLIBERAL AGE
Edited by Colin Barker, Gareth Dale, and Neil Davidson
Haymarket Books (July, 2021)
Trade paper • ISBN-13: 9781642594683 • US $24.00 • 6 in x 9 in • 410 pgs.
ABOUT THE BOOK:
This volume offers a comprehensive introduction for activists, general readers, and specialists interested in the history and politics of revolutionary movements, uprisings, and revolts in the neoliberal era. This book's international scope and topical importance ensure that it will be a critical reference point for those wish-ing to situate contemporary activism in a recent history of attempts to challenge oppressive power structures.
ABOUT THE AUTHORS:
Colin Barker (1939–2019) taught sociology at Manchester Metropolitan University.

Gareth Dale teaches politics at Brunel University.

Neil Davidson (1957–2020) taught sociology at Glasgow University.
RIGHTS INFORMATION:
Please contact subagents for the following languages and territories:
For all other languages/territories, please contact Roam Agency.