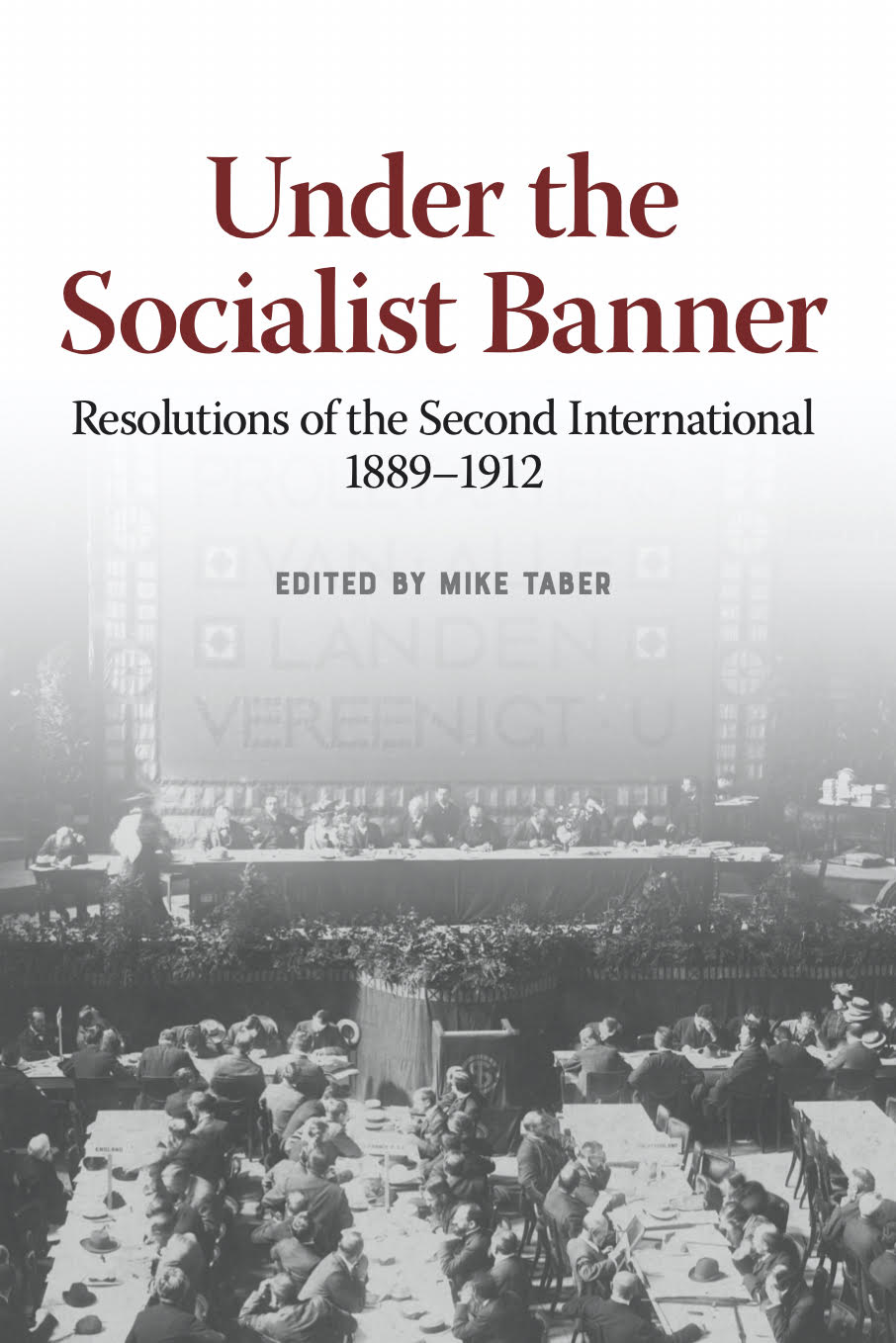 UNDER THE SOCIALIST BANNER:
Resolutions of the Second International, 1889–1912
Edited by Mike Taber
Haymarket Books (July, 2021)
Trade paper • ISBN-13: 9781642594676 • US $15.95 • 6 in x 9 in • 170 pgs.
ABOUT THE BOOK:
Recent years have seen a massive growth of interest in socialism, but few are fully aware of socialism's revolutionary history. For this reason, an appreciation of the Second International is particularly relevant. The resolutions of the Second International helped disseminate and popularize a revolutionary aim: the overturn of capitalism and its replacement by the democratic rule of the working class, as a first step toward socialism.

This book is the first English- language collection ever assembled of all the resolutions adopted by congresses of the Second International in its Marxist years..
ABOUT THE AUTHOR:
Mike Taber has edited and prepared a number of books related to the history of revolutionary and working- class movements.
RIGHTS INFORMATION:
Please contact subagents for the following languages and territories:
For all other languages/territories, please contact Roam Agency.