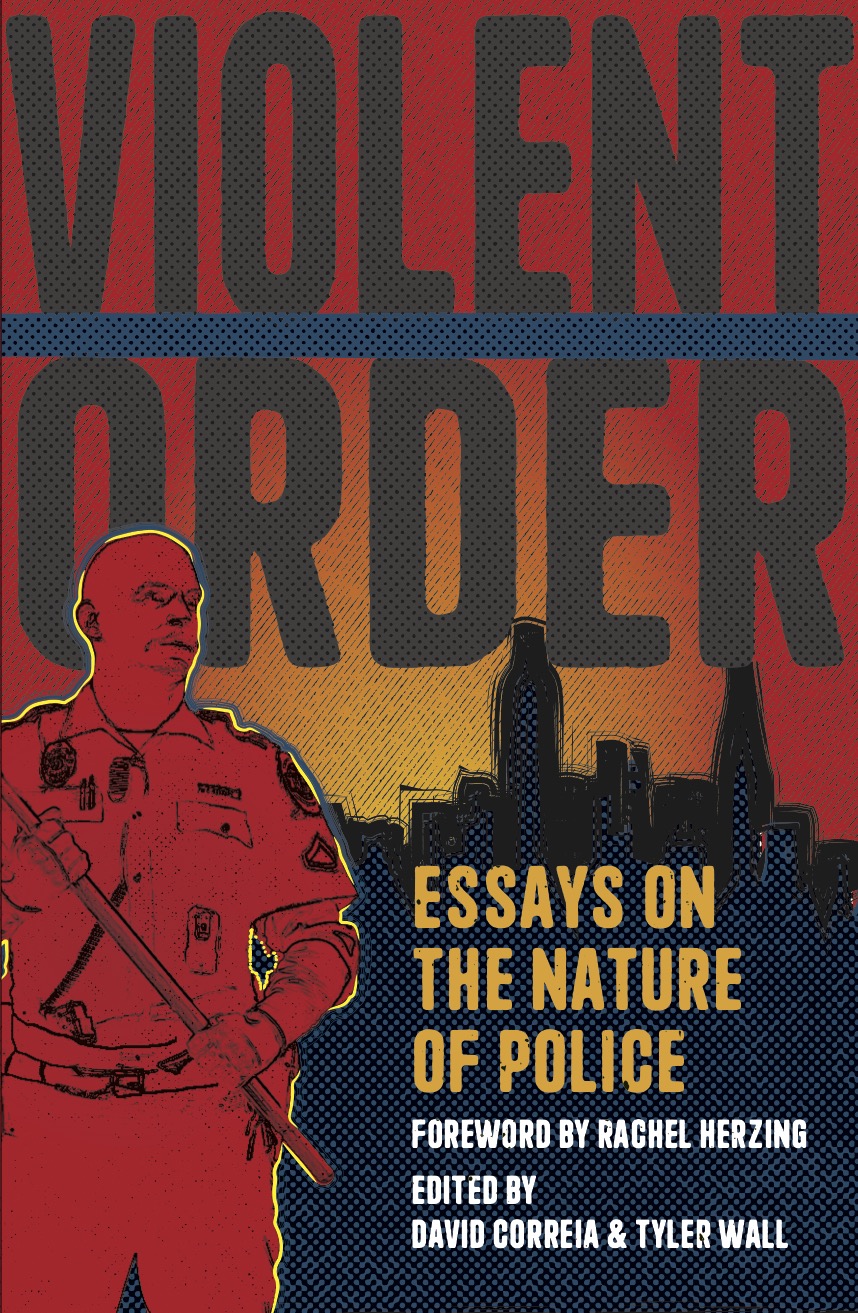 VIOLENT ORDER:
Essays on the Nature of Police
David Correia and Tyler Wall
Foreword by Rachel Herzing
Haymarket Books (August, 2021)
Trade paper • ISBN-13: 9781642594669 • US $19.95 • 6 in x 9 in • 225 pgs.
ABOUT THE BOOK:
This book's radical theory of police argues that the police demand for order is a class order and a racialized and patriarchal order, by arguing that the institution of policing, in order to fabricate and defend capitalist order, must patrol an imaginary line between society and nature and transform nature into inert matter made available for accumulation. The thin blue line doesn't just refer to a social order, rather police announce a general claim to domination— of labor and of nature..
ABOUT THE AUTHORS:
David Correia is an associate professor at the University of New Mexico.

Tyler Wall is an assistant professor at the University of Tennessee, Knoxville.

Rachel Herzing is a cofounder of Critical Resistance and co director of Center for Political Education.
RIGHTS INFORMATION:
Please contact subagents for the following languages and territories:
For all other languages/territories, please contact Roam Agency.