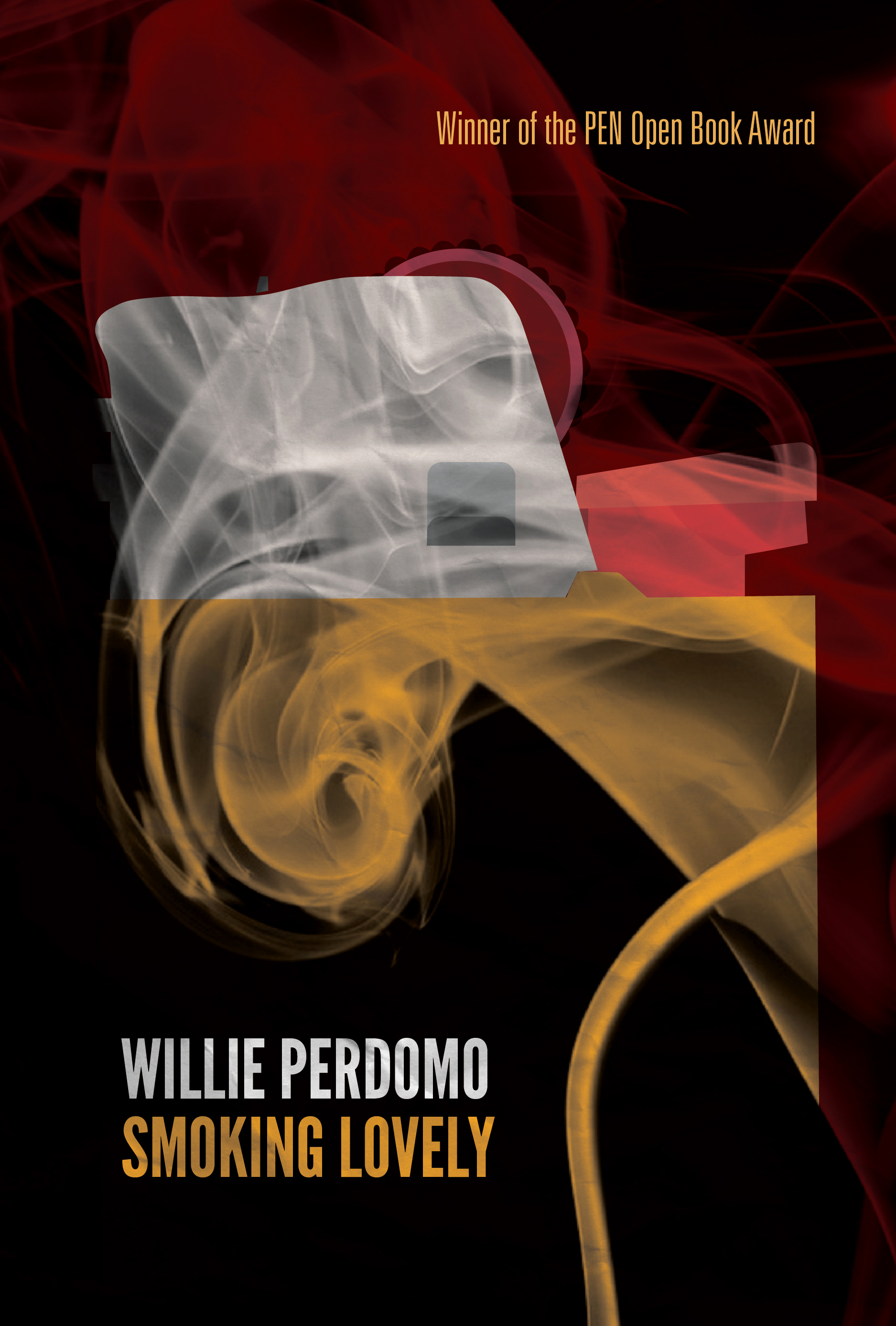 SMOKING LOVELY
The Remix
Willie Perdomo
Haymarket Books (April 6, 2021)
Hardcover • ISBN-13: 9781642594638 • US $16.00• 6 in x 9 in • 80 pgs.
ABOUT THE BOOK:
Smoking Lovely is one of the foundational texts of anti- gentrification Nuyorican literature, inspiring a whole generation of poets in their attempts to survive and subvert the neoliberal city.

Smoking Lovely explores the neoliberal city at the intersection of community and commodity. In this radically revised new edition, Perdomo shifts the poem into mostly second person, thereby further accentuating its self- reflexive and complex exploration of self- and/as- other, and of the simultaneous othering, commodification, and spectacularization of Afro- diasporic bodies and cultural forms
PRAISE:
"Willie Perdomo is an electric poet. His poems crackle with energy. The poet knows his beloved barrio, what to celebrate and what to condemn. He also has the courage to confront his own demons. There is raw pain in this voice, and much more: humor, irony, music, intelligence."

Martín Espada
ABOUT THE AUTHOR:
Willie Perdomo is the author of The Crazy Bunch, The Essential Hits of Shorty BonBon, Where a Nickel Costs a Dime, a finalist for the National Book Critics Circle Award, winner of the International Latino Book Award, winner of the PEN Open Book Award, and a finalist for the Poetry Society of America Norma Farber First Book Award. His work has appeared in the New York Times Magazine, The Norton Anthology of Latino Literature, Poetry, Bomb Magazine, and African Voices. He is currently a Lucas Arts Program Literary Fellow and teaches English at Phillips Exeter Academy.
RIGHTS INFORMATION:
Please contact subagents for the following languages and territories:
For all other languages/territories, please contact Roam Agency.