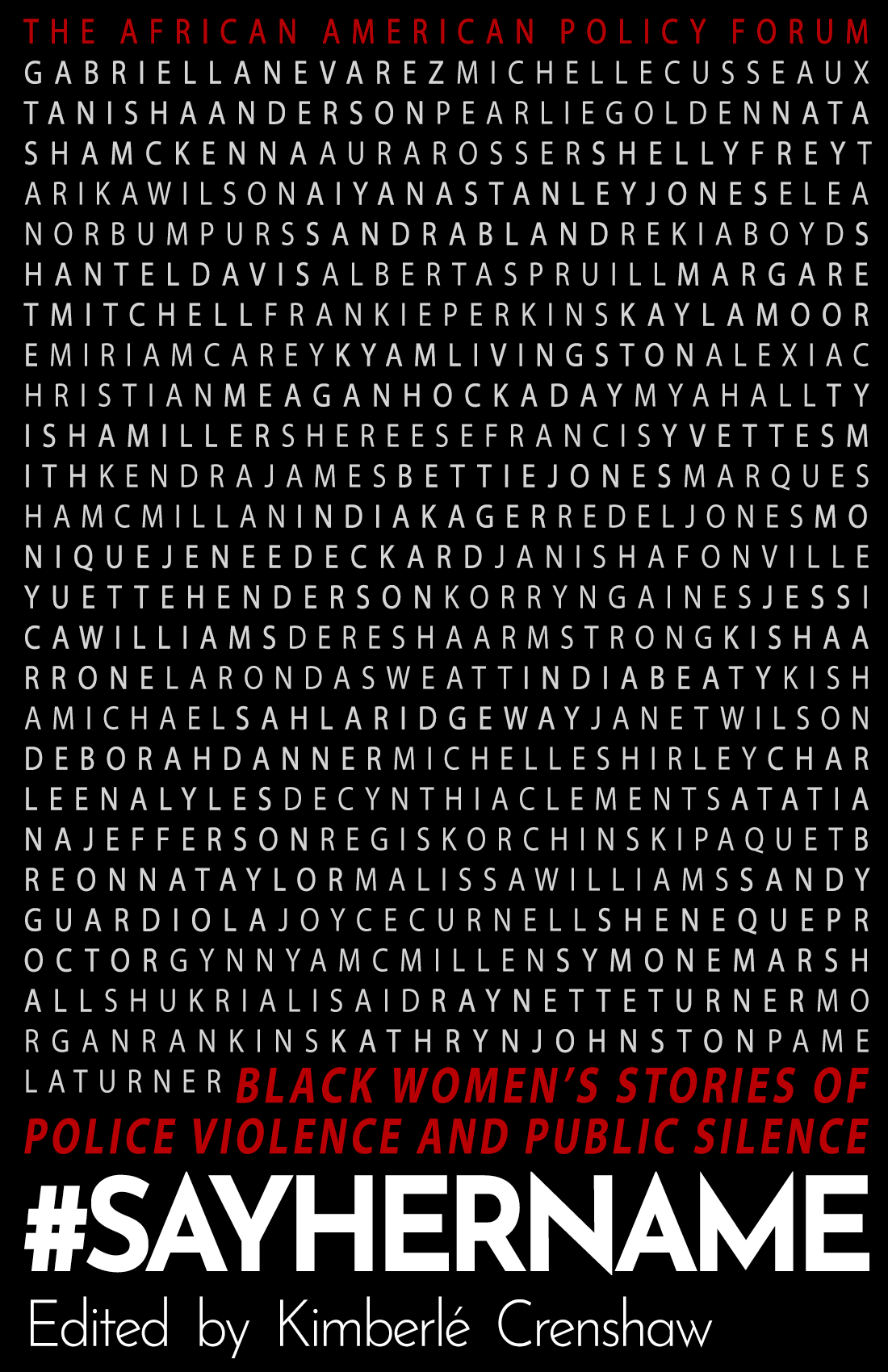 #SAYHERNAME:
Black Women's Stories of State Violence and Public Silence
The African American Policy Forum
Edited by Kimberlé Crenshaw
Foreword by Janelle Monáe
Haymarket Books (August 10, 2021)
Trade paper • ISBN-13: 9781642594522 • US $16.95 • 5.5 in x 8.5 in • 228 pgs.
ABOUT THE BOOK:
Since the movement's founding in 2014, #SayHerName has gained international attention and has served as both a rallying cry and organizing principle in the aftermath of police killings of Black women, including, most recently, the police killing of Breonna Taylor.
Black women, girls, and femmes as young as seven and as old as ninety-three have been killed by the police, though we rarely hear their names or learn their stories. Breonna Taylor, Alberta Spruill, Rekia Boyd, Shantel Davis, Shelly Frey, Kayla Moore, Kyam Livingston, Miriam Carey, Michelle Cusseaux, and Tanisha Anderson are among the many lives that should have been.
The #SayHerName campaign lifts up the stories of these women and girls in order to build a gender-inclusive framework for understanding, discussing, and combating police violence.
#SayHerName is a powerful story of Black feminist practice, community-building, enablement, and reckoning
PRAISE:
"Kimberlé Crenshaw is a national treasure."

Kerry Washington
ABOUT THE AUTHORS:
Kimberlé Crenshaw, professor of law at UCLA and Columbia Law School, is a leading authority in the areas of civil rights, Black feminist legal theory, and race, racism, and the law. Her work has been foundational in two fields of study that have come to be known by terms that she coined: critical race theory and intersectionality. She co-founded and serves as the executive director of the African American Policy Forum.
The African American Policy Forum is an innovative think tank that connects academics, activists, and policymakers to promote efforts to dismantle structural inequality. AAPF is dedicated to advancing and expanding racial justice, gender equality, and the indivisibility of all human rights, both in the United States and internationally.
Janelle Monáe is a Grammy-nominated singer-songwriter, performer, producer, actor, and activist.
RIGHTS INFORMATION:
Please contact subagents for the following languages and territories:
For all other languages/territories, please contact Roam Agency.