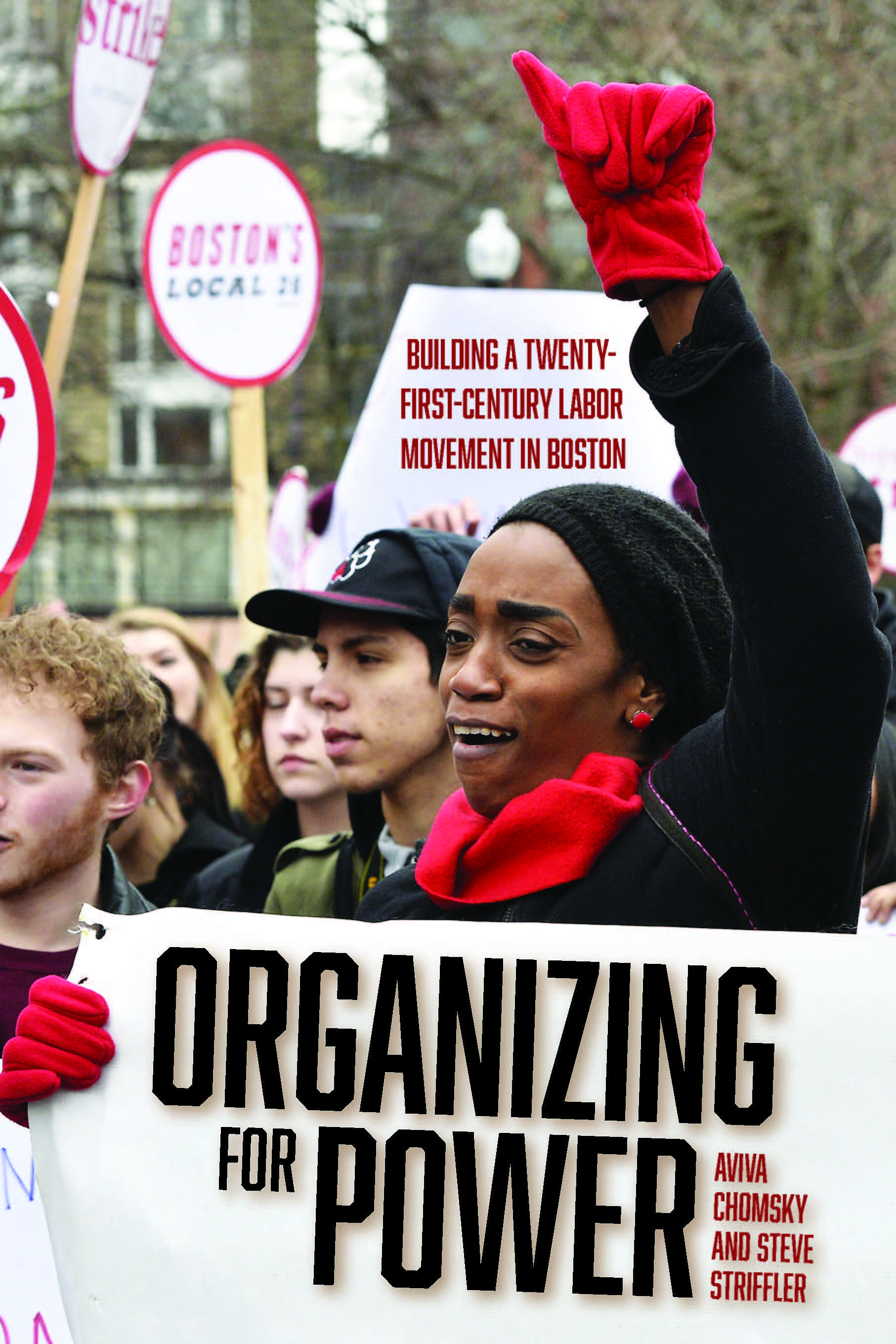 ORGANIZING FOR POWER
Building a 21st Century Labor Movement in Boston

Aviva Chomsky and Steve Striffler
Haymarket Books (March, 2021)
Trade paper • ISBN-13: 9781642592771 • US $15.95 • 6 in x 9 in • 280 pgs.
ABOUT THE BOOK:
Boston's economy has become defined by a disconcerting trend that has intensified throughout much of the United States since the 2008 recession. Economic growth now delivers remarkably few benefits to large sectors of the working class – a phenomenon that is particularly severe for immigrants, people of color, and women. Labor in 21 Century Boston explores this nation-wide phenomenon of "unshared growth" by focusing on Boston, a city that is famously liberal, relatively wealthy, and increasingly difficult for working people (who service the city's needs) to actually live in.
Organizing for Power is the only comprehensive analysis of labor and popular mobilizing in Boston today, the volume contributes to a growing body of academic and popular literature that examines urban America, racial and economic inequality, labor and immigration, and the right-wing assault on working people.
ABOUT THE AUTHORS:
Aviva Chomsky is professor of history at Salem State University in Massachusetts. Her recent books include They Take Our Jobs! And 20 Other Myths about Immigration; Undocumented: How Immigration Became Illegal; and A History of the Cuban Revolution. She has been active in Latin America solidarity and immigrant rights movements since the 1980s.
Steve Striffler is Director of the Labor Research Center and Professor of Anthropology at UMass Boston.
RIGHTS INFORMATION:
Please contact subagents for the following languages and territories:
For all other languages/territories, please contact Roam Agency.