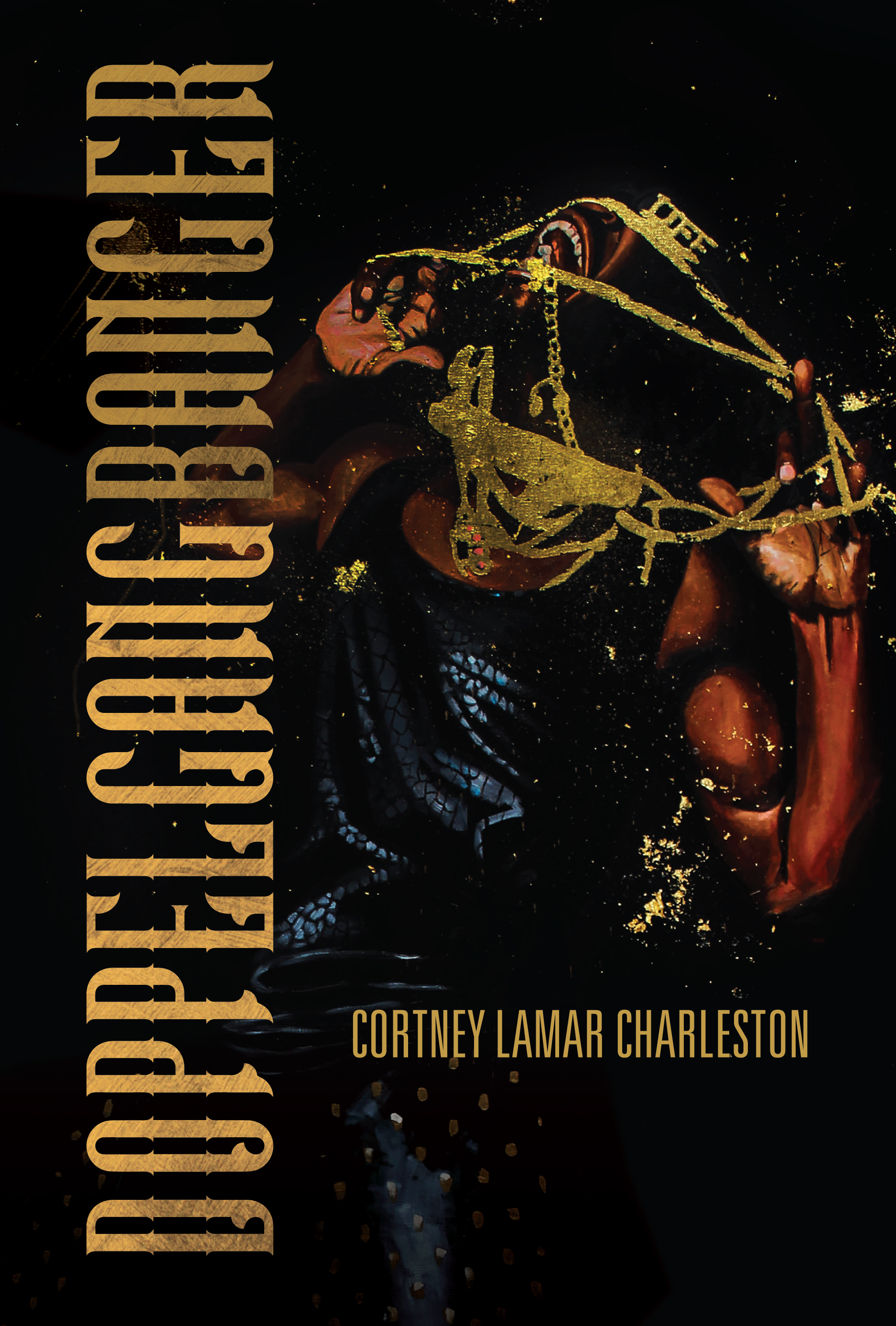 DOPPELGANGBANGER
Cortney Lamar Charleston
Haymarket Books (February, 2021)
Trade paper • ISBN-13: 9781642592658 • US $16.00 • 6 in x 9 in • 100 pgs.
ABOUT THE BOOK:
Doppelgangbanger, rendered as the A- and B-sides of an album of poems, re-imagines and remixes American politics of the 90s, the Obama era, and today via a hip-hop blerd's investigation of a hi/lo culture of American crime.
ABOUT THE AUTHOR:
Cortney Lamar Charleston is a Cave Canem fellow from the Chicago suburbs. His debut collection, Telepathologies, won the 2016 Saturnalia Books Poetry Prize, selected by D.A. Powell. He began writing and performing poetry as a member of The Excelano Project when he was an undergraduate studying economics and urban studies at the University of Pennsylvania.
His poetry is a marriage between art and activism, and a call for a more involved and empathetic understanding of the diversity of the human experience. In 2017, Charleston was a recipient of the Ruth Lilly and Dorothy Sargent Rosenberg Poetry Fellowship from the Poetry Foundation. He currently serves as poetry editor at The Rumpus.
RIGHTS INFORMATION:
Please contact subagents for the following languages and territories:
For all other languages/territories, please contact Roam Agency.