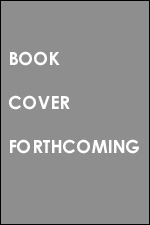 THE PACKAGE KING
A Rank and File History of UPS
Joe Allen
Haymarket Books (Spring 2020)
Trade Paper • ISBN-13:9781642591644 • US $17.95 • 5.5 in x 8 in • 180 pgs.
ABOUT THE BOOK:
If the 20th Century was the American Century, it was also UPS's Century. Joe Allen's The Package King tears down the Brown Wall surrounding one of America's most admired companies—United Parcel Service (UPS). The company that we see everyday but know so little about. How did a company that began as a bicycle messenger service in Seattle, Washington become a global behemoth? How did it displace General Motors, the very symbol of American capitalism, to become the largest, private sector, unionized employer in the United States? And, at what cost to its workers and surrounding communities? Will it remain the Package King in the 21st Century or will be dethroned by Amazon?
ABOUT THE AUTHOR:
Joe Allen worked for nearly a decade at UPS between its Watertown, Massachusetts and Chicago, Illinois Jefferson Street hubs. Starting out as a part-time loader he worked his way through a series of part-time sorting and driving jobs until his final year at UPS where he was a package car driver in Chicago's Loop. Allen's work life has largely revolved different sections of the freight and logistics including for such major employers as A.P.A Transport (Canton, Mass.), Yellow Freight (Maspeth, NY), and UPS. He has been a member of several Teamster local unions and a member of Teamsters for a Democratic Union. He campaigned for Ron Carey's reelection in 1996, and for Tom Leedham in the two following Teamster elections.
RIGHTS INFORMATION:
Please contact subagents for the following languages and territories:
| Language/Territory | Subagent |
| --- | --- |
| China, Taiwan, Indonesia, Malaysia, and Vietnam | Big Apple Agency |
| Dutch | Brandt New Agency |
| English outside North America | David Grossman Literary Agency |
| French | Deborah Druba Agency |
| German | Paul & Peter Fritz AG Literatur Agentur |
| Greek | Read n' Right Agency |
| Hebrew | The Deborah Harris Agency |
| Italian | The Nabu International Literary Agency |
| Japanese | The English Agency (Japan) Ltd |
| Korean | BC Agency, or Korea Copyright Center |
| Portuguese | RIFF Agency |
| Russia/Baltics/Eastern Europe | Prava I Prevodi |
| Scandinavia: Sweden, Norway, Finland, Denmark, Iceland | Brandt New Agency |
| Spanish in Latin America | International Editors' Co., S.A. |
| Spanish in Spain | International Editors' Co., S.A. |
| Turkish | Anatolialit Agency |
For all other languages/territories, please contact Roam Agency.