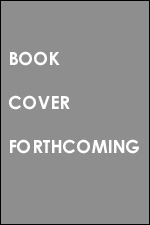 REVOLUTIONS
Michael Löwy
Haymarket Books (Summer 2020)
Trade Paper • ISBN-13:9781642591606 • US $40.00 • 6 in x 9 in • 550 pgs.
ABOUT THE BOOK:
The photographs collected in this unique book provide a startling visual documentation of seminal revolutionary events, from the Paris Commune of 1871 through to a series of "Unfinished Revolutions", from May 1968 in France to the Zapatista uprsing in ther mid-1990s. The immediacy of the images tells the story of these struggles in a way that texts rarely can, with revolutions appearing as complex and messy events driven by the actions of real, breathing humans who make their own history. Commentary on the images is provided by leading historians Gilbert Achcar, Enzo Traverso, Janette Habel, Pierre Rousset, and Michael Löwy.
Poets speak from an array of nationalities, genders, sexualities, races, and writing styles, staking a claim to our cultural and civic space. Like Hip-Hop, we honor what was, what is, and what's next.
ABOUT THE AUTHOR:
Michael Löwy is emeritus research director at the CNRS (National Center for Scientific Research). His books, On Changing the World and the Politics of Combined and Uneven Development have been translated into twenty-nine languages.
RIGHTS INFORMATION:
Please contact subagents for the following languages and territories:
| Language/Territory | Subagent |
| --- | --- |
| China, Taiwan, Indonesia, Malaysia, and Vietnam | Big Apple Agency |
| English outside North America | David Grossman Literary Agency |
| German | Paul & Peter Fritz AG Literatur Agentur |
| Greek | Read n' Right Agency |
| Hebrew | The Deborah Harris Agency |
| Italian | The Nabu International Literary Agency |
| Japanese | The English Agency (Japan) Ltd |
| Korean | BC Agency, or Korea Copyright Center |
| Portuguese | RIFF Agency |
| Russia/Baltics/Eastern Europe | Prava I Prevodi |
| Scandinavia: Sweden, Norway, Finland, Denmark, Iceland | Brandt New Agency |
| Spanish in Latin America | International Editors' Co., S.A. |
| Spanish in Spain | International Editors' Co., S.A. |
| Turkish | Anatolialit Agency |
For all other languages/territories, please contact Roam Agency.