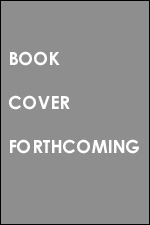 THE BROTHER YOU CHOOSE Panthers, Politics, and Revolution
Paul Coates, Eddie Conway, and Susie Day
Haymarket Books (Summer 2020)
Trade Paper • ISBN-13:9781642591545 • US $16.95 • 5.5 in x 7.25 in • 180 pgs.
ABOUT THE BOOK:
In 1971, Eddie Conway, Lieutenant of Security for the Baltimore chapter of the Black Panther Party, was convicted of murdering a police officer and sentenced to life plus thirty years behind bars. Paul Coates was a community worker at the time and didn't know Eddie well – the little he knew, he didn't much like. But Paul was dead certain that Eddie's charges were bogus. He vowed never to leave Eddie – and in so doing, changed the course of both their lives. For over forty-three years, as he raised a family and started a business, Paul visited Eddie in prison, often taking his kids with him. He and Eddie shared their lives and worked together on dozens of legal campaigns in hopes of gaining Eddie's release. Paul's founding of the Black Classic Press in 1978 was originally a way to get books to Eddie in prison. When, in 2014, Eddie finally walked out onto the streets of Baltimore, Paul Coates was there to greet him. Today, these two men remain rock-solid comrades and friends – each, the other's chosen brother.

When Eddie and Paul met in the Baltimore Panther Party, they were in their early twenties. They are now into their seventies. This book is a record of their lives and their relationship, told in their own voices. Paul and Eddie talk about their individual stories, their work, their politics, and their immeasurable bond.
ABOUT THE AUTHORS:
Susie Day began listening to people in prison at the DC Jail, where she interviewed four women charged with the 1985 bombing of the U.S. Capitol. She lives in Manhattan with her partner (and Capitol-bomber), Laura Whitehorn.
RIGHTS INFORMATION:
Please contact subagents for the following languages and territories:
| Language/Territory | Subagent |
| --- | --- |
| China, Taiwan, Indonesia, Malaysia, and Vietnam | Big Apple Agency |
| Dutch | Brandt New Agency |
| English outside North America | David Grossman Literary Agency |
| French | Deborah Druba Agency |
| German | Paul & Peter Fritz AG Literatur Agentur |
| Greek | Read n' Right Agency |
| Hebrew | The Deborah Harris Agency |
| Italian | The Nabu International Literary Agency |
| Japanese | The English Agency (Japan) Ltd |
| Korean | BC Agency, or Korea Copyright Center |
| Portuguese | RIFF Agency |
| Russia/Baltics/Eastern Europe | Prava I Prevodi |
| Scandinavia: Sweden, Norway, Finland, Denmark, Iceland | Brandt New Agency |
| Spanish in Latin America | International Editors' Co., S.A. |
| Spanish in Spain | International Editors' Co., S.A. |
| Turkish | Anatolialit Agency |
For all other languages/territories, please contact Roam Agency.