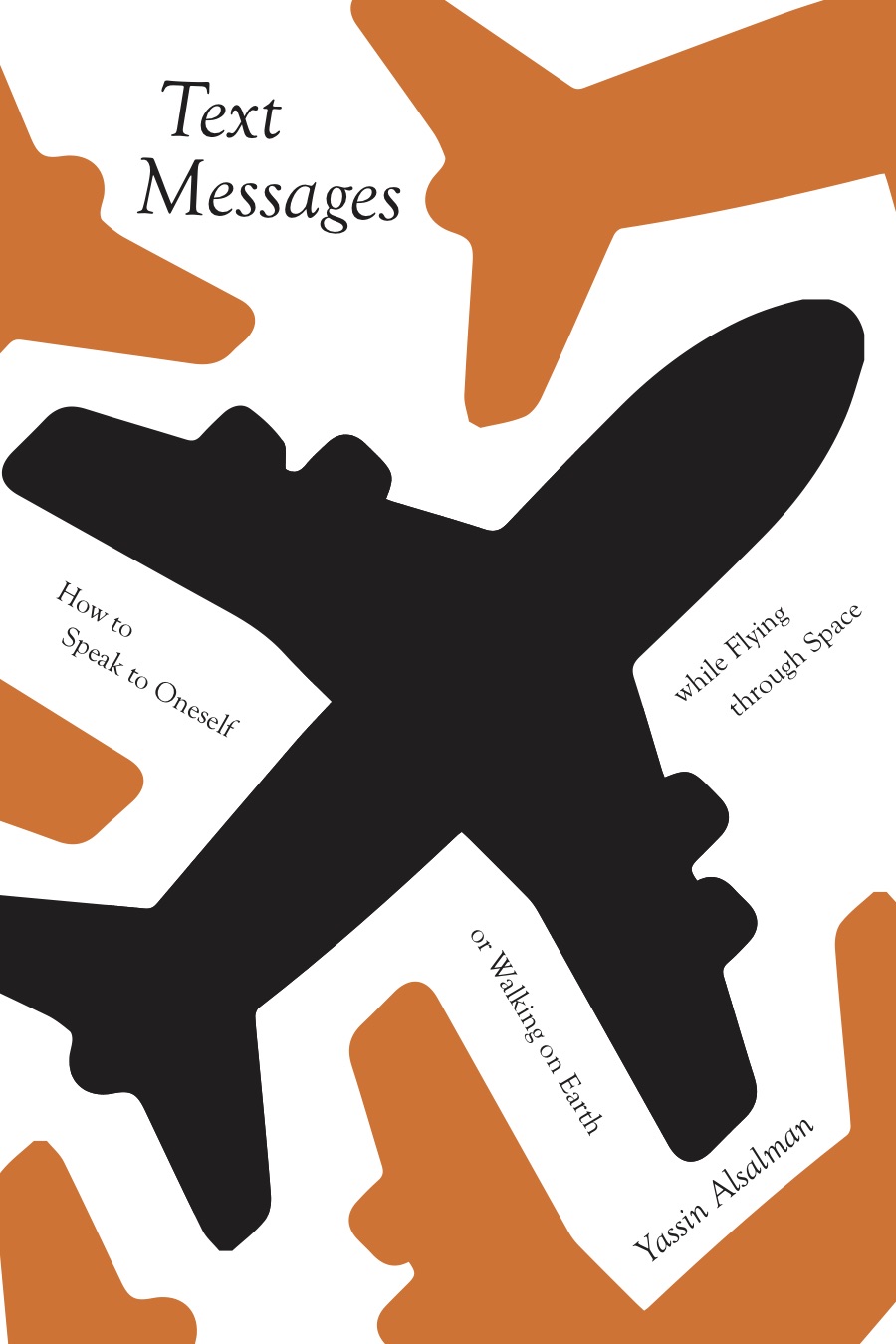 TEXT MESSAGES
How to Speak to Yourself While Flying Through Space and Walking on Earth
Yassin Alsalman
Haymarket Books (Spring 2020)
Trade Paper • ISBN-13:9781642591507 • US $16.00 • 6 in x 9 in • 150 pgs.
ABOUT THE BOOK:
Pioneering Iraqi-Canadian rapper Yassin 'Narcy' Alsalman is a founding member of WeAreTheMedium, an international multi-media artist collective of Arab, African, and Indigenous artists and creators.
Text Messages is his survival guide, a multi-media collection about finding one's self in the anxious intersections of a post-9/11 world, through a combination of poetry, rap verse, short stories and comic book illustrations. Text Messages is multi-form written exploration of the imminent crisis in technology, the pressures of self-awareness, and the meaning of Judgment Day. 
ABOUT THE AUTHORS:
Yassin 'Narcy' Alsalman was a pioneer of the Arab Hip-Hop movement through his Iraqi trio Euphrates in the early 2000s. He has collaborated with Yasin Bey (FKA Mos Def), Talib Kweli, Shadia Mansour, A Tribe Called RED, and many others. Yassin teaches one of Canada's only Hip-Hop courses to 200 students per semester at Concordia University in Montreal.
RIGHTS INFORMATION:
Please contact subagents for the following languages and territories:
| Language/Territory | Subagent |
| --- | --- |
| China, Taiwan, Indonesia, Malaysia, and Vietnam | Big Apple Agency |
| Dutch | Brandt New Agency |
| English outside North America | David Grossman Literary Agency |
| French | Deborah Druba Agency |
| German | Paul & Peter Fritz AG Literatur Agentur |
| Greek | Read n' Right Agency |
| Hebrew | The Deborah Harris Agency |
| Italian | The Nabu International Literary Agency |
| Japanese | The English Agency (Japan) Ltd |
| Korean | BC Agency, or Korea Copyright Center |
| Portuguese | RIFF Agency |
| Russia/Baltics/Eastern Europe | Prava I Prevodi |
| Scandinavia: Sweden, Norway, Finland, Denmark, Iceland | Brandt New Agency |
| Spanish in Latin America | International Editors' Co., S.A. |
| Spanish in Spain | International Editors' Co., S.A. |
| Turkish | Anatolialit Agency |
For all other languages/territories, please contact Roam Agency.