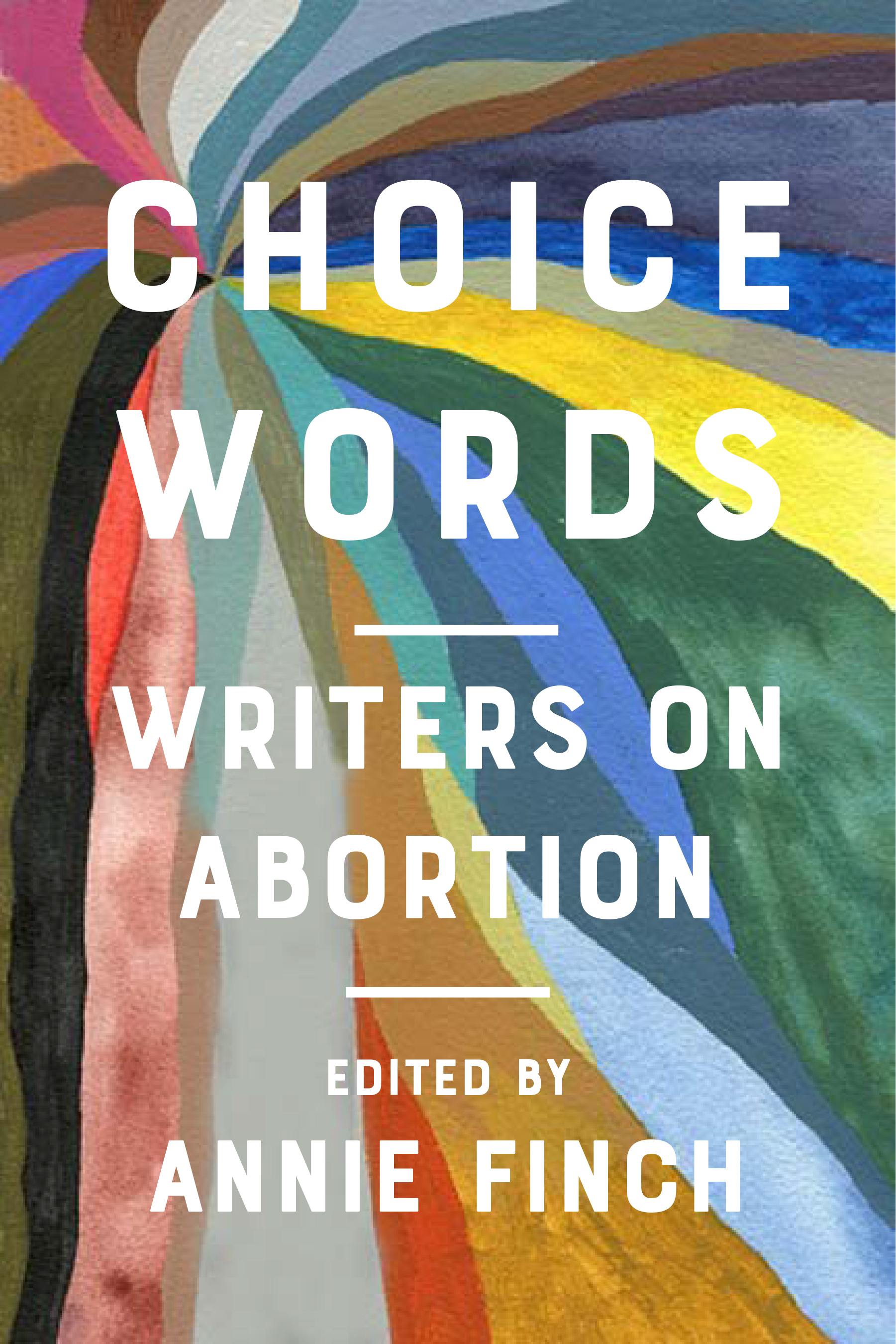 CHOICE WORDS
Writers on Abortion
Edited by Annie Finch
Haymarket Books (April, 2020)
Hardcover • ISBN-13:9781642591484 • US $26.95 • 6 in x 9 in • 400 pgs.
ABOUT THE BOOK:
With reproductive freedom under unprecedented attack, it's time to take back the conversation. Literature has always been at the forefront of profound shifts in human consciousness, and that's the level of shift that is needed now. It's time for Choice Words: Writers on Abortion, the first major literary anthology of poems, stories, and literary essays about abortion.
Twenty years in the making, this book spans continents and centuries; and includes Audre Lorde, Margaret Atwood, Lucille Clifton, Amy Tan, Gloria Steinem, Ursula Le Guin, Gwendolyn Brooks, Joyce Carol Oates, Gloria Naylor, Dorothy Parker, Ruth Prawer Jhabvala, Anne Sexton, Ntozake Shange, Sholeh Wolpe, Ai, Jean Rhys, Mahogany L. Browne, Shirley Geok-lin Lim, Frank O'Hara, Vi Khi Nao, Sharon Olds, Judith Arcana, Alice Walker, Lucille Clifton, Molly Peacock, Carol Muske-Dukes, Mo Yan, Leslie Marmon Silko, Bobbie Louise Hawkins, Kathy Acker, Anne Sexton, Langston Hughes, Sharon Doubiago, and numerous other classic and contemporary writers including voices from Canada, France, China, India, Iran, Ireland, Kenya, and Pakistan.
PRAISE:
"The poems, essays, and stories in Choice Words prove that women's bodies cannot be nationalized."

Gloria Steinem
"Finch has drawn together writers across time (from the 16th century to the present), place, race, ethnicity, gender, age, and culture who offer stark, often wrenching revelations…Eloquent contributions to the literature on a deeply contested issue."
Kirkus, Starred Review
ABOUT THE AUTHOR:
Annie Finch is an award-winning feminist poet and writer and the author or editor of twenty books, including eight previous anthologies from publishers including University of Michigan Press, University of Arkansas Press, and Penguin/Random House. She earned a Ph.D from Stanford, has taught widely, and lives in Washington, DC.
RIGHTS INFORMATION:
Please contact subagents for the following languages and territories:
For all other languages/territories, please contact Roam Agency.