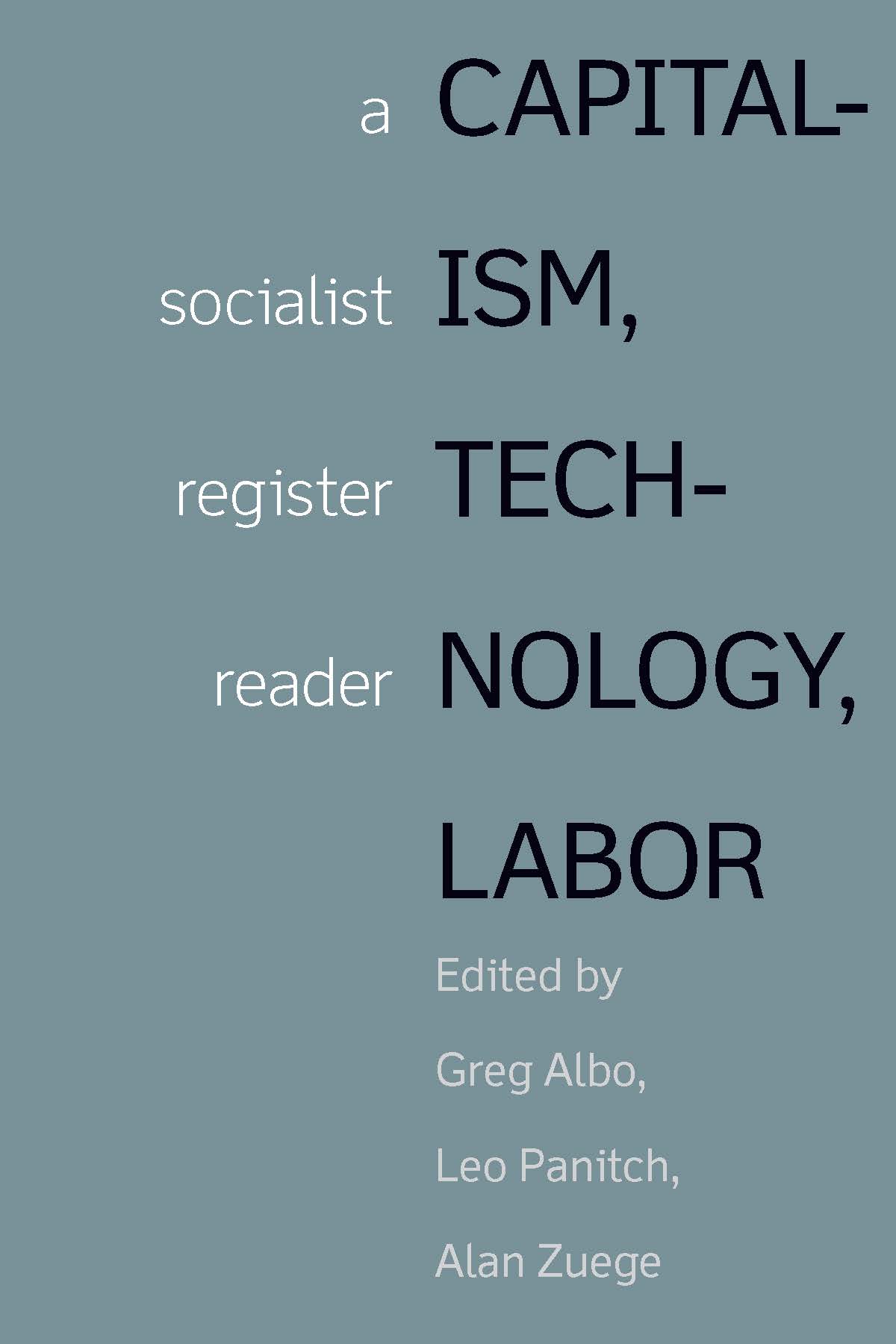 CAPITALISM, TECHNOLOGY, LABOR
Socialist Register Reader Vol. 2
Edited by Leo Panitch, Greg Albo, and Alan Zuege
Haymarket Books (Fall 2018)
Trade Paper • ISBN-13:9781642591347 • US $24.00 • 360pp
ABOUT THE BOOK:
As we enter what some term the "fourth industrial revolution" and both mainstream commentators and the left grapple with the implications of rapid technological development, this volume is a timely and crucial resource for those looking to build a political strategy attentive to sweeping changes in how we produce goods and live our lives.
The Socialist Register has been at the forefront of intellectual enquiry and strategic debate on the left for five decades. This expertly curated collection analyzes technological innovation against the backdrop of the recurrent crises and forms of class struggle distinctive to capitalism.

RIGHTS INFORMATION:
Please contact subagents for the following languages and territories:
For all other languages/territories, please contact Roam Agency.