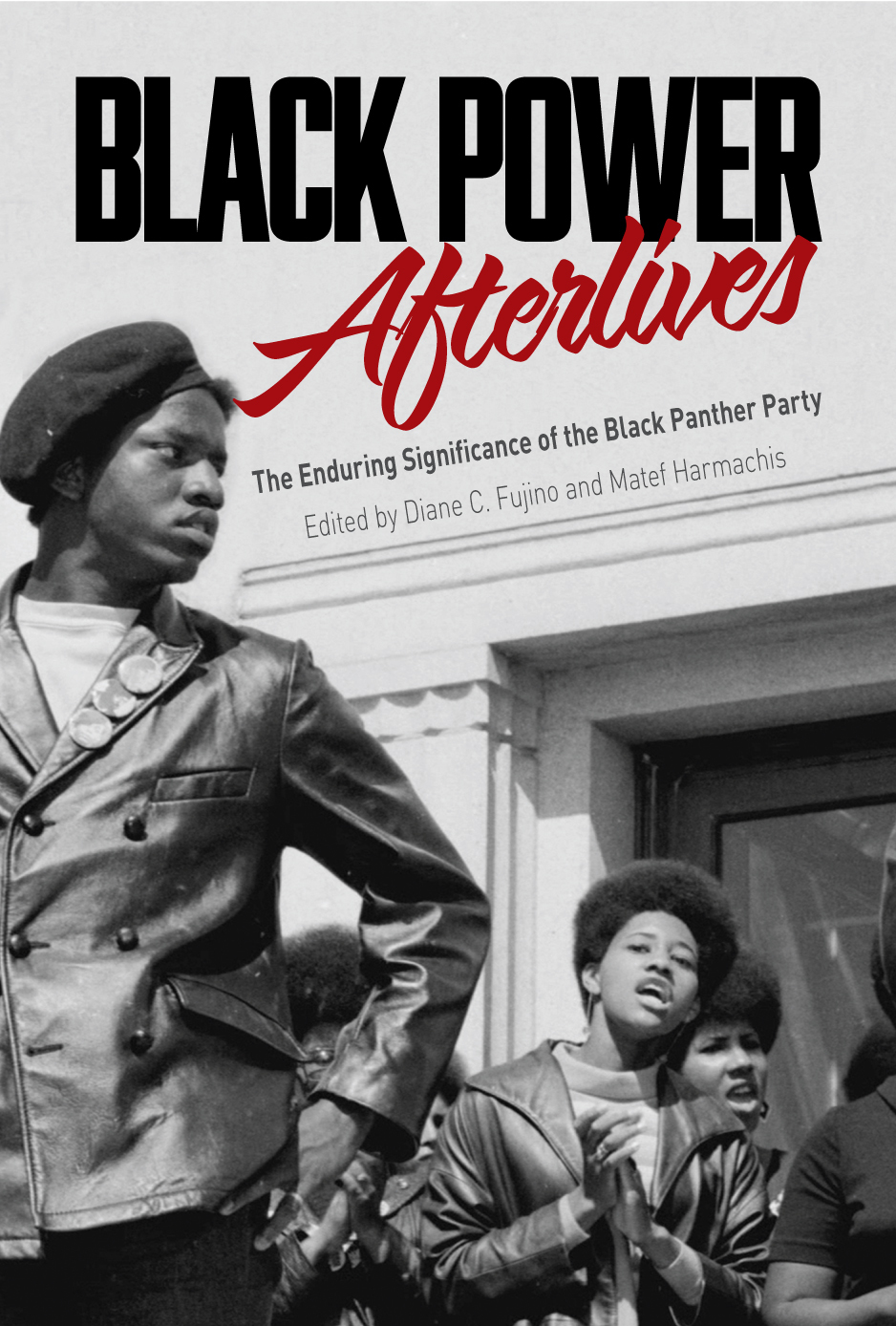 BLACK POWER AFTERLIVES
The Enduring Significance of the Black Panther Party
Diane Fujino and Matef Harmachis
Haymarket Books (29 September, 2020)
Trade Paper • ISBN-13:9781642591262 • US $26.95 • 6 in x 9 in • 450 pgs.
ABOUT THE BOOK:
A powerful and wide-ranging collection examining the persistent impact of the Black Panther Party on subsequent liberation struggles.
The first book to comprehensively examine how the Black Panther Party has directly shaped the practices and ideas that have animated grassroots activism in the decades since its decline, Black Power Afterlives represents a major scholarly achievement as well as an important resource for today's activists. Through its focus on the enduring impact of the Black Panther Party, this volume expands the historiography of Black Power studies beyond the 1960s-70s and serves as a bridge between studies of the Black Panther Party during its organizational existence and studies of present-day Black activism, allowing today's readers and organizers to situate themselves in a long lineage of liberation movements.
PRAISE:
"Fujino and Harmachis show us that history is never done. It runs like a river, sometimes rushing, sometimes meandering, but always moving."

Mumia Abu-Jamal, author of We Want Freedom: A Life in the Black Panther Party
"Deftly side stepping well-trod ground, authors trace how the Panthers' international engagements, artistic practices, ideological frameworks and community organizing have continued to influence new generations of activists. By locating the Panthers' richest legacies in the work of students, poor Black folks and Black queer feminists and in the sustained commitment of political prisoners, it reminds readers of the transformative possibilities of struggle."

Robyn C. Spencer, author of The Revolution Has Come: Black Power, Gender, and the Black Panthers Party in Oakland
"Black Power Afterlives gives us concrete insights into the continuing significance of the Black Panthers without the common iconization and stereotypes. Through carefully chosen writings and interviews we are reminded of the transformative power of movements and real people that envision a far more just and equitable future for humanity and the planet."

Claude Marks, director, The Freedom Archives
"The vivid, engaging, and compelling testimonies that Diane C. Fujino and Matef Harmachis have collected in Black Power Afterlives offer unparalleled insights about the origins, evolution, and continuing influence and impact of the Black Panther Party. This is an indispensable book, one that demonstrates how oppositional social movement organizations fuel future struggles long after they seem to have departed from the scene."

George Lipsitz, author of How Racism Takes Place
"Tender and determined, these meditations on the enduring afterlives of the Black Panther Party illuminate the incandescent dreams of freedom joining one revolutionary generation to another. The essays and conversations—on art and prison, ecology and the spirit—focus on the lessons rank-and-file Panthers have to offer today's rank and file. They remind us of the eternal dedication and determination required of us all."

Dan Berger, author of Captive Nation: Black Prison Organizing in the Civil Rights Era
"Black Power Afterlives shares important insights about the Black Panther Party and radical activism. Examining an inheritance that bridges two centuries, it explores mobilizations against poverty, exploitation, imprisonment, violence and war. Fred Hampton's Rainbow Coalitions sought to wrest victories from police in order to secure "Power to the People." With prescience, Hampton warned that he would not die slipping on icy Chicago streets, and that we either organize with radical intent or forget him. Black Power Afterlives remembers Fred and the sacrifices of those who fought and fight for their communities—especially political prisoners. Recognizing the need to free them all, and our communities, Black Power Afterlives builds an archive and a foundation for continued struggles."

Joy James, author of Shadowboxing: Representations of Black Feminist Politics
"There are more stories of the deep and continuing legacy of the Black Panthers than can be contained in any one book, but Black Panther Afterlives does a good job at beginning to fill the gap. Editors Fujino and Harmachis present us with a must-read book, essential to a true understanding of the positive ways in which Panther politics can and do enrich our lives today."

Matt Meyer, secretary-general, International Peace Research Association; co-editor and author, Look for Me in the Whirlwind: From the Panther 21 to 21st Century Revolutions
ABOUT THE AUTHORS:
Diane C. Fujino is professor of Asian American Studies and former director of the Center for Black Studies Research at the University of California, Santa Barbara and the author or editor of several books.

Matef Harmachis is a social scientist teaching high school, a former journalist, and a long-time activist working in pan-African and Third World decolonization solidarity, education, labor, and political prisoner liberation movements.
RIGHTS INFORMATION:
Please contact subagents for the following languages and territories:
For all other languages/territories, please contact Roam Agency.