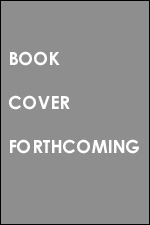 BERKELEY
The New Student Revolt

Hal Draper
Introduction by Mario Savio
Haymarket Books (Summer 2020). Audio rights only
Trade Paper • ISBN-13:9781642591255 • US $22.00 • 6 in x 9 in • 280 pgs.
ABOUT THE BOOK:
Cliché as it may seem to be, just about every major political issue taken up in this book from 1964 has once again become a major motivating force for contemporary activists. From Campus Free Speech fights to mounting tuition costs, the issues tackled by the Berkeley Free Speech Movement, and covered in this book have a growing audience. This, combined with the historical significance of Draper's participant account, is sure to make this book an important point of reference for contemporary activists.
ABOUT THE AUTHORS:

The late Hal Draper is the author of the five-volume study of Karl Marx's Theory of Revolution (Monthly Review Press) as well as War and Revolution: Lenin and the Myth of Revolutionary Defeatism (Humanities Press) and Berkeley: The New Student Revolt (Grove Press.) He was also a prominent socialist journalist and editor of the journal Labor Action from 1948-1958.
Mario Savio was one of the most famous leaders of the Berkeley Free Speech Movement.