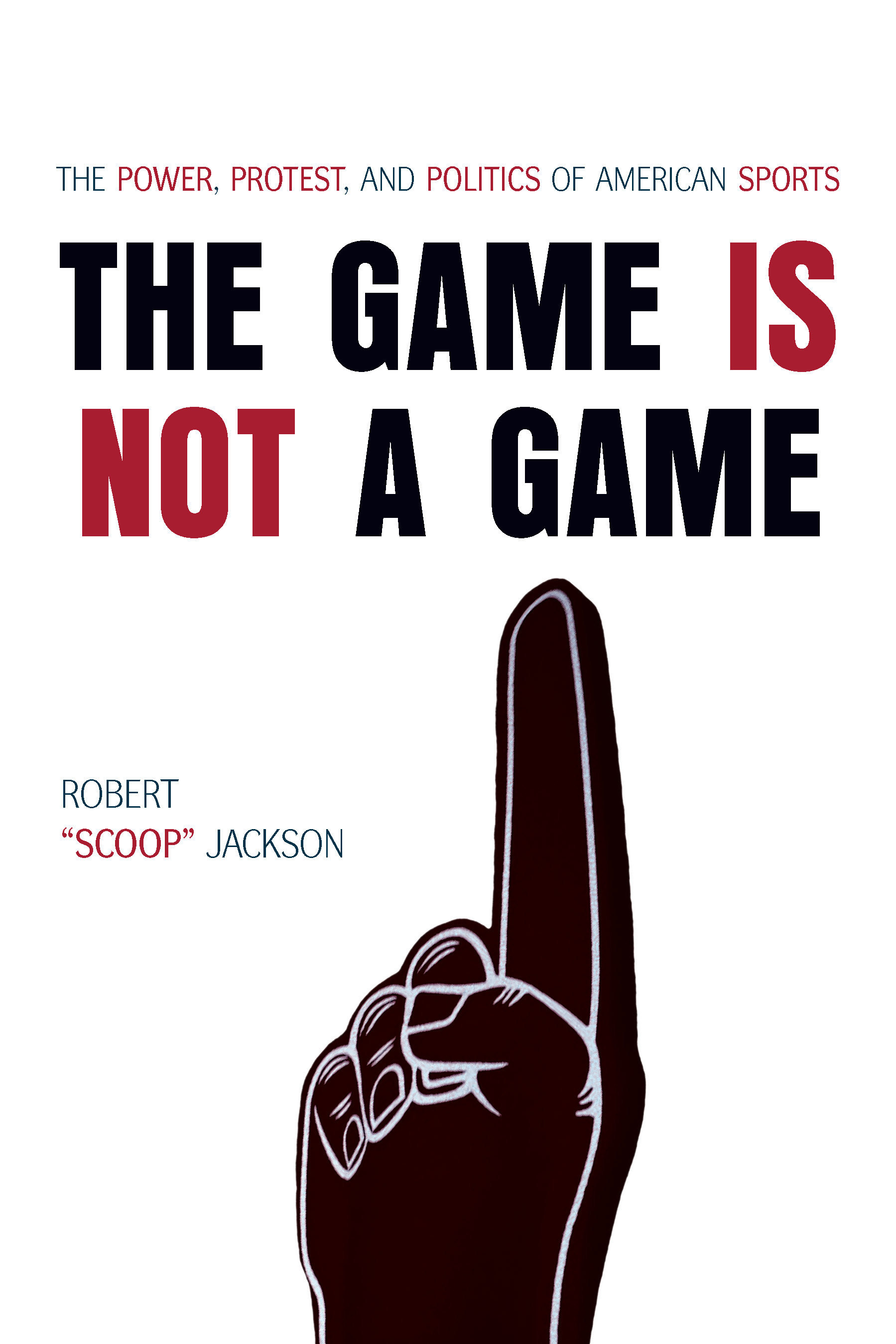 THE GAME IS NOT A GAME
The Power, Protest and Politics of American Sports
Robert 'Scoop" Jackson
Haymarket Books (Spring 2020)
Trade Paper • ISBN-13: 9781642590968 • 180 pgs.
ABOUT THE BOOK:
Part theory, part op-ed, The Game is Not a Game, is an affecting, sobering and unflinching examination of the good and evil of the sports industry. Both liberating and provocative, Jackson explores the role sports play in American society and also the hypocritical standards, which the athletes that play them are often judged. 
The Game is Not a Game is not intended to be a "safe space." It breaks the typical sports literary format and rules, challenging accepted ideology, and pushing the comfort zones and boundaries of mainstream sports media. Chapters explore "America's Miseducation of LeBron James;" "The Disrespect of Serena Williams' G.O.A.T.ness;" the duplicity of the NFL with the plight of Colin Kaepernick; the cultural bias of analytics; the power of social activism verses the power and politics of professional sports ownership− from the perspective of a writer considered one of the leading voices of social, political and racial activism in sports media

RIGHTS INFORMATION:
Please contact subagents for the following languages and territories:
| Language/Territory | Subagent |
| --- | --- |
| China, Taiwan, Indonesia, Malaysia, and Vietnam | Big Apple Agency |
| English outside North America | David Grossman Literary Agency |
| German | Paul & Peter Fritz AG Literatur Agentur |
| Greek | Read n' Right Agency |
| Hebrew | The Deborah Harris Agency |
| Italian | The Nabu International Literary Agency |
| Japanese | The English Agency (Japan) Ltd |
| Korean | BC Agency, or Korea Copyright Center |
| Portuguese | RIFF Agency |
| Russia/Baltics/Eastern Europe | Prava I Prevodi |
| Scandinavia: Sweden, Norway, Finland, Denmark, Iceland | Brandt New Agency |
| Spanish in Latin America | International Editors' Co., S.A. |
| Spanish in Spain | International Editors' Co., S.A. |
| Turkish | Anatolialit Agency |
For all other languages/territories, please contact Roam Agency.