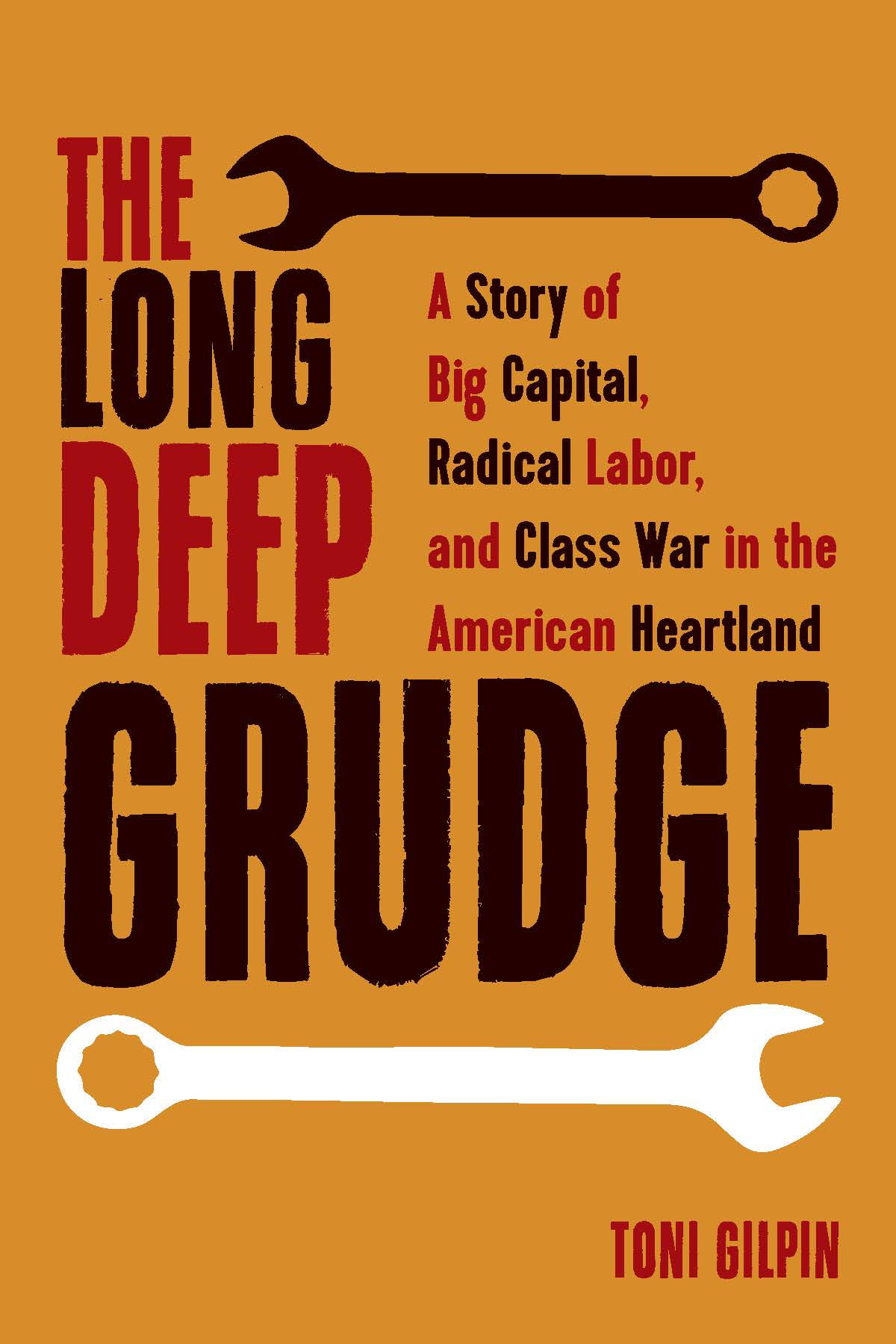 THE LONG DEEP GRUDGE
A Story of Big Capital, Radical Labor, and Class War in the American Heartland

Toni Gilpin
Haymarket Books (Fall 2019)
Trade Paper • ISBN-13: 9781642590333 • US $24.95 • 6 in x 9 in • 425 pgs.
ABOUT THE BOOK:
The nature of class conflict in the United States, viewed from both sides of the struggle, is vividly conveyed in this richly detailed history of the bitter, deep-rooted grudge match between industrial behemoth International Harvester and the radical Farm Equipment Workers union.
The Long Deep Grudge makes clear that class conflict has been, and remains, integral to the American experience by illuminating perspectives from both sides of the battle lines during a critical labor battle that began late-1800s Kentucky and continues today. This evocative narrative centers on the bitter twentieth-century enmity between the Farm Equipment Workers (FE), once one of America's most radical unions, and International Harvester, which long reigned as one of the world's supremely powerful industrial empires. A detailed historical account, stretching back to the nineteenth century and carried through to the present, The Long Deep Grudge reads like a novel.
Biographical sketches of McCormick family members, union officials and rank-and-filers are weaved into the narrative, along with anarchists, anti-communists, jazz musicians, Wall Street financiers, civil rights crusaders, and mob lawyers. Both Harvester and the FE are now gone, but this largely forgotten clash provides context for the not only the recent decline of the labor movement but the crisis of yawning inequality facing Americans today.
ABOUT THE AUTHOR:
Toni Gilpin is a labor historian, activist and writer. She is a co-author of On Strike for Respect: The Clerical and Technical Workers' Strike at Yale University, and is the recipient of the 2018 Debra Bernhardt Award for Labor Journalism.
RIGHTS INFORMATION:
Please contact subagents for the following languages and territories:
| Language/Territory | Subagent |
| --- | --- |
| China, Taiwan, Indonesia, Malaysia, and Vietnam | Big Apple Agency |
| English outside North America | David Grossman Literary Agency |
| German | Paul & Peter Fritz AG Literatur Agentur |
| Greek | Read n' Right Agency |
| Hebrew | The Deborah Harris Agency |
| Italian | The Nabu International Literary Agency |
| Japanese | The English Agency (Japan) Ltd |
| Korean | BC Agency, or Korea Copyright Center |
| Portuguese | RIFF Agency |
| Russia/Baltics/Eastern Europe | Prava I Prevodi |
| Scandinavia: Sweden, Norway, Finland, Denmark, Iceland | Brandt New Agency |
| Spanish in Latin America | International Editors' Co., S.A. |
| Spanish in Spain | International Editors' Co., S.A. |
| Turkish | Anatolialit Agency |
For all other languages/territories, please contact Roam Agency.