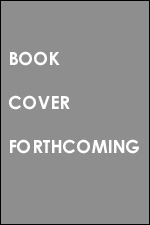 AFTERSHOCKS OF DISASTER
Puerto Rico Before and After the Storm
Edited by Marisol LeBrón and Yarimar Bonilla
Haymarket Books (Fall 2019)
Paper • ISBN-13: 9781642590302 • US $17.00 • 5.5 in x 8.5 in • 170 pgs.
ABOUT THE BOOK:
The concept of "aftershocks" is used in the context of earthquakes to describe the jolts felt after the initial quake, but no disaster is a singular event.
Aftershocks of Disaster examines the lasting effects of hurricane Maria, not just the effects of the wind or the rain, but delving into what followed: state failure, social abandonment, capitalization on human misery, and the collective trauma produced by the botched response.
ABOUT THE AUTHORS:
Yarimar Bonilla is a political anthropologist specializing in questions of sovereignty, citizenship, and race across the Americas. She has tracked these issues across a broad range of sites and practices including: postcolonial politics in the French Caribbean, the role of digital protest in the Black Lives Matter movement, the politics of the Trump presidency, the Puerto Rican statehood movement, and her current research, for which she was named a 2018 Carnegie Fellow, on the political, economic, and social aftermath of hurricane Maria in Puerto Rico.
Marisol LeBrón is an Assistant Professor in the Department of Mexican American and Latina/o Studies at the University of Texas at Austin. Her research and teaching focus on social inequality, policing, violence, and protest. She is the author of Policing Life and Death: Race, Violence, and Resistance in Puerto Rico, which examines the growth of punitive governance in contemporary Puerto Rico.
RIGHTS INFORMATION:
Please contact subagents for the following languages and territories:
| Language/Territory | Subagent |
| --- | --- |
| China, Taiwan, Indonesia, Malaysia, and Vietnam | Big Apple Agency |
| English outside North America | David Grossman Literary Agency |
| German | Paul & Peter Fritz AG Literatur Agentur |
| Greek | Read n' Right Agency |
| Hebrew | The Deborah Harris Agency |
| Italian | The Nabu International Literary Agency |
| Japanese | The English Agency (Japan) Ltd |
| Korean | BC Agency, or Korea Copyright Center |
| Portuguese | RIFF Agency |
| Russia/Baltics/Eastern Europe | Prava I Prevodi |
| Scandinavia: Sweden, Norway, Finland, Denmark, Iceland | Brandt New Agency |
| Spanish in Latin America | International Editors' Co., S.A. |
| Spanish in Spain | International Editors' Co., S.A. |
| Turkish | Anatolialit Agency |
For all other languages/territories, please contact Roam Agency.