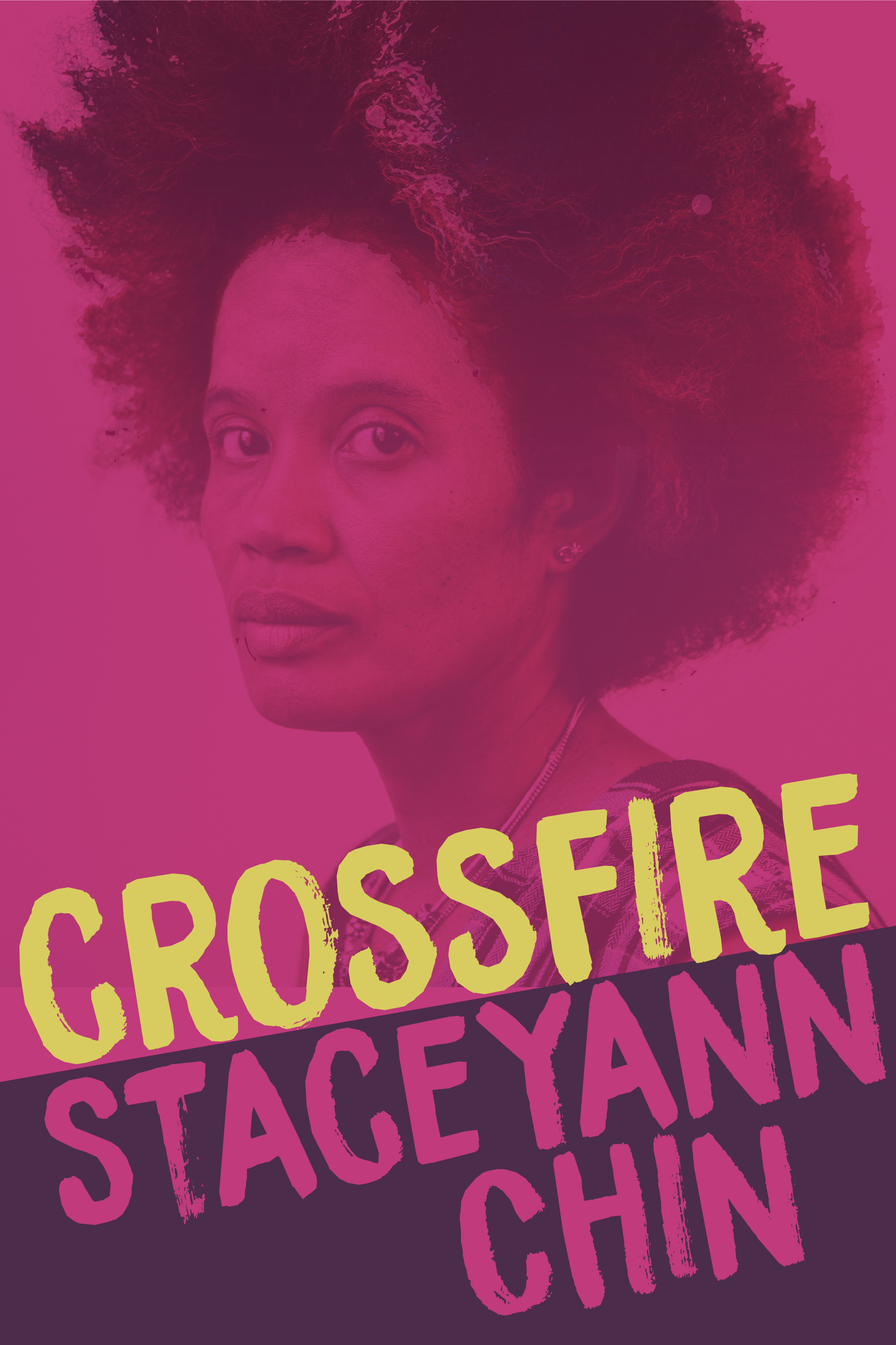 CROSSFIRE
Collected Poems of Staceyann Chin
Staceyann Chin
Haymarket Books (Fall 2019)
Trade Paper • ISBN-13:9781642590258 • US $16 • 5.5 in x 8.5 in • 112 pgs.
ABOUT THE BOOK:
Crossfire collects Staceyann Chin's empowering, activist-driven poetry for the first time in a single book.
According to The New York Times, Chin "is sassy, rageful and sometimes softly self-mocking." The Advocate wrote her poems, "combine hilarious one-liners with a refusal to conform" and note "Chin is out to confront more than just the straight world."
ABOUT THE AUTHOR:
Staceyann Chin is a full-time artist. A resident of New York City and a Jamaican National, she has been an "out poet and political activist" since 1998. From the Nuyorican Poets' Cafe to one-woman shows Off- Broadway to acting in Julie Taymor's Across the Universe and performing in both the stage and film versions of Howard Zinn's Voices of a People's History of the United States, to starring in the Tony nominated, Russell Simmons Def Poetry Jam on Broadway.
RIGHTS INFORMATION:
Please contact subagents for the following languages and territories:
| Language/Territory | Subagent |
| --- | --- |
| China, Taiwan, Indonesia, Malaysia, and Vietnam | Big Apple Agency |
| English outside North America | David Grossman Literary Agency |
| German | Paul & Peter Fritz AG Literatur Agentur |
| Greek | Read n' Right Agency |
| Hebrew | The Deborah Harris Agency |
| Italian | The Nabu International Literary Agency |
| Japanese | The English Agency (Japan) Ltd |
| Korean | BC Agency, or Korea Copyright Center |
| Portuguese | RIFF Agency |
| Russia/Baltics/Eastern Europe | Prava I Prevodi |
| Scandinavia: Sweden, Norway, Finland, Denmark, Iceland | Brandt New Agency |
| Spanish in Latin America | International Editors' Co., S.A. |
| Spanish in Spain | International Editors' Co., S.A. |
| Turkish | Anatolialit Agency |
For all other languages/territories, please contact Roam Agency.