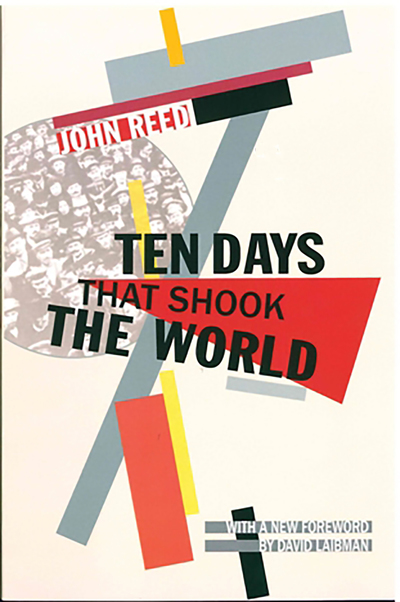 TEN DAYS THAT SHOOK THE WORLD
John Reed
Haymarket Books (Summer 2019, world audio rights)
Trade Paper • ISBN-13:9781642590029 • 448 pgs.
ABOUT THE BOOK:
Ten Days That Shook the World is an undisputed classic of political reportage. A stunning first-hand account overflowing with urgency and immediacy, Reed's masterpiece lives and breathes the streets, meeting halls, posters and pamphlets of the revolution he witnessed. Like no other work, it places the reader shoulder to shoulder with the people's militias, factory committees, propagandists and crowds which thronged St Petersburg's squares to protest, celebrate, and strike. Rather than a coup orchestrated by a select few, the revolution here emerges in all its true energy, chaos, and creativity as a mass struggle from below for liberation, equality, and socialism.
A hundred years after its initial publication, Ten Days That Shook the World remains an unparalleled account of one of the twentieth century's most seminal events.
PRAISE:
"From its opening page, Ten Days has a tempo and a voice that sets it apart, in an era when reportage as a genre was still in its infancy."
Robert McCrum, The Guardian
"Rises above every other contemporary record for its literary power, its penetration, its command of detail…[ Ten Days That Shook the World] remembered when all others are forgotten."
George F. Kennan
ABOUT THE AUTHOR:
John Reed (1887–1920) was an author, journalist, and activist.