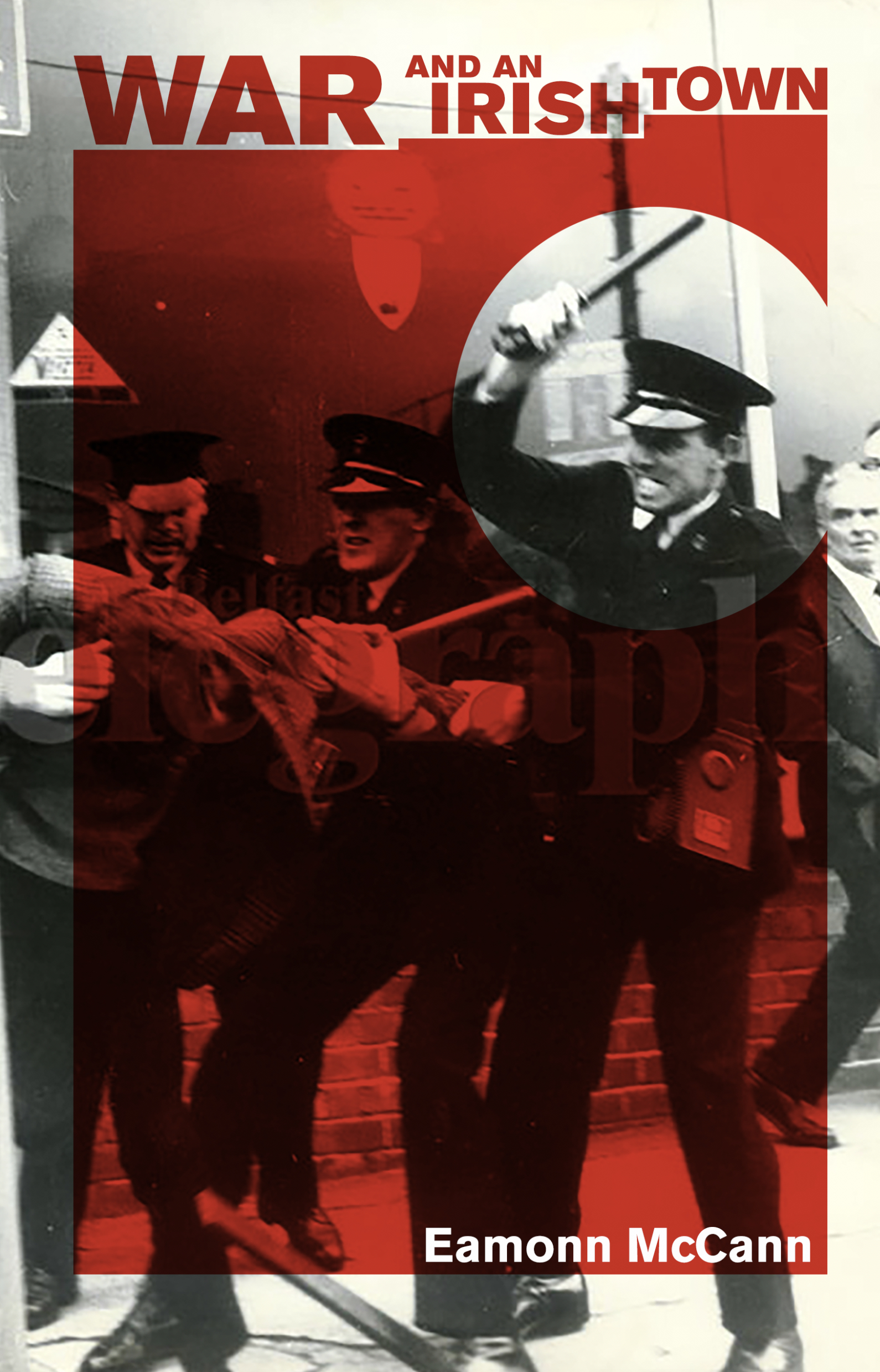 WAR AND AN IRISH TOWN
Eamonn McCann
Haymarket Books (October 2018)
Paper • ISBN-13: 9781608469741• US $16.95 • 5.5 in x 8.5 in • 330 pgs.
ABOUT THE BOOK:
Eamonn McCann's account of what it is like to grow up a Catholic in Northern Ireland under British rule—first published in 1974—quickly became a classic.
The author was at the center of events in Derry, which first brought Northern Ireland to world attention. He witnessed the gradual transformation of the civil rights movement from a mild campaign for "British Democracy" to an all-out military assault on the British state.
McCann argues—against both Republican and Loyalist orthodoxies—that the ideals that inspired the early civil rights movement continue to be the only way out of the bloody mess of politics in Northern Ireland.
This edition features a new introduction by McCann in which he argues that the "ideas of internationalism and revolt from below which animated young people fifty years ago" are even more relevant and needed today.
PRAISE:
"An essential reference work for those interested in the roots of the conflict in the North."
Irish Post
"Few could quarrel with the publisher's description of this as a classic."
Books Ireland
"There is no denying the powerful ways in which McCann recounts the events of those early years of the troubles."
Robert Fisk, The Times
"So honest, so human and so readable."
Irish Times
"[A] powerful memoir…The value of the book lies in its capturing sharply a particular viewpoint that ended up being highly consequential."
Richard Bourke, Five Books, "The Best Books on Modern Irish History"
ABOUT THE AUTHOR:
Eamonn McCann has been campaigning for social justice in Derry for more than 40 years. A lifelong socialist and trades unionist, he is a member of the National Executive of the NUJ and of the Northern Ireland Committee of the ICTU. He has campaigned against militarism and war since the days of CND and the Vietnam protests, and was among those who successfully took non-violent direct action against the bomb-makers Raytheon. He is chairman of the Bloody Sunday Trust and a member of Amnesty International and of the Rail lobby, Into the West.
RIGHTS INFORMATION:
Audio book:
Please contact subagents for the following languages and territories:
| Language/Territory | Subagent |
| --- | --- |
| China, Taiwan, Indonesia, Malaysia, and Vietnam | Big Apple Agency |
| English outside North America | David Grossman Literary Agency |
| German | Paul & Peter Fritz AG Literatur Agentur |
| Greek | Read n' Right Agency |
| Hebrew | The Deborah Harris Agency |
| Italian | The Nabu International Literary Agency |
| Japanese | The English Agency (Japan) Ltd |
| Korean | BC Agency, or Korea Copyright Center |
| Portuguese | RIFF Agency |
| Russia/Baltics/Eastern Europe | Prava I Prevodi |
| Scandinavia: Sweden, Norway, Finland, Denmark, Iceland | Brandt New Agency |
| Spanish in Latin America | International Editors' Co., S.A. |
| Spanish in Spain | International Editors' Co., S.A. |
| Turkish | Anatolialit Agency |
For all other languages/territories, please contact Roam Agency.