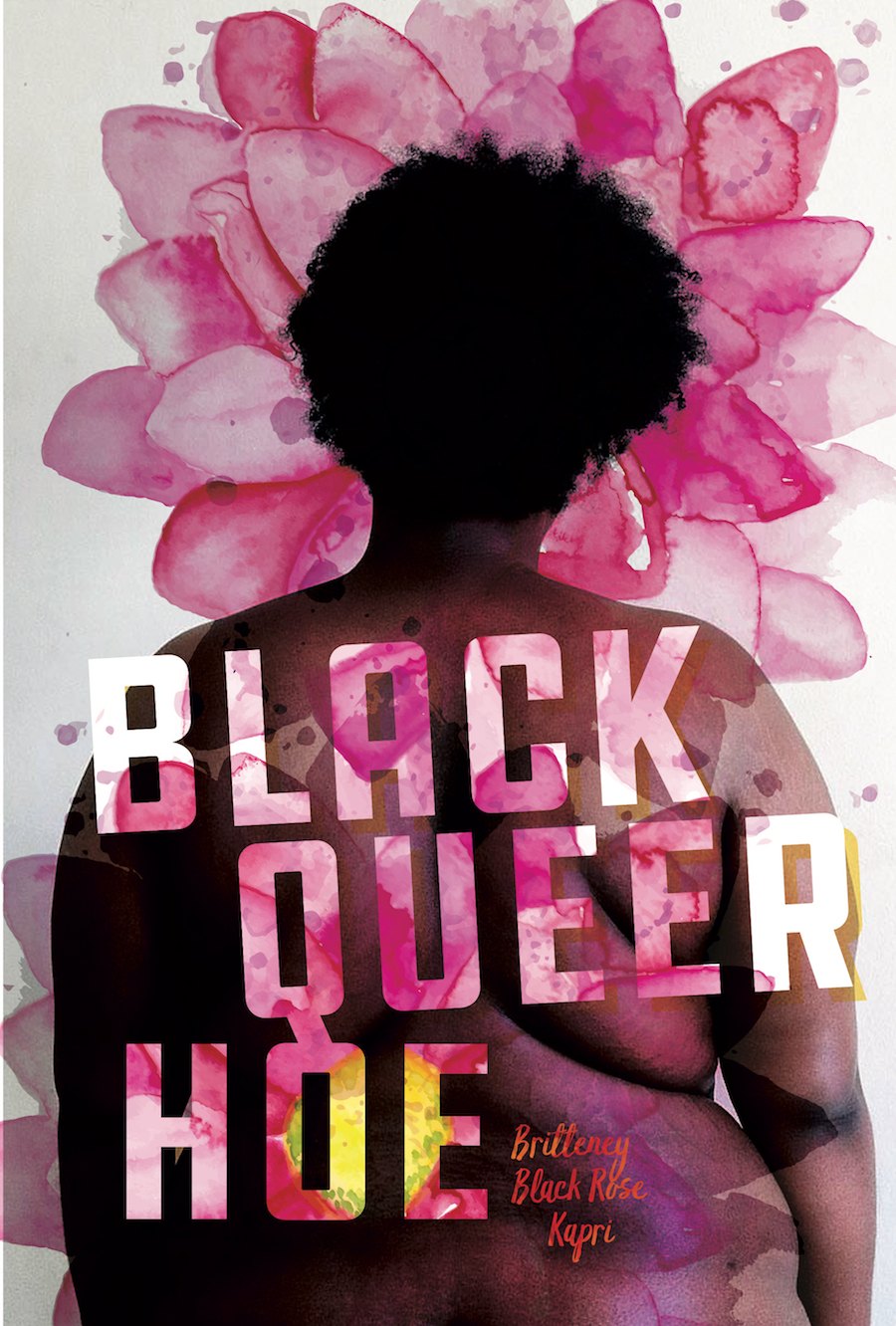 BLACK QUEER HOE
Britteney Black Rose Kapri
Foreword by Danez Smith
Haymarket Books (Fall 2018)
Paper • ISBN-13:9781608469529• US $16 • 5.5 in x 8.5 in• 55 pgs.
Shortlisted for the 2018 Chicago Review of Books Awards in poetry. Winners announced December 8, 2018
ABOUT THE BOOK:
A refreshing, unapologetic intervention into ongoing conversations about the line between sexual freedom and sexual exploitation.
Women's sexuality is used as a weapon against them. In this stunning debut, Britteney Black Rose Kapri lends her unmistakable voice to fraught questions of identity, sexuality, reclamation, and power, in a world that refuses Black Queer women permission to define their own lives and boundaries.
PRAISE:
"A deft exploration of sexuality and pleasure with a refreshing and much-needed candidness."
Teen Vogue
"As mesmerizing as a spell or a psalm, Kapri's stanzas are undeniably and refreshingly bold. Black Queer Hoe is the feminist gospel that so many have been waiting for."
Signature Reads
"This brazen debut is good medicine and a needed shout in the world. Black Queer Hoe makes it clear Britteney Black Rose Kapri is a poet we must pay attention to, taking up the reigns of many spoken word and literary ancestors and charging forward into poetics unafraid to be ratchet and bare."
Danez Smith, from the foreword
"Britteney Black Rose Kapri's voice and perspective are super unique. Her poetry is like the confessionalism of SZA meets the badassness of Cardi B."
Jamila Woods, editor of The BreakBeat Poets Vol. 2: Black Girl Magic
ABOUT THE AUTHORS:
Britteney Black Rose Kapri is a Chicago performance poet and playwright. Currently she is an alumna turned Teaching Artist Fellow at Young Chicago Authors. She is also contributer for Black Nerd Problems and Pink Door Retreat Fellow. She is a 2015 Rona Jaffe Writers Award Recipient.
Danez Smith is a Black, queer, poz writer & performer from St. Paul, MN. Danez is the author of Don't Call Us Dead, a finalist for the National Book Award, and [insert] boy, winner of the Kate Tufts Discovery Award & the Lambda Literary Award for Gay Poetry.
RIGHTS INFORMATION:
Please contact subagents for the following languages and territories:
| Language/Territory | Subagent |
| --- | --- |
| China, Taiwan, Indonesia, Malaysia, and Vietnam | Big Apple Agency |
| English outside North America | David Grossman Literary Agency |
| German | Paul & Peter Fritz AG Literatur Agentur |
| Greek | Read n' Right Agency |
| Hebrew | The Deborah Harris Agency |
| Italian | The Nabu International Literary Agency |
| Japanese | The English Agency (Japan) Ltd |
| Korean | BC Agency, or Korea Copyright Center |
| Portuguese | RIFF Agency |
| Russia/Baltics/Eastern Europe | Prava I Prevodi |
| Scandinavia: Sweden, Norway, Finland, Denmark, Iceland | Brandt New Agency |
| Spanish in Latin America | International Editors' Co., S.A. |
| Spanish in Spain | International Editors' Co., S.A. |
| Turkish | Anatolialit Agency |
For all other languages/territories, please contact Roam Agency.