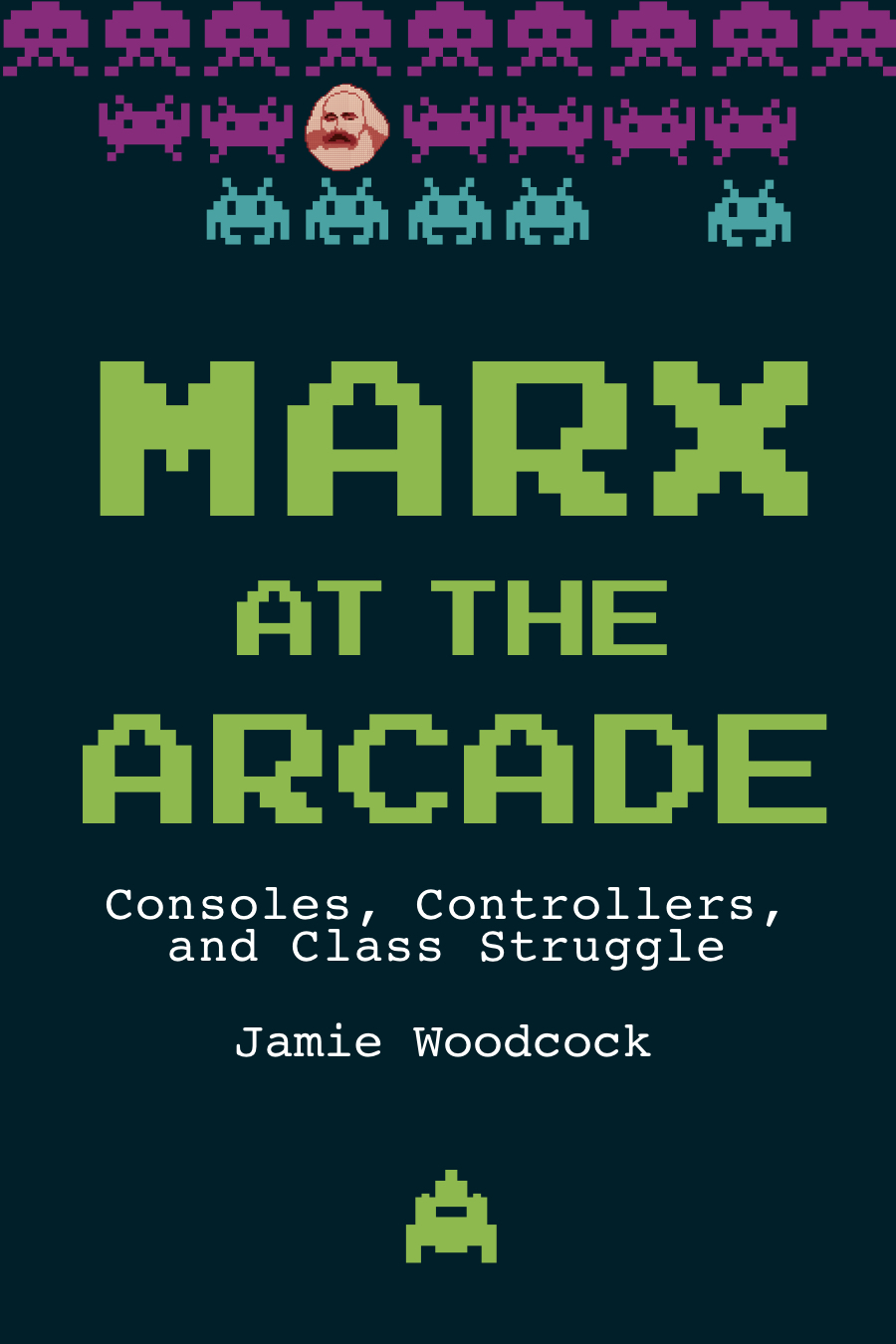 MARX AT THE ARCADE
Jamie Woodcock
Haymarket Books (Spring 2019)
Paper • ISBN-13:9781608467969 • US $18 • 6 in x 9 in • 180 pgs.
ABOUT THE BOOK:
In Marx at the Arcade, acclaimed researcher Jamie Woodcock delves into the hidden abode of the gaming industry, unravelling the vast networks of artists, software developers, and factory and logistics workers whose material and immaterial labor flows into the products we consume on a gargantuan scale. Along the way he analyzes the increasingly important role the gaming industry plays in contemporary capitalism, and the broader transformations of work and economy that it embodies.
PRAISE:
Praise for Working the Phones:
"A sharp reminder of the difficulties faced by call-centre workers."
The Financial Times
"Jamie Woodcock shows us what call centres can tell us about bleakness and resistance in the modern workplace."
VICE
"Jamie Woodcock's brilliant insider account of life in a British call-centre reveals the dirty realities of digital capitalism … a book that is sure to become a classic."
Peter Fleming, author of The Mythology of Work (Pluto, 2015)
"Woodcock knows not only his theory but his subject inside out. There's casualisation, cruelty and regimentation, but also subversion, and his focus on employee resistance offers a flicker of hope."
Times Higher Education
"Everyone should read Jamie Woodcock's book."
Manchester Review of Books
"A theoretically sophisticated and empiracally rich account of what it is like to work in a call centre."
Red Pepper
ABOUT THE AUTHOR:
Jamie Woodcock is a sociologist of work, focusing on digital labour, the gig economy, and resistance. He is currently a fellow at the London School of Economics, and is the author of the award-winning Working the Phones (2016). He is on the editorial board of Historical Materialism and an editor of Notes from Below, an online journal of workers' inquiry.
RIGHTS INFORMATION:
Please contact subagents for the following languages and territories:
| Language/Territory | Subagent |
| --- | --- |
| China, Taiwan, Indonesia, Malaysia, and Vietnam | Big Apple Agency |
| English outside North America | David Grossman Literary Agency |
| German | Paul & Peter Fritz AG Literatur Agentur |
| Greek | Read n' Right Agency |
| Hebrew | The Deborah Harris Agency |
| Italian | The Nabu International Literary Agency |
| Japanese | The English Agency (Japan) Ltd |
| Korean | BC Agency, or Korea Copyright Center |
| Portuguese | RIFF Agency |
| Russia/Baltics/Eastern Europe | Prava I Prevodi |
| Scandinavia: Sweden, Norway, Finland, Denmark, Iceland | Brandt New Agency |
| Spanish in Latin America | International Editors' Co., S.A. |
| Spanish in Spain | International Editors' Co., S.A. |
| Turkish | Anatolialit Agency |
For all other languages/territories, please contact Roam Agency.