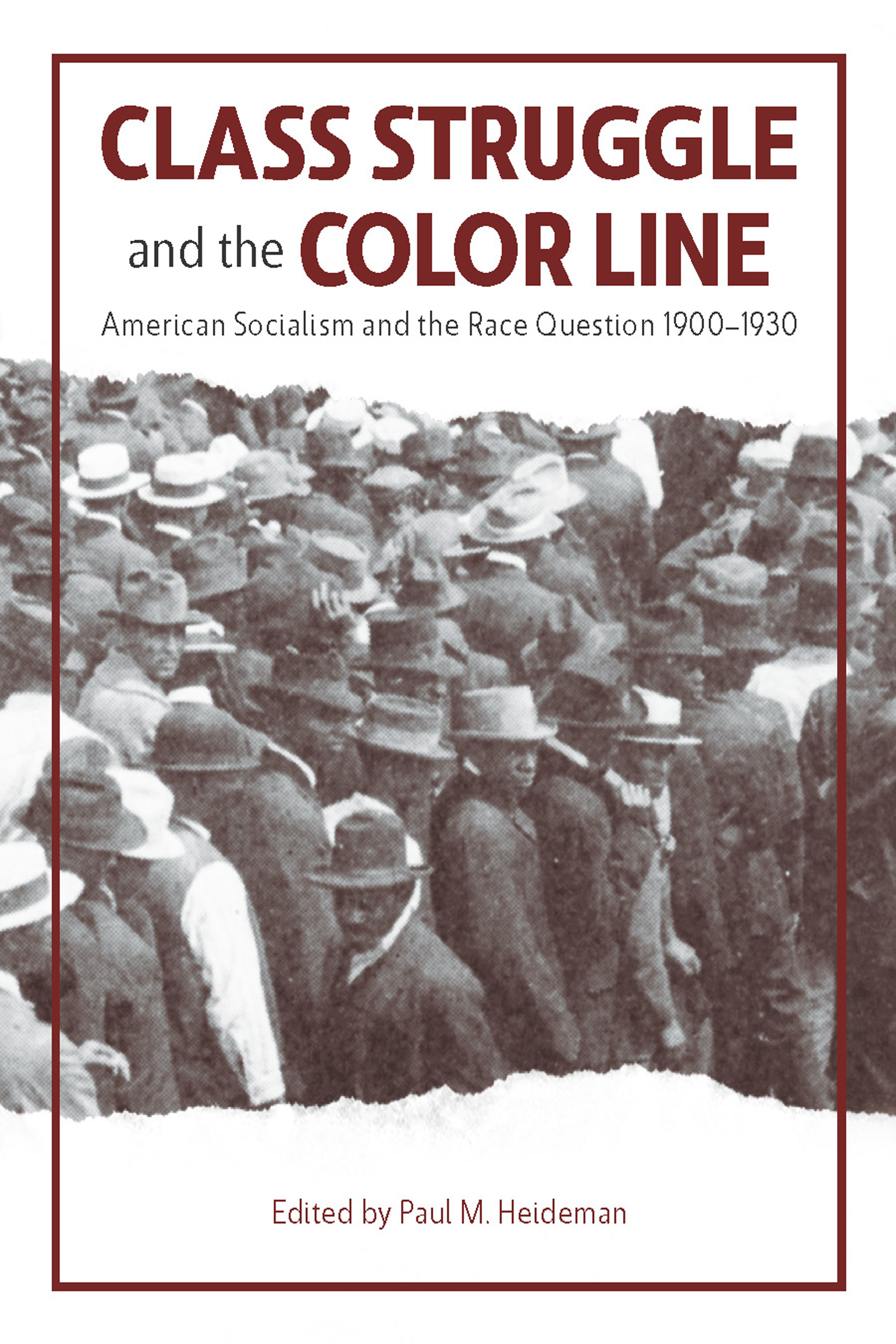 CLASS STRUGGLE AND THE COLOR LINE
American Socialism and the Race Question, 1900-1930
Paul Heideman
Haymarket Books (March 2018)
Paper • ISBN-13: 9781608467778 • US $21.00 • 458 pgs
ABOUT THE BOOK:
Collecting for the first time primary source documents from a diverse array of writers and organizers, this reader provides an authentic narrative of the dynamic debates about fighting anti-Black racism and the impact of revolutionary socialist politics on the Black left. Contextual material from the editor places each contribution in its historical and political setting, making this volume ideal for both scholars and activists.
PRAISE:
"Paul Heideman's book reconstructs for us the long flowering of anti-racist thought and organizing on the American Left and the central role played by Black Socialists in advancing a theory and practice of human liberation. Class struggle and anti-racism are two sides of the same coin in this powerful collection. At a time when the emancipation of oppressed and working-class people remain goals of progressives everywhere, Heideman's book provides us a map to a past that can help us get free."
Bill V. Mullen, Professor of American Studies, Purdue University
"Should white workers pursue racial supremacy to make America great again? Ignore race by practicing color-blindness and dwelling on labor and economic issues alone? Or challenge oppression, bigotry, and exploitation in all their forms, wherever and whenever they appear? These strategies may sound like ones from our own time, but they were live options for the left a century ago. We are all in Paul Heideman's debt for compiling Class Struggle and the Color Line, a set of rare original sources that remind us of this: In the absence of sound social theory, disgusting racism can be passed off as populist rebellion. Don't let it happen again."
Christopher Phelps, co-author, Radicals in America: The U.S. Left since the Second World War
"This essential collection presents a diverse body of neglected writings which demonstrate the depth, range, and ambition of antiracist class politics in the early twentieth century…more than an important scholarly resource, it excavates a valuable radical history which speaks urgently to contemporary politics of racialization and resistance."
Cathy Bergin, senior lecturer, University of Brighton
"By filling out the history of anti-racist socialists, Paul Heideman has given socialists access to a crucial period of our history."
Socialist Worker
ABOUT THE AUTHOR:
Paul Heideman is a PhD student in Sociology at New York University and is a frequent contributor to Jacobin and the International Socialist Review. He has a PhD in American Studies from Rutgers University, Newark and has written extensively about race and the history of the American left.
RIGHTS INFORMATION:
Please contact subagents for the following languages and territories:
For all other languages/territories, please contact Roam Agency.