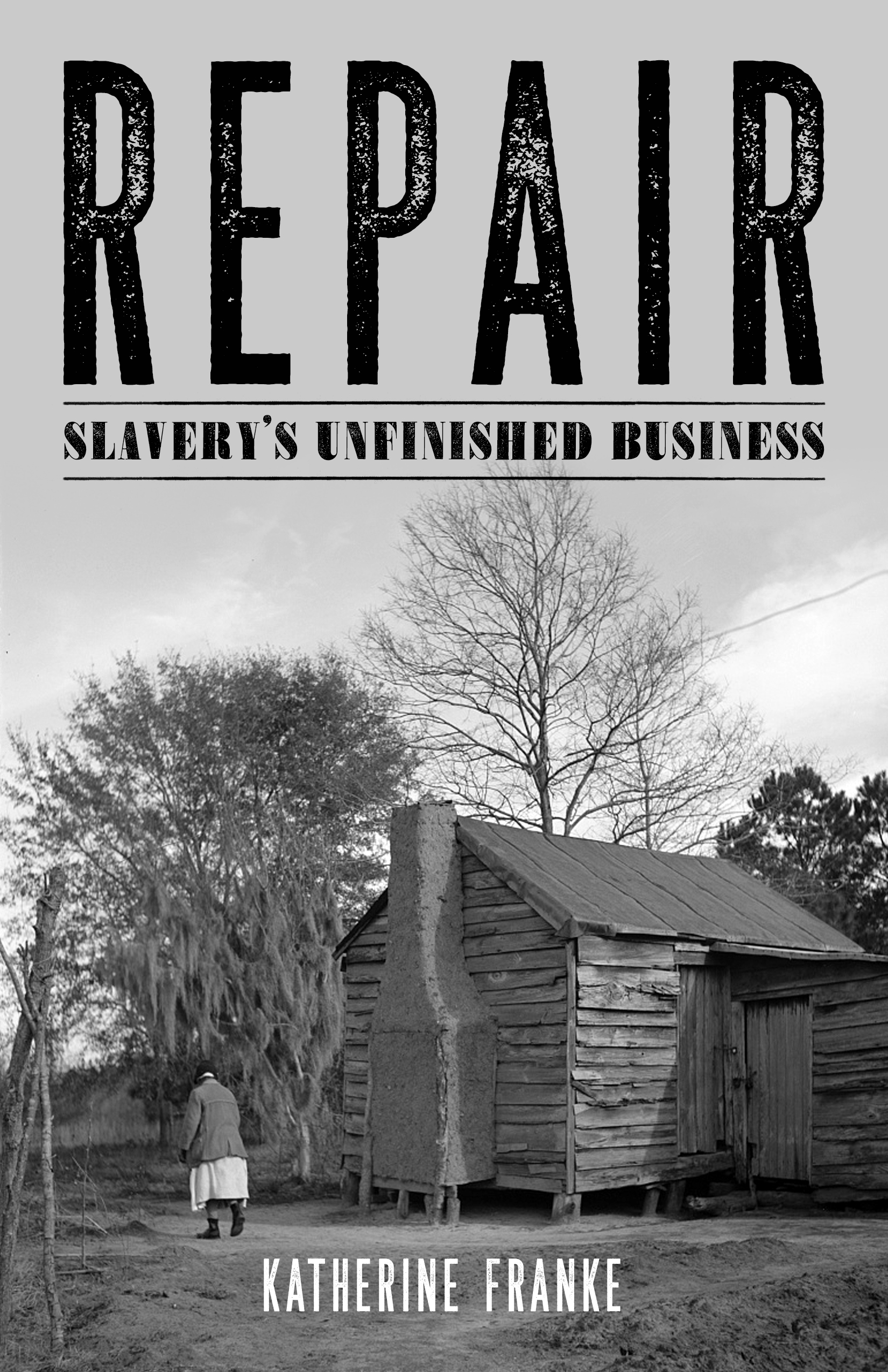 REPAIR
Redeeming the Promise of Abolition
Katherine Franke
Haymarket Books (Spring 2019)
Trade Paper • ISBN-13:9781608466245 • US $21.95 • 5.5 in x 8.5 in • 210 pgs.
ABOUT THE BOOK:
A compelling case for reparations based on powerful, historical accounts detailing both the horrors of slavery and past promises made to its survivors.
Katherine Franke contributes to the debate about reparations for Black Americans by amplifying the stories of former slaves, making the case for repairing the damage caused by America's legacy of slavery. Repair invites readers to explore the historical context for reparations, offering a detailed account of the circumstances that surrounded the emancipation of enslaved African Americans in two unique contexts, the Sea Islands of South Carolina and Davis Bend, Jefferson Davis' former plantation outside Vicksburg, Mississippi. Through these two historical examples, Franke unpacks the systemic racism and white privilege at the heart of of American society and argues that reparations for slavery are both urgent and possible.
PRAISE:
Praise for Wedlocked: The Perils of Marriage Equality:
"A persuasive and provocative addition to scholarship on the history and the influence of marriage."
Women's Review of Books
"Rigorous, historical."
Los Angeles Review of Books
"Even if same-sex marriage recognition does not exactly replicate the experiences of post-Civil War African American couples, the history of state-sanctioned African American marriage, by turns exhilarating and crushing, remains an important challenge to the dominant narrative that recognition is a pure good, as well as a reminder that there are always (at least) three parties in every marriage. And yet the romantic conception of marriage continues to peddle the idea that intimate relationships are the most private and personal of decisions made between two people."
Times Literary Supplement
ABOUT THE AUTHOR:
Katherine Franke is one of the nation's leading scholars writing on law, racial justice, African American history, and sexuality. She is a board member of Jewish Voice for Peace and chair of the Center for Constitutional Rights. Her first book was Wedlocked: The Perils of Marriage Equality (2017, NYU Press). She is the Sulzbacher Professor of Law, Gender and Sexuality Studies at Columbia University and Director of the Center for Gender & Sexuality Law.
RIGHTS INFORMATION:
Please contact subagents for the following languages and territories:
| Language/Territory | Subagent |
| --- | --- |
| China, Taiwan, Indonesia, Malaysia, and Vietnam | Big Apple Agency |
| English outside North America | David Grossman Literary Agency |
| German | Paul & Peter Fritz AG Literatur Agentur |
| Greek | Read n' Right Agency |
| Hebrew | The Deborah Harris Agency |
| Italian | The Nabu International Literary Agency |
| Japanese | The English Agency (Japan) Ltd |
| Korean | BC Agency, or Korea Copyright Center |
| Portuguese | RIFF Agency |
| Russia/Baltics/Eastern Europe | Prava I Prevodi |
| Scandinavia: Sweden, Norway, Finland, Denmark, Iceland | Brandt New Agency |
| Spanish in Latin America | International Editors' Co., S.A. |
| Spanish in Spain | International Editors' Co., S.A. |
| Turkish | Anatolialit Agency |
For all other languages/territories, please contact Roam Agency.