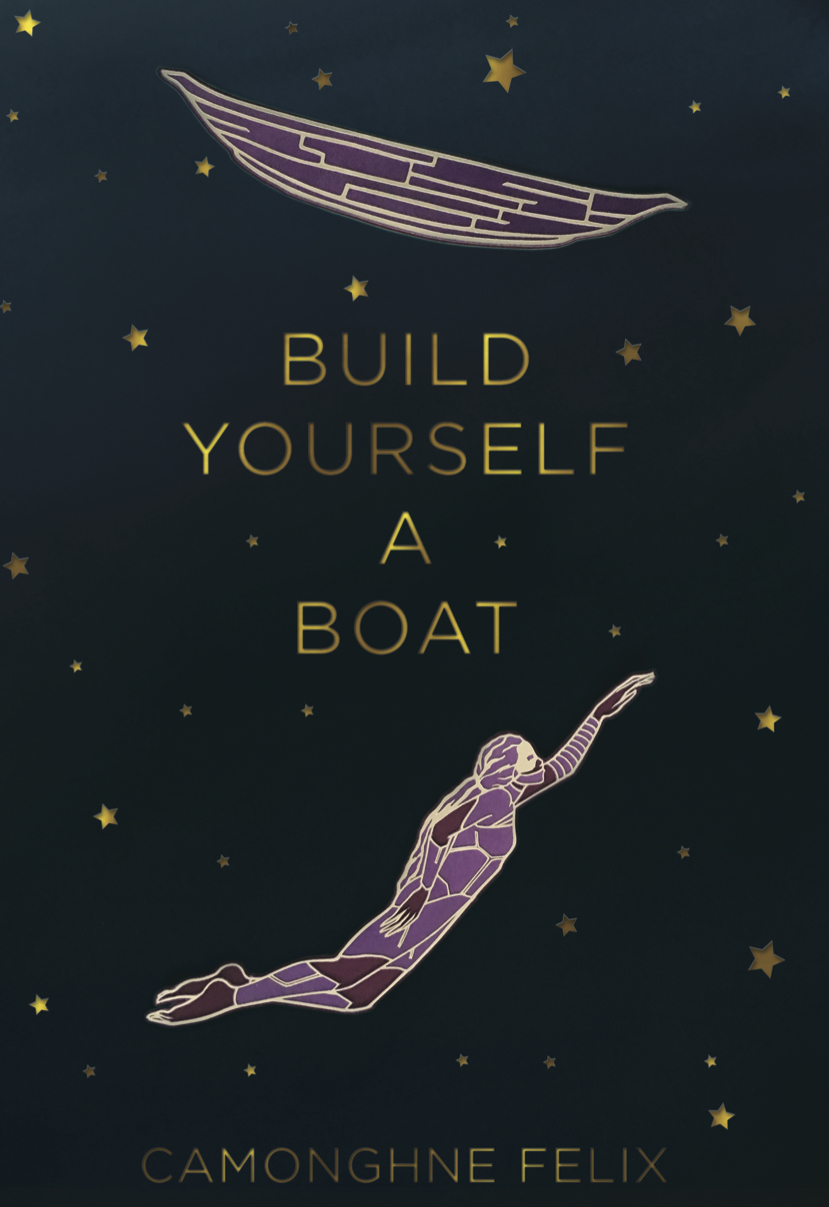 BUILD YOURSELF A BOAT
Camonghne Felix
Haymarket Books (Summer 2019)
Trade Paper • ISBN-13:9781608466115• US $16 • 5.5 in x 8.5 in • 96 pgs.
2019 National Book Award Longlist
PEN America 2020 Awards, Open Book Award Shortlist
ABOUT THE BOOK:
Survival is just the beginning. After survival, there must be something else, something freeing that we conjure when speak our dreams and hurts aloud. Build Yourself a Boat, an innovative work by award-winning poet Camonghne Felix, explores the political and philosophical concept of post-survival, redefining our relationship to generational trauma.
Composed of threaded narratives, and a focused attention on recollection through agency and form, Build Yourself A Boat redefines the language of collective trauma, individual trauma and our approach to the lyric of the trauma. The body is not a site for revelatory shame. Assembly of self is not voyeur. This is not a collage of hurt. This is about what grows through the wreckage. This is a look at what might come next and a diagram of the waters that birth us. A look at what floats, and what, ultimately, sustains.
PRAISE
"…if Ms. Felix is any guide, I have high hopes for what the poetic can achieve as it intersects more explicitly with American politics. These days, we need all the inventive language for both political horror and political hope that we can get."
Alissa Quart, The New York Times
"Excellent poems about trauma, self-harm, race, and womanhood. The poems that experiment with form are really interesting. I love how the footnotes and the final piece come together."
Roxane Gay, Goodreads
"Camonghne Felix's debut poetry collection, Build Yourself a Boat, is about the trauma and pain of black womanhood. Felix explores what it means, politically to be a black woman in a world of Trump and personally, exploring the ways heartbreak and other points of pain change a person and their body. Build Yourself a Boat was exactly what I needed to read, and revisit, this season as men decided what women should do with their bodies and as I learned to manage heartbreak."
Electric Literature
"Centering on black, female identity, Camonghne Felix's Build Yourself a Boat is an exquisite and thoughtful collection that should be on everyone's TBR."
Bustle
"Camonghne Felix uses profound language to explore the policing of the Black body, and Build Yourself a Boat bridges the gap between artistry and the world of politics, connecting Black womanhood and Felix's coming of age in New York City."
Blavity
ABOUT THE AUTHOR:
Camonghne Felix is a poet, political strategist, media junkie and cultural worker. She received an M.A. in Arts Politics from NYU, an MFA from Bard College, and has received Fellowships from Cave Canem, Callaloo and Poets House. A Pushcart Prize nominee, she is the author of the chapbook Yolk, and was listed by Black Youth Project as a "Black Girl From the Future You Should Know."
RIGHTS INFORMATION:
Audio book:
Please contact subagents for the following languages and territories:
For all other languages/territories, please contact Roam Agency.