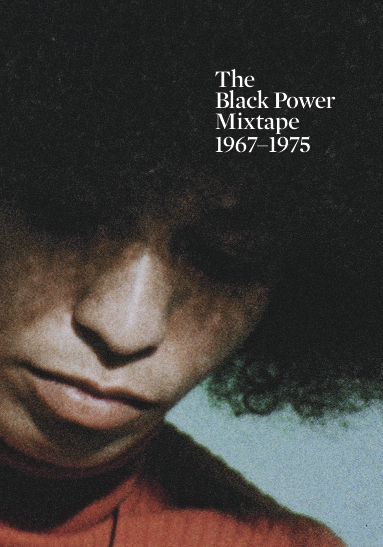 THE BLACK POWER MIXTAPE 1967 – 1975
Edited by Göran Olsson
Foreword by Danny Glover
Including speeches by and interviews with: Stokely Carmichael (Kwame Ture), Dr. Martin Luther King, Jr., Eldridge Cleaver, Bobby Seale, Huey P. Newton, Emile de Antonio, and Angela Davis and commentary by Erykah Badu, Talib Kweli, Harry Belafonte, Kathleen Cleaver, Angela Davis, Robin Kelley, Abiodun Oyewole, Sonia Sanchez, Bobby Seale, and Questlove.
Haymarket Books (April 2013, world English rights)
Paper • ISBN-13: 9781608462964 • US $29.95 • 8 3/8 x 10 7/8 • 100 color photos • 192 pgs.
ABOUT THE BOOK:
Featuring images only recently discovered in the archives of Swedish television, here is the Black Power movement as you've never seen it. Based on the award-winning documentary of the same name, The Black Power Mixtape 1967-1975 presents powerful interviews with Stokely Carmichel, Angela Davis and others who shaped the struggle of their day. Mixed with the contemporary reflections of leading activists, musicians and scholars, this book aims to introduce a new generation to the legacy of Black Power.
About the film:
From the late 1960s to the mid-1970s, a group of Swedish journalists covered the Black Power movement in the United States and filmed all that they saw. Thirty years later this lush collection of 16mm footage was found in a basement. With the early support of co-producers Danny Glover and Joslyn Barnes, the footage has been beautifully edited into a powerful chronicle of the birth and life of a movement.
With never before seen interviews with Stokely Carmichael and Angela Davis and the addition of commentary by artists and activists who were influenced by the struggle-from Harry Belafonte to Erykah Badu-filmmaker Göran Hugo Olsson shows us our own history through a global lens, which makes it fresher and, in many cases, truer, than what we remember.
Modeled on the 1970s "mixtape" format, this feature documentary examines the evolution of the Black Power Movement from 1967-75. Combining amazing 16mm footage that had been lying undiscovered in Swedish archives for the past 30 years, with music and contemporary commentary from artists, intellectuals, musicians and activists, Mixtape presents an insightful and startlingly fresh portrait of the people, society, culture and styles that fuelled a change.
The documentary that premiered at this year's Sundance Film Festival, and was recently acquired for distribution by Sundance Selects.
Official Selection 2011 SilverDocs
Official Selection 2011 Hot Docs International Documentary Film Festival
Official Selection 2011 Miami International Film Festival
Official Selection 2011 Full Frame Documentary Film Festival
Official Selection 2011 MoMA/Film Society of Lincoln Center New Directors/New Films
Official Selection 2011 True/False Fest
Official Selection 2011 Berlin International Film Festival – Panorama
World Cinema Documentary Editing Award, 2011 Sundance Film Festival
Official Selection 2011 Sundance Film Festival – World Documentary Competition
For more information visit:
http://www.blackpowermixtape.com/
http://www.facebook.com/BlackPowerMixtape
PRAISE:
"Addressing what might be thought of as standard historical and contemporary subjects with startlingly radical means … Göran Hugo Olsson's 'Black Power Mixtape 1967-1975' is a collage of archival footage recorded in America, mostly by Swedish journalists, in the era of African-American militancy. The images, accompanied by present-day voice-over reflections from historians, rappers, artists and veterans of the era's racial politics, offer revelations about events and personalities we thought we understood completely."
The New York Times, reviewing The Black Power Mixtape documentary
"This powerful book linked to the poignant film is a grand contribution to our understanding of contemporary America."
Cornel West
"We have much to learn from these visionary organizers who sought to redefine and re-imagine democracy, whose sense of empowerment derived from the belief that the people could be the architects for change."
Danny Glover, from the Foreword
ABOUT THE AUTHORS:
Danny Glover is an actor, producer and humanitarian, He has been a presence on screen and television for more than 25 years. As an actor, his film credits range from the Lethal Weapon franchise to smaller independent features, some of which Glover also produced, as he did The Black Power Mixtape film.
Göran Olsson was born in Sweden in 1965, and studied film in Stockholm. He subsequently worked as a documentary filmmaker and cinematographer. The Black Power Mixtape is his third feature film.
RIGHTS INFORMATION:
Audio book:
Languages & Territories Where Rights Have Been Sold:
Please contact subagents for the following languages and territories:
For all other languages/territories, please contact Roam Agency.