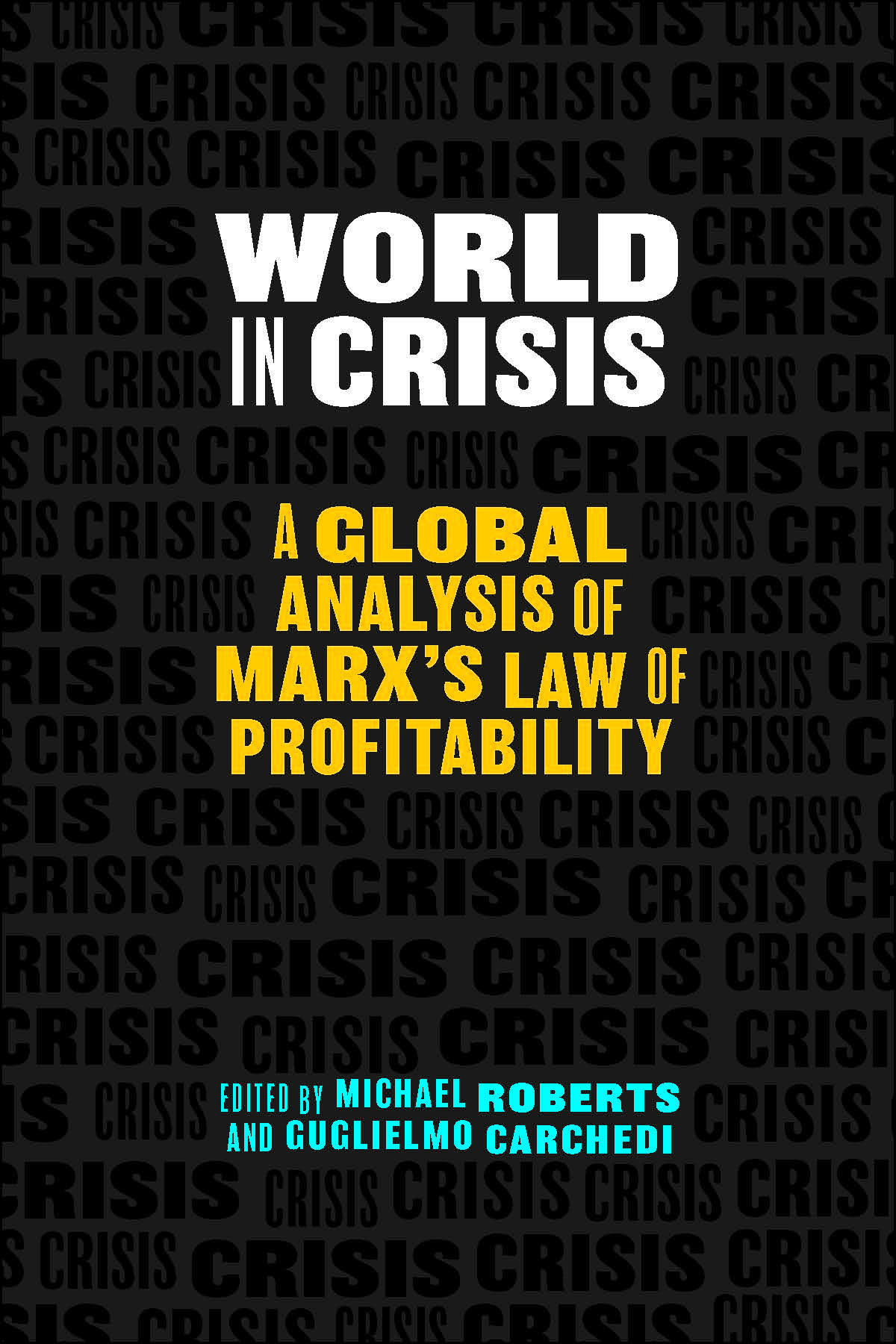 WORLD IN CRISIS
A Global Analysis of Marx's Law of Profitability
Edited by Guglielmo Carchedi and Michael Roberts
Haymarket Books (Fall 2018)
Paper • ISBN-13: 9781608461813• US $22.95 • 6 in x 9 in• 350 pgs.
ABOUT THE BOOK:
Most mainstream economists view capitalism's periodic breakdowns are nothing more than temporary aberrations from an otherwise unbroken path toward prosperity. For Marxists this fundamental flaw has long been acknowledged as a central feature of the free market system. is groundbreaking volume brings together Marxist scholars from around the world to offer an empirically grounded defense of Marx's law of profitability and its central role in explaining these capitalist crises.
PRAISE:
"An ambitious series of essays, with contributions from economists around the globe, dedicated to providing empirical support for the hypothesis that the tendency of the rate of profit to fall is behind the global financial crisis of 2007–2008. The authors also intervene in the much-debated issue of "financialization" in order to articulate how this phenomenon contributed to the financial crisis….This collection represents a much-needed effort to determine empirical estimates of Marxist categories and trends in order to evaluate the hypothesis. Contributions, such as those by Tony Norfield, also provide original insights into the connection of finance to the long-term trends. Another strength of the work is to provide support for the Marxist explanation against competing hypotheses. For instance, the work of José A. Tapia deploys a test called "Granger-causality" to determine if patterns in profitability preceded patterns in investment. If such is the case, this fact weakens the Keynesian hypothesis that "investment, generally, causes profit."
International Socialist Review
ABOUT THE AUTHORS:
Gugliemo Carchedi has worked at the United Nations in New York and has taught at the University of Amsterdam.
Michael Roberts has worked as an economist for over thirty years in the City of London financial center.
RIGHTS INFORMATION:
Please contact subagents for the following languages and territories:
For all other languages/territories, please contact Roam Agency.