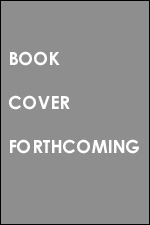 HOMEWRECKERS
Betting Against the American Dream
Aaron Glantz
Custom House (Fall 2018)
ABOUT THE BOOK:
This timely, vital exploration cuts to the heart of controversy surrounding rising inequality and economic insecurity in the United States through a critical examination of the key players involved in creating the country's property crisis. Filling an important gap in books on housing and its role in the US economy, Homewreckers tells the story of a gang of businessmen close to President Donald Trump, who profited off the Great Recession with widespread consequences for the American Dream.
ABOUT THE AUTHOR:
Aaron Glantz is a Peabody Award-winning investigative reporter who produces journalism with impact. His work has sparked more than a dozen Congressional hearings, the signing of new laws, and criminal probes by the DEA, FBI, Pentagon and Federal Trade Commission. Because of his reporting, 500,000 fewer U.S. military veterans face long waits for disability compensation, while 100,000 fewer veterans are prescribed highly addictive narcotics by the government. His work has been featured in the New York Times, Chicago Tribune, NBC Nightly News, Good Morning America and the PBS NewsHour, where he has twice been nominated for a national Emmy Award.
A senior reporter at Reveal from The Center for Investigative Reporting and a recent JSK Fellow at Stanford University, Glantz's previous books include How America Lost, The War Comes Home: Washington's Battle Against America's Veterans, and Winter Solider: Iraq and Afghanistan: Eyewitness Accounts of the Occupations, which he coauthored with Iraq Veterans Against the War.