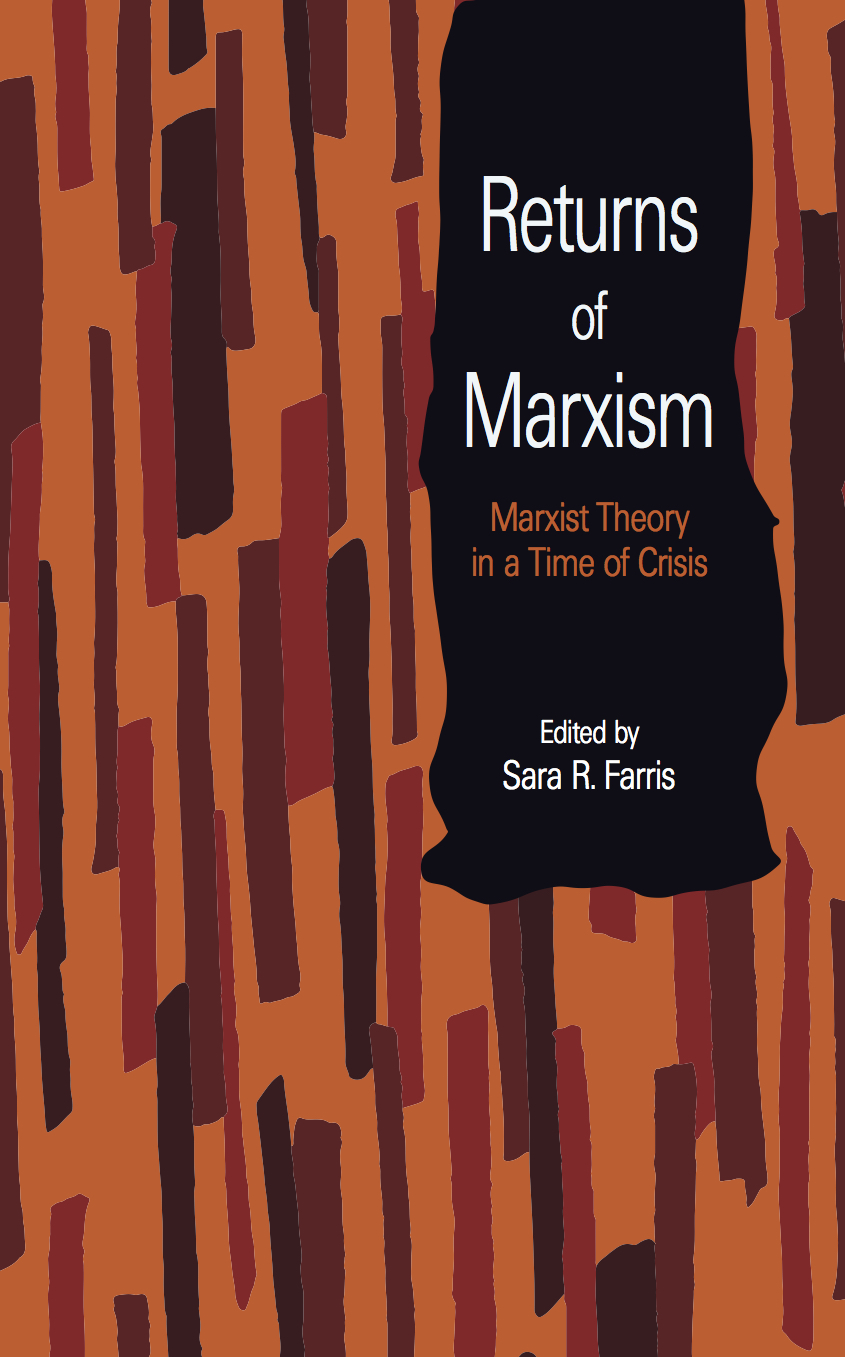 RETURNS OF MARXISM
Marxist Theory in a Time of Crisis
Edited by Sara R. Farris
Haymarket Books (May, 2016, world English rights)
Trade Paper • ISBN-13: 9781608465743 • US $22 • 5 3/8 in x 8 3/8 in • 339 pgs.
ABOUT THE BOOK:
Marx's thought is being reappropriated and reinterpreted by a new generation of activists in their own struggles. This entails a return to Marx, a return that is never simple or innocent, for it demands the abandonment of a "dogmatic" approach to the texts and the willingness to strive in the present for an understanding of Marx's analyses of capitalism.
"[T}he collection of essays presented in this volume aims to demonstrate the richness, rigour and importance of Marx's thought for developing alternative worldviews and politics in the present. We hope the reader will find these texts interesting and useful not only in her efforts to make sense of the world that surrounds us, but also in her fight against the many forms of injustice brought about by capitalism."
—Sara R. Farris, from the introduction
Contributors: Riccardo Bellofiore, Roland Boer, Chiara Bonfiglioli, Guglielmo Carchedi, Katja Diefenbach, Jan Drahokoupil, Peter Drucker, Sara R. Farris, Michael Heinrich, Laura Horn, Joost Kircz, Gal Kirn, Geert Reuten, Tom Rockmore, Peter D. Thomas, Bastiaan van Apeldoorn, Marcel van der Linden, Jeff Webber, Frieder Otto Wolf, Steve Wright, Wei Xiaoping
ABOUT THE EDITOR:
Sara R. Farris holds degrees from the University of Rome, "La Sapienza." Sara previously taught sociology at the University of Amsterdam, University of Brunel and King's College. She has also been a member scholar at the Institute for Advanced Study, School of Social Science, in Princeton (2012/2013), Research Fellow at the Institute for Advanced Studies, Cluster of Excellence in Konstanz (2011) and at the Jan van Eyck Academy in Maastricht (2009-2010).
RIGHTS INFORMATION:
Please contact subagents for the following languages and territories:
For all other languages/territories, please contact Roam Agency.